July 3, 2020
Let's Unite to Protect Mother Nature — July 3rd is International Plastic Bag Free Day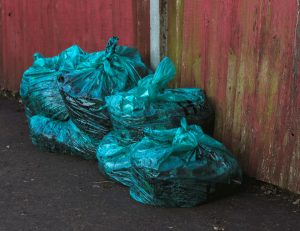 While disposable plastic bags were made to make our lives more convenient, they can be a major threat to our planet. We buy our groceries, go home and unload our plastic bags, and right there and then, we just throw those bags away without even thinking of the harm that they will eventually cause our environment. As this is typical for almost every household, it's no wonder why plastics have polluted our landfills and waterways.
Plastic bags have caused thousands of deaths in birds, cows, and sea creatures. These animals, completely unaware of the horrible dangers of eating plastic fragments, fall critically ill and drop dead after mistaking these for food. What's more, our ecosystem is being destroyed and plants are poisoned when plastics release harmful chemicals into the soil.
International Plastic Bag Free Day encourages us to become stewards of Mother Nature by simply saying "no" to plastic bags. This global initiative, observed every third of July, was created by Bag Free World to spread awareness of the detrimental effects plastic bags are bringing to our environment. On this day, people in all parts of the world are asked to do their part and look for ways to lessen the use of plastic bags.
How Can You Get Involved?
Although the easiest way to support International Plastic Bag Free Day is by rejecting single-use plastic bags, there are plenty of other things you can do. Check out some of them below:
Bring your own bag when shopping.
Whether you're shopping for groceries or you're heading to your favorite retail store, always carry a tote bag with you. Some stores will even reward you with big discounts if you bring your own bag. 
Recycle plastics in your house.
We don't mean just plastic bags; we're also talking about plastic bottles and plastic containers. Let your creative mind think of ways to recycle them, or perhaps even make them as home decors.
Donate to an environmental nonprofit.
A little act of charity goes a long way. Look for an environmental nonprofit that advocates a cause you stand up for and contribute what you can to help them with their projects.
Volunteer.
Expect your community to organize clean-up drives in different urban and rural areas. Sign up for one, and better yet, invite your friends or family to tag along.
Train your kids.
If you have children, teach them as early as now about the importance of proper waste disposal and the recycling of used materials. Educate them about the hazards posed by plastic products.
Spread the word.
Sound off on your social media platforms and let the whole world know the significance of International Plastic Bag Free Day. You might want to post infographics from environmental websites.
Our Nation's Heroes Need Your Support, Too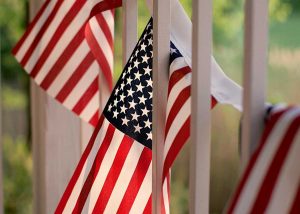 While International Plastic Bag Free Day urges us to do our part in protecting our planet, let's not forget our brave men and women who placed their lives on the line to defend our freedoms and protect our nation's security. If you've always wanted to give back to our heroes, now would be a good day as any to do so. All you have to do is to donate your old and unwanted vehicle to us at Veteran Car Donations.
We collect vehicle donations and sell them at top auction houses, after which we distribute the proceeds to our charity partners. In turn, these IRS-certified 501(c)3 nonprofit organizations use the money to provide needy veterans and their families with employment opportunities, quality health care, housing assistance, financial aid, educational scholarships, and many other benefits.
Donating to us will only take a couple of minutes of your time. You'll only need to provide us basic information about your vehicle and set a schedule for our free pickup — and the rest is for us to complete. You can count on our team of donation experts to manage all your documents on your behalf.
In exchange for your contribution, you'll receive a 100-percent tax-deductible sales receipt from us. You will need this receipt to claim your tax deduction in the next tax season.
We accept almost all types of vehicles, regardless of their age or condition. Our free pick-up and towing services are available in all 50 states, which means that you can make your donation wherever you are in the country.
If you're interested to learn more about our vehicle donation program, feel free to visit our FAQs page. If you have any questions for us, call us at 877-594-5822. You may also send us a message online and we will get in touch with you as soon as we can.
Spread the Love with an Act of Charity
Our veterans have done their part to keep us and our families safe. Now, it's our turn to repay them. Get in touch with us at 877-594-5822 or donate here to help improve their living conditions.