July 19, 2020
Impress Your Fam with Unique and Creative Takes on Your BBQ Dish
What can you do with a barbecue? Cooking barbeque isn't just putting on a slab of meat and grilling it on your backyard grill this summer. It may surprise you to know that you can get creative and come up with different delicious barbeque dishes. You can serve these at your next cookout party or prepare these dishes indoors for a fancy dinner with your family. 
4 Quick and Easy Barbecue Recipes
There are many ways to upgrade your barbecue, and here are just four of the quickest and most creative ways you can do so: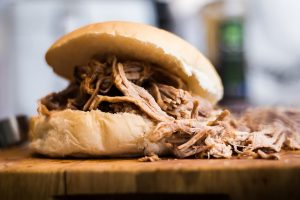 This Pulled Pork recipe from The Good Food website requires 2 tsp smoked paprika, 2 tsp ground cumin, 2 tsp pepper, 2 tsp brown sugar, 1 tsp salt, and 2 medium mugfuls of cider. You will also need about 2 ½ kg of boneless pork shoulder, a mugful of smoky barbecue sauce and soft white rolls to go with the meat.
You can also prepare coleslaw for the side dish. 
Directions: 
Mix the smoked paprika, ground cumin, brown sugar, and salt. Rub it over the boneless pork shoulder. 
Keep the pork in a casserole dish with the skin side up. Pour in two mugfuls of cider. 
Cover the dish and cook in the oven at 150C/130C fan/gas 2 for four to eight hours until you notice the meat falling apart. Make sure to check every few hours so the meat does not dry. If it does, add another mugful of cider. 
Take the meat out of the oven and transfer to a big dish. Do not throw away the liquid and leave it in the casserole. 
After cutting off the skin, shred the meat using forks. Remove the fatty portions and skim the excess fat off the surface of the sauce 
Add the mugful of smoky barbecue sauce into the liquid remaining in the casserole, mix it, and use a portion of it for dipping. 
Put the pulled pork back into the casserole so it stays moist. Add seasoning. 
Serve your pulled pork in the soft white rolls and serve with the dipping sauce and coleslaw. 
BBQ Rum and Caramel Bananas
This BBQ Rum and Caramel Bananas recipe from Good Food is also an interesting take on the barbecue. For this, you will need 50g of softened butter, 40g light brown muscovado sugar, 1-2 tsp treacle, 1-2 tbsp spiced rum, 6 unpeeled bananas, and some ice cream. 
Directions: 
Mix the butter, treacle, and rum. Make a split through the inside curve of each banana skin. Be careful not to cut all the way through. Spread a spoonful of the spiced butter inside each skin.
Place the curved side of the bananas up so the butter won't leak when it melts. Put them on individual sheets of foil and wrap them completely. Seal them on the foil and put them over the embers for 15 minutes, turning only once. When the bananas are already sticky and caramelized, serve them with a scoop of ice cream.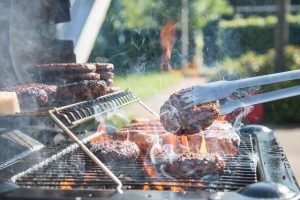 These Barbecued Burgers from Taste of Home are very easy to prepare and combine two favorites in any grilling expedition — burgers and barbecue.
For this recipe, you will need 1 cup ketchup, 1/2 cup packed brown sugar, 1/3 cup sugar, 1/4 cup honey, 1/4 cup molasses, 2 teaspoons prepared mustard, 1-1/2 teaspoons Worcestershire sauce, 1/4 teaspoon salt, 1/4 teaspoon liquid smoke, and 1/8 teaspoon pepper. 
For the burgers, you would need 1 large egg, lightly beaten, 1/3 cup quick-cooking oats, 1/4 teaspoon onion salt, 1/4 teaspoon garlic salt, 1/4 teaspoon pepper, 1/8 teaspoon salt, 1-1/2 pounds ground beef, 6 hamburger buns, and toppings of your choice. 
Directions:
In a saucepan, combine the first 10 ingredients and bring it to a boil. Set aside 1 cup of barbecue sauce to serve with the burgers. 
In a large bowl, combine the egg, oats, 1/4 cup of the remaining barbecue sauce, onion salt, garlic salt, pepper, and salt. Mix in the beef over the mixture. Shape into six patties.
Cover the grill and cook over medium heat for 6-8 minutes on each side or until a thermometer reads 160°. Baste the meat with 1/2 cup barbecue sauce during the last 5 minutes. Serve on buns with the toppings of your choice and some of the reserved barbecue sauce.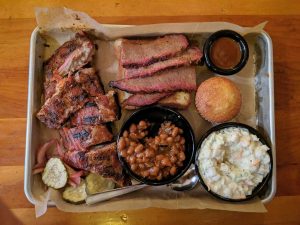 The Texas Brisket from Food Network also promises to impress your friends and family with your cooking prowess. For this, you will need 6 pounds of beef brisket, 1 tablespoon yellow mustard, 1/4 cup dark brown sugar, 3/4 cup paprika, 2 tablespoons chipotle chili powder, 1/4 cup black pepper, 2 tablespoons garlic powder, 1/4 cup salt, 2 tablespoons onion powder, and 1 tablespoon cayenne pepper
Directions:
Trim rim the fat cap on the brisket to about 1/4 to 1/8 of an inch. Coat the brisket with a light coating of the yellow mustard. Mix the sugar and spices to make the rub for the brisket. Apply the rub to both sides of the meat.
Place the brisket in a preheated 194 to 205 degree F smoker until the meat reaches an internal temperature of 185 to 195 degrees F, about 1 1/2 hours per pound. Once the internal temperature is reached, remove the brisket from the smoker and allow it to rest for at least 30 minutes before slicing.
Extend Compassion Beyond Your Home
You research the best barbecue recipes because you want your family and friends to eat well and enjoy their meals. You make the extra effort to give them the best that you possibly can. 
Outside of your home, there are people also in need of your caring and compassion, chief among them the veterans who are suffering from service-connected disabilities and injuries, mental health issues, unemployment, and homelessness due to extreme poverty.
We at Veteran Car Donations would like to invite you to support our mission to improve the living conditions of our nation's struggling heroes.
We'll auction off your donation and use the proceeds to support the life-changing programs and services that our charity partners deliver to their veteran beneficiaries. These IRS-certified 501(c)3 nonprofits provide them with financial assistance, employment opportunities, housing assistance, family support, free health care, educational scholarships, psychotherapy services, and many other essential services.
As our donor, you'll get to enjoy a maximum tax deduction. You'll also benefit from our free pickup and towing service, which is available in all parts of the country.
You can donate not just your old car but almost any other type of vehicle that you no longer need.
If you want to learn more about our vehicle donation program, feel free to visit our FAQs page. For inquiries or concerns, reach out to us at 877-594-5822 or send us a message online.
Reach Out to Our Suffering Vets Now!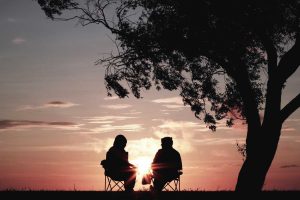 Our veterans are unsung heroes who once fought and bled for us.  They certainly don't deserve living miserable lives after all the services that they've done for our nation. You can do something to ease their plight. It won't hurt you a bit and will even be beneficial to you.
Call Veteran Car Donations at 877-594-5822 or fill out our online donation form to donate your extra car now!