February 12, 2022
Know More About the Life of One of Our Nation's Best Loved Presidents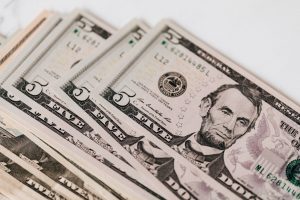 Did you know why Abraham Lincoln is highly revered in our nation and is called the Great Emancipator? Our nation's 16th president earned that title when he ended slavery in America, thus freeing about 4 million African Americans from the chains of involuntary servitude.
Lincoln is also credited for preserving our nation when he led Union forces to victory against the Confederate forces of the breakaway southern states in the Civil War of 1861–1865. He also bolstered the federal government and modernized our economy.
Also nicknamed Honest Abe and Uncle Abe, Lincoln rose from humble beginnings. He was born on February 12th, 1809 in a log cabin in Kentucky and was raised on the frontier, primarily in Indiana. He was a self-educated man who later excelled as a lawyer.
He was assassinated on April 14th, 1865, at Ford's Theatre in Washington D.C. His killer was a prominent stage actor and Confederate sympathizer named John Wilkes Booth. After shooting Lincoln, Booth leaped onto the stage and shouted, "Sic semper tyrannis! The South is avenged!" before making his getaway.
Shortly after Lincoln's death, there was a push to have his birthday recognized as a national holiday. Unfortunately, the move did not succeed. His birthday remains a state-only holiday in a handful of states.
In celebration of Lincoln's birthday, Veteran Car Donations lists 10 facts about him that might surprise you:
Lincoln's height was 193 cm or 6'4", making him the tallest president in United States history.
Even though he had four sons, Lincoln had no direct descendants who are still alive.
The contents of Lincoln's pockets on the day he was fatally shot weren't revealed until February 12th, 1976, 111 years after his assassination.
Robert Lincoln, Abraham Lincoln's son, was also at the scene when two other U.S. presidents were shot — President Garfield in 1881 and President McKinley in 1901.
Lincoln held an interest in the occult and psychic phenomena. He and his wife even held séances at the White House.
Lincoln was the first U.S. president to sport a beard.
He was the first president who wasn't born in the original 13 colonies established by the British.
He was the only president to receive a patent for a device designed for lifting boats over shoals.
Lincoln did not have a degree despite being a successful lawyer. His only schooling was received from traveling teachers for just about a year.
Ironically, Lincoln's wife, Marry Todd of Lexington, Kentucky, came from a wealthy family who owned slaves.
Celebrate Lincoln's Birthday By Reaching Out to Our Veterans
Still not sure how to observe Abraham Lincoln's 213th birthday on February 12th? Consider making a car donation for the benefit of our nation's struggling veterans in his honor.
When you donate an unwanted car to Veteran Car Donations, you'll be helping the veterans in your community who are dealing with chronic unemployment, homelessness, service-connected disabilities, and illnesses, including mental health issues.
Proceeds from the sale of your auto donation will go directly to our veteran-focused nonprofit partners. These IRS-certified 501(c)(3) nonprofit organizations use the funding we give to provide deserving veterans and their families with free access to quality health care, counseling and psychotherapy services, job opportunities, housing assistance, financial aid, scholarships, family support, and many other services designed to improve their living conditions.
As our way of showing our gratitude for your gift, we'll promptly mail to you the 100% tax-deductible sales receipt of your auto after its sale. This will entitle you to claim the maximum tax deduction when you file your itemized income tax return in the next tax season.
We'll also be hauling your vehicle away without charging you a single dollar.
However, the best reward you'll get is the priceless feeling of satisfaction, knowing that your act of charity will help uplift the lives of our neglected and suffering heroes.
We take almost all types of vehicles, including those that are barely running and with damaged or missing parts. As long as the car you're donating is not stolen, abandoned, or a total wreck with very little or no value, we wouldn't have a problem accepting it.
There's also no problem as far as your location is concerned. We can collect your donation anywhere in the United States.
For more information regarding our donation program, including our quick and convenient donation process, head over to our FAQs page. If you have any questions or concerns, feel free to call us anytime through our toll-free hotline at 877-594-5822. You may also leave us a message here.
Help Uplift the Lives of Our Heroes Today!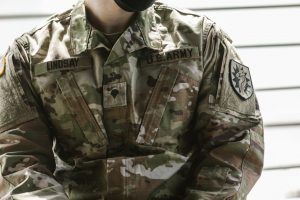 You surely can make a difference in the lives of the struggling veterans in your community. Your vehicle donation can go a long way in helping them get back on their feet. Call Veteran Car Donations at 877-594-5822 or fill out our secure online donation form now!