October 2, 2019
Make Love, Not War – It's International Day of Non-Violence!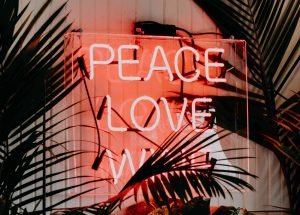 October 2 is a significant date for peace activists all over the world. It's the birthday of Mahatma Gandhi, the man responsible for bringing freedom to India without doing even a single act of violence. Not only did he introduce non-violent protests as a way to resolve conflicts, but Gandhi was also the inspiration behind the civil rights movement. To honor his legacy, the United Nations General Assembly voted in 2007 to establish October 2 as the International Day of Non-Violence.
The global observance aims to promote non-violence through public awareness and education. Organizations from various parts of the globe would host activities and events to promote peace and commemorate Gandhi's works and principles. Activists would flock to the streets to raise awareness of the campaign, while others would hold candlelight ceremonies and prayer meetings to advocate peace and non-violence.
How You Can Make Gandhi Proud
Imagine how the world would be right now if it weren't for Gandhi's efforts to foster peace while asserting freedom. To celebrate his life, here are several things you can do on this special day:
Expect numerous U.N.-hosted events to take place around the globe. If there's one in your area, whether it's a seminar or a party to honor Gandhi, consider attending it.
Read about prominent world leaders.
If you got time, read the biographies of individuals who have made a lasting impact in the world through non-violent movements. It can be about the life of Mother Theresa or the struggles Nelson Mandela had to overcome to achieve peace.
Do you have a beef with someone over a petty thing? Make use of this day to patch things up and start over again.
Help a stranger with their groceries. Assist an old lady in crossing the street or volunteer at a homeless shelter. It doesn't take that much to brighten up someone's day.
Watch an inspirational movie.
Get entertained while learning a valuable lesson at the same time by watching a film that revolves around the theme of peace and harmony.
Become a person with a calming presence by reflecting and meditating at home or somewhere peaceful. You may want to listen to soothing music while at it.
Support the Heroes of Our Nation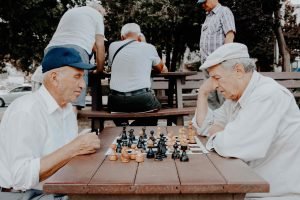 Like Gandhi, you can also make a difference, and it doesn't have to take a tremendous amount of work. By simply giving away a vehicle you no longer need to Veteran Car Donations, you'll be giving our former military men and women another opportunity to experience a normal life again. Your donated automobile will enable them to receive critical assistance including specially adapted homes, education, job opportunities, and medical aid.
You'll also personally benefit from your charitable contribution. After we sell your vehicle at auction, we'll deliver to you your 100% tax-deductible sales receipt. This will allow you to substantially reduce your tax bill in the next tax season. Moreover, you'll also get to enjoy our free pickup and towing services and our quick, convenient, and no-paperwork donation process.
For more details, check out our FAQs page. If you have some questions in your mind, don't hesitate to call us at 877-594-5822 or send us a message online.
You can make your donation by either calling us or filling out our online donation form. We welcome donations of nearly all types of vehicles regardless of age and condition. You can also make your donation wherever you are in the United States since we have vehicle donation programs in all 50 states.
Show Your Gratitude with a Car Donation
Our veterans have given their all to defend our freedoms and protect our nation. The least you can do to thank them is by giving back through a simple car donation. If you have something for us, call us at 877-594-5822 today!