May 27, 2020
Keep Your Skin Protected with the Power of Sunscreen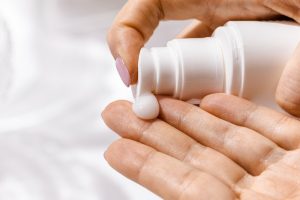 Pool parties, beautiful beaches, and barbecue parties — summertime's here! With most of our days spent outdoors under the heat of the sun, it's important to protect ourselves from the harmful effects of UV rays. That is why National Sunscreen Day was created.
Observed every 27th of May, this day serves as a reminder for us to get into the habit of applying sunscreen every time we go out. While summer is the time to have fun with our friends and family out in the sun, our safety should always be our top priority. So, before you head out to the beach with your best swimsuit on, you better make sure that your body's all covered in sunscreen. Don't forget to bring a tube with you!
Sunscreen Tips for Everyone
The sun's UV rays are known to bring many hazards to our health, such as unbearable sunburns, premature skin aging, and, worst, skin cancer. Fortunately, they can be prevented with sunscreen. Continue reading below to learn how you can use it to keep your skin healthy and glowing all summer long.
Use a sunscreen with the right SPF.
Buy a water-resistant sunscreen with an SPF of 30 or higher. Be sure that you find the label "broad spectrum" on its tube, as a sunscreen lotion with this quality will protect you from both UVA and UVB rays.
It normally takes about 15 minutes for sunscreen to be absorbed by the skin. This means that you're most likely to get a sunburn if you go out right away after applying sunscreen.
Spread sunscreen generously to all parts of your body.
Never leave any area unprotected from the sun. Apply a teaspoonful of sunscreen to your face, neck, chest, arms, back, and legs. You'll also need to apply sunscreen on your scalp if you have thinning hair.
Reapply at least every two hours.
To ensure that you are fully protected from the sun throughout the day, reapply sunscreen every two hours. If you're swimming or working out excessively, see to it that you reapply immediately after you're done.
Participate in a Meaningful Cause Today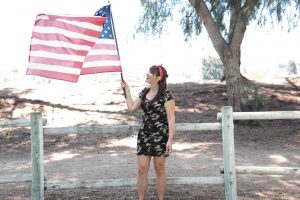 Did you know that you can be an instant hero in your community with a simple act of charity? All you have to do is donate your unwanted vehicle to us at Veteran Car Donations. When you do so, the suffering veterans in your community will get an opportunity to turn their lives around.
We serve as the vehicle donation platform of IRS-certified 501(c)3 nonprofits that are committed to serving our nation's heroes who are currently going through various crises. We sell donated vehicles of various types and use the proceeds to help fund these charities' programs and services. These include financial assistance, free medical treatment, employment opportunities, family support, and other essential services.
As a donor, you get to enjoy many perks, one of which is a top tax deduction. You also don't need to pay for our pick-up and towing services. We offer them for free in all parts of the United States.
For more information on our vehicle donation program, visit our FAQs page. Should you have any inquiries or concerns, you may call us at 877-594-5822 or send us a message here.
Help Us Transform Lives
Are you ready to transform lives with us? Donate a vehicle to Veteran Car Donations today. Call us at 877-594-5822 or fill out our online donation form now!