March 20, 2021
Welcome Sunshine Once Again with These 5 Fun Activities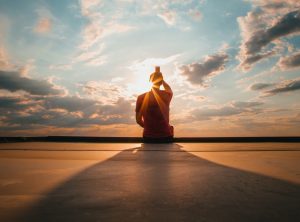 After the long, cold months of winter, it is refreshing to welcome the coming of spring once again. This year, the first day of spring, which marks the spring equinox, falls on March 20th.
This event occurs in the Northern Hemisphere when the sun crosses the equator as it heads north in the sky. This means more hours of daylight and warm temperatures.
Meantime, in the southern part of the globe, the March equinox marks the beginning of autumn.
Now that spring is here, you're presented with many fun activities to engage in once again. Here are 5 of them:
Do some spring cleaning.
Air out your home and let the sunshine in! While you wouldn't typically associate the general cleaning of your house with a fun activity, you can make it a family bonding activity by getting your partner and your kids involved. Have them clean out specific areas of the house and get them motivated with upbeat music. Reward them once the task is completed. Then, share a hearty meal with your brood.
Start gardening.
Now that the sun is out, you can start gardening once again in your backyard. Plant seeds of beautiful blooms. You can also start cultivating a vegetable garden. Your garden can even be a living laboratory for your kids when they find insects such as worms, bees, caterpillars, and butterflies thriving in your patch of earth.
Have a picnic.
Step out into the sun and enjoy the warm breeze. Take your family to a local park and hold a picnic there. You can also just step out of your yard, bring a basket of goodies, put a blanket on the lawn, and hold your family picnic there.
Read outside.
After the long, dreary months of winter, you can finally enjoy reading outdoors once again. Sit on your porch with a good book on hand and a cup of coffee. If you live in an apartment, the veranda works just fine as well.
Enjoy nature.
Go to a local park to get some exercise amid nature. A short hike will help you clear your mind and connect you with the wonders of nature. This is a healthy activity that's good for your heart.
Share the Joy of Spring to Our Struggling Vets
As you savor the sunshine and refreshing air that spring brings, how about sharing the joy of the new season with those folks in your community who are suffering from unemployment, disabilities, illnesses, including mental health conditions, and homelessness due to lack of support and extreme poverty. Sadly, many of our veterans are burdened with these problems.
You can help ease their suffering and even turn their lives around by simply contacting us at Veteran Car Donations and donating to us any vehicle that you no longer need.
We serve as the vehicle donation platform of IRS-certified 501(c)(3) nonprofit organizations that are committed to serving our nation's suffering heroes. We sell vehicles donated to us and use the proceeds to help fund the health and life-enhancement programs and services of these nonprofits.
They provide deserving veterans with quality health care, financial aid, housing assistance, employment opportunities, family support, educational scholarships, psychotherapy services, and many other benefits.
As a donor, you get to enjoy valuable perks, one of which is getting entitled to receive the maximum tax deduction in the next tax season. You also don't need to pay for our pickup and towing service. We offer them for free to our donors in all parts of the United States.
Above all, you'll have the ultimate pleasure and satisfaction of doing something extraordinary that can help uplift the lives of our nation's heroes.
We take almost all types of vehicles, regardless of their age, mileage, or condition. Apart from cars, we accept RVs, motorcycles, trucks, boats, golf carts, snowmobiles, and many others. They don't even have to be in good shape.
For more information on our vehicle donation program, visit our FAQs page. Should you have any inquiries or concerns, you may call us at 877-594-5822 or write to us here.
Turn Your Clunker into a Life-Changer This Spring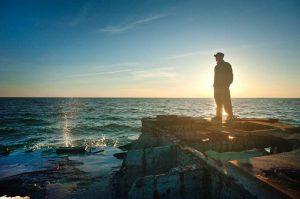 Celebrate the first day of spring marking the spring equinox on March 20th by turning your unneeded car into a powerful life-transforming tool for the impoverished veterans in your community. Call Veteran Car Donations at 877-594-5822 or fill out our online donation form now!