March 28, 2019
2019 Major League Baseball Opening Day
Whether you've been a loyal follower of the Red Sox ever since you could remember, or you're placing your bets on the Dodgers this time, you wouldn't want to miss out on the opening of the Major League Baseball season. This year, it will take place on the 28th of March, which makes it the earliest MLB opening day in history. It will also mark the 150th season of the annual sports event.
For the millions of baseball fans in the United States, Opening Day means a symbol of rebirth as explained by sports columnist Thomas Boswell in his book Why Time Begins on Opening Day. It is viewed by baseball fans as another opportunity for their favorite team to start all over again and make up for their losses in the previous year, with all 30 of the major league clubs starting with identical 0-0 records.
On this day, there will be hundreds of festivities across the country—from youth and college leagues to Minor League Baseball franchises in different states. Since it's an unofficial holiday, many fans would find themselves calling in sick at work or missing school for the love of the sport. With all the excitement and unpredictable surprises brought about by the opener, we can't blame them!
Surprising Facts about MLB You Should Know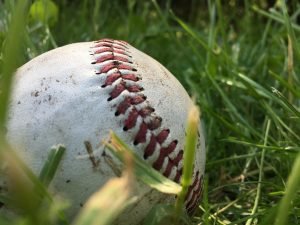 If you're a hardcore baseball fan, perhaps you're already familiar with the stats and other details about your favorite baseball players. Did you know that the legendary Babe Ruth was actually a terrible pinch-hitter? Also, the Yankees were apparently not the first ones to introduce pinstripes on their uniforms.
Here are 6 other surprising facts about Major League Baseball:
32 was a lucky number. In 1963, two players from two different teams had one thing in common—the number 32 on their jerseys that apparently brought them good luck. Yankees catcher Elston Howard and Dodgers pitcher Sandy Koufax, who both wore the number on their jerseys, won their league's MVP Award trophies that year.
Birthday on his uniform. Chicago White Sox outfielder Carlos May made history when he became the only player to don his date of birth on his uniform—May 17.
50 home runs in one season. Aside from the birth of the New York Yankees, the 70s saw another baseball milestone: Cincinnati Reds' outfielder George Foster gained nationwide recognition as the only player to hit 50 insane home runs in just one season.
The man behind the protective cup. Although Claude Berry was only able to play 21 games in the major leagues between 1904 and 1907, he was credited as an important figure in the sport of baseball. He came to be known as the first catcher to use a protective cup.
Muddy balls. In every single MLB game, clubhouse attendants and umpires would do the dirty work of rubbing about six dozen baseballs in the mud. The mud, used to remove the shine off new balls, is said to come from an unknown source somewhere in New Jersey.
First athlete on Sports Illustrated magazine. If you think that a basketball player was the one who graced the first cover of Sports Illustrated, think again! Third baseman Eddie Mathews took the honor of getting featured on the cover of the magazine in 1954.
Support a Worthy Cause Today!
Just like the rest of us, many of our former troops are also excitedly waiting for the 2019 Major League Baseball Opening Day on March 28. They would also be rooting for their favorite team.
However, they may not be as happy as many of us because of the continuing life challenges they face. These are the veterans who are suffering from service-connected disabilities, mental health issues, lack of jobs, and homelessness due to poverty.
Don't forget that these are our nation's heroes who fought for us, endured enormous sacrifices, and risked their lives to defend our freedoms and protect our nation's security when they were still serving in our country's armed forces. As such, we owe them an immense debt of gratitude.
How about helping them out to mark the start of the baseball season this year? You can easily do so by donating your old and unwanted vehicle to us at Veteran Car Donations.
We will auction off your donated vehicle and use the proceeds to support the programs of our charity partners. These IRS-certified 501(c)(3) nonprofit organizations provide our needy veterans with mortgage-free and specially adapted homes, free mental health care, employment opportunities, job training, transitioning assistance, tutoring support and education scholarships, financial assistance, life skills training, counseling, and many other benefits.
You will also benefit from your own charitable contribution since we'll be giving you a 100% tax-deductible sales receipt based on the selling price of your donated vehicle. You can use this to significantly lower your tax bill. Moreover, you'll also get to enjoy free pickup and towing services from us.
For more information on Veteran Car Donations, check out our FAQs page. For inquiries, you can call us any time and any day at 877-594-5822 or send us a message online.
You can donate by either filling out our secure online donation form or calling us directly. We accept donations of nearly all types of vehicles wherever you are in the United States since we have car donation programs in all 50 states.
Cheer Up Needy Vets with Your Car Donation!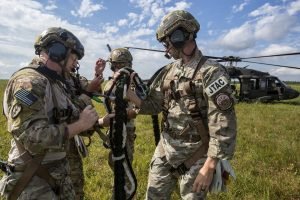 Celebrate the start of this year's Major League Baseball season on March 28 in a most meaningful way by taking part in our car donation program.
Call us at 877-594-5822 and cheer up the needy veterans in your community with your car donation! We can't wait to team up with you!