March 2, 2020
Celebrate the Joy of Reading on March 2 – Read Across America Day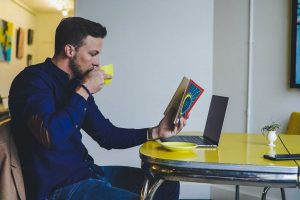 Knowledge is power, and reading is unquestionably one of the easiest ways to acquire knowledge. Reading plays a crucial part in our everyday lives – from filling our brains with intriguing facts and improving our vocabulary skills, to entertaining us and keeping our imaginations alive. As renowned children's book author Dr. Seuss simply put it, "The more that you read, the more things you will know. The more that you learn, the more places you'll go."
With the major role reading plays in people's lives, the National Education Association (NEA) moved for the creation of Read Across America Day in 1997. The annual observance takes place on the school day closest to March 2, the birthday of Dr. Seuss. This year, it will take place exactly on March 2.
This day encourages students of all ages across the country to make reading a priority in their lives.
How It Began
NEA called for the creation of Read Across America Day after its members felt that it would only be fair for kids and teens involved in sports to treat reading with the same degree of importance as well. They went on to push the concept by advocating for a Read Across America program. NEA officially launched the first event on March 2nd of the following year.
Presently, the NEA comprises 3.2 million elementary, secondary, and high school teachers, school administrators, retired and future educators, and education support professionals. More than 50 organizations in the country support the event each year.
What Happens on Read Across America Day
Typically, schools, libraries, and community centers would organize various programs and events that promote reading for kids and adolescents. Teachers at all levels would hold special activities to motivate their students to develop a passion for reading.
Many schools would host book fairs that offer a wide selection of storybooks for young readers, nonfictional books, educational books, and novels of varying genres. There would also be programs in which students would take turn reading aloud to a small circle of participants.
Since this day is aimed at children and teenagers, the best way for you to observe it is by taking your kids to events such as book readings or a trip to the library. You may also read to them about the life and works of Dr. Seuss.
Our Former Service Members Need You
Did you know that you can help the struggling veterans in your community to turn their lives around? You can do that by donating any vehicle you no longer need or use to Veteran Car Donations.
We sell all vehicles donated to us and use the proceeds to help fund our 501(c)3 military and veteran nonprofit partners, enabling them to sustain their delivery of essential services to disadvantaged vets and their families. Thanks to your auto donation, deserving retired troops in your community will get to receive financial assistance, free medical treatment, employment opportunities, family support, and other life-enhancing benefits.
To reward you for your generosity, we will make sure that you get to receive your 100-percent tax-deductible sales receipt within 30 days following the sale of your vehicle. This receipt will entitle you to claim a handsome tax deduction when you file your itemized federal income tax return in the next tax season.
We'll also provide you with free vehicle pick-up and towing services wherever you are currently located in the United States since we have vehicle donation programs in all 50 states.
We take almost all types of vehicles regardless of their age or condition. You can donate to us even vehicles that need a lot of work.
If you'd like to learn more about our car donation program, you may browse through our FAQs page. For your questions, feel free to leave us a message here or call us at 877-594-5822.
Help Transform Lives Now!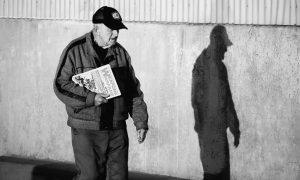 Ready to give back to our nation's heroes? Call us at 877-594-5822 or fill out our online donation form now! It will only take a few minutes of your time to make lifetime positive changes to the lives of our struggling veterans and their families.