March 2, 2021
Help Your Kids Apply the Lessons They Learn from Books to Real Life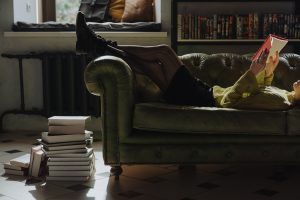 March 2nd is celebrated all over the country as National Read Across America Day. The day is part of the Read Across America campaign by the National Education Association to encourage children to read.
National Read Across America Day is held on the birthday of renowned children's book author Dr. Seuss. When the date falls on a weekend, it is observed on the school day closest to March 2nd. 
Over the years, organizers of the National Read Across America Day have shared valuable tips to parents on how to encourage their children to read. One of their bright ideas is to make books accessible in specific areas where kids go to. These can be their own rooms, your living room, or even inside your car. 
Visiting the library is also a great way to introduce kids to different types of adventures that they can enjoy reading.
Adults can set a good example for their kids by engaging in the reading habit themselves. You can spend quality time together with your kids as you read books side by side. You can get them started early by reading to them when they are young. When they get a bit older and learn to read for themselves, try to encourage them to read to you for a change. 
4 Values That Children Can Learn From Dr. Seuss's Books
Children's stories offer kids a lot of opportunities to use their imagination and learn lessons in a language that they can connect with. Here are 4 values that children can learn from reading Dr. Seuss's books. 
Humility and compassion
Kids will inevitably meet people from different types of backgrounds when they go to school. They will encounter people who come from different cultures and look different from them. In Dr. Seuss's book titled The Sneetches and Other Stories, the creatures called Sneetches talk about how people must not look down on others and treat everyone equally.
Caring for the planet
Dr. Seuss's The Lorax tells a story about a world that has become plastic because of overconsumption and pollution. The Lorax stands up for the trees that cannot defend themselves. He becomes crucial in the realization of what destruction for nature can mean for everyone. 
Love for reading
Dr. Seuss made the power of reading clear in his book I Can Read with My Eyes Shut. The quote from the book sums it up perfectly: "The more that you read, the more things you will know. The more that you learn, the more places you'll go." 
Believing in possibilities
Dr. Seuss understood the value of exploring one's potentials. This was the lesson he taught in his books Oh The Places You Will Go and Green Eggs and Ham. Using simple words, these short stories encourage children to be unafraid to step out of their comfort zones and discover new possibilities. 
How You Can Help Your Kids Develop Compassion
The best way to teach your kids how to apply the lessons they learned from books to real life is by setting a good example. 
For example, you can teach them about the value of compassion and sharing by using your old and unwanted car to support the destitute and suffering veterans in your community. You can do this by donating that vehicle to us at Veteran Car Donations.
We'll put your vehicle up for auction, with the proceeds distributed to reputable veteran nonprofit organizations that we have partnered with. These IRS-certified 501(c)(3) nonprofits cater to veterans who are suffering from homelessness, unemployment, service-connected disabilities, and illnesses, including mental health disorders. They use the funding that we give them to provide their beneficiaries with quality health care, financial aid, housing assistance, employment opportunities, mentoring, family support, educational scholarships, psychotherapy services, and many other benefits.
The good thing about donating to us is that you'll get amply rewarded for your charitable act. Not only will you get free pickup and towing service from us, but you'll also qualify to receive the maximum tax deduction for your donation the next tax season. 
However, the best reward you'll get is the immense feeling of satisfaction, knowing that your gift will help improve the lives of the hurting veterans in your community.
You can donate not just your old car but any other type of vehicle that you may have. Check out this list of the different types of vehicles that we commonly accept from our donors.
We can collect your donation wherever you are in the United States — be it in a major city, suburb, or small town. It's because our donation program covers all 50 states.
You can check out our FAQs page to get to know our quick and convenient donation process and other details. If you have questions and concerns, feel free to call us at 877-594-5822 or leave us a message here.
Support Our Suffering Heroes Today!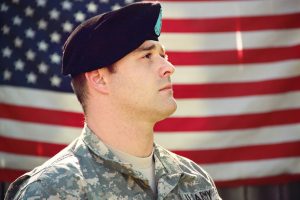 While celebrating National Read Across America Day on March 2nd, we hope you'll consider supporting our suffering heroes. They surely deserve whatever assistance you can extend to them. Call Veteran Car Donations at 877-594-5822 or fill out our online donation form now!