March 3, 2019
March is Brain Injury Awareness Month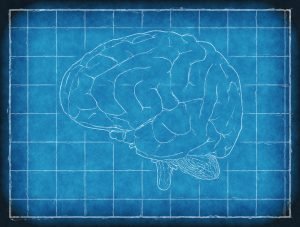 In March of each year, the country holds a nationwide campaign that urges the general public to get involved in spreading the word on brain injury. Brain Injury Awareness Month aims to educate every American about the prevalence of this condition and what they can do to help individuals and families affected by it. The month-long event also recognizes the efforts done by concerned authorities and individuals in saving the lives of countless men and women afflicted with this injury.
Brain injury is one of the leading causes of death worldwide. As such, it's only proper that an entire month is dedicated to promote awareness about this condition. The theme for this year's campaign is "Change Your Mind."
The public is invited to participate in observing the event in whatever way they can—whether by simply educating themselves, attending seminars, or using social media as platforms to raise awareness.
Ways to Take Action
If you had been a passive observer of Brain Injury Awareness Month in previous years, you may want to heighten your level of involvement this year. Passing the message to your friends and colleagues would only take a few minutes of your time. It's that easy to help address a problem that affects countless Americans!
Thinking of doing something more impactful? Here are several other ideas.
1. Do volunteer work
Take time to offer your helping hand to healthcare centers or organizations that cater to individuals with brain injury. You'll never know how huge your assistance would mean to them.
2. Educate yourself
Visit the library, read about brain injury online, or watch a documentary about it. The more you know about brain injury, the more motivated you get to help those suffering from it.
3. Hand out informational flyers, posters, or pamphlets
No need to put any effort. We have all the resources here.
4. Invite a speaker to your workplace or community
While the internet provides many helpful articles about brain injury, the information resonates better when you learn about it from a medical expert or a member of the Brain Injury Association of America. You can contact your local chapter by going through the BIA's website here.
5. Organize a fundraising event
You can play a key role in helping affected individuals by raising funds for nonprofits that support them. There are plenty of options available, such as a rummage sale, bake sale, or a sporting event.
6. Make a donation
If you know a trusted nonprofit in your community that works to fund brain injury services or research, donating to this organization would mean a lot. To make sure that the organization is legit, check it out on Charity Navigator or GuideStar.
Help the Struggling Vets in Your Area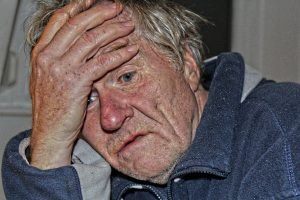 Suffering from traumatic brain injury is one of the more common medical problems that active-duty troops and veterans face. In fact, more than 233,000 veterans were diagnosed with the condition from 2000 to 2011. It's been called the "signature injury" for Iraq and Afghanistan war vets.
One way to help veterans afflicted with this condition is by donating your old and unwanted automobile to Veteran Car Donations. We will auction off your vehicle and use the proceeds to support our charity partners that are dedicated to helping the underserved former members of our armed forces.
Your vehicle donation will enable veterans with brain injury and other service-connected disabilities and mental disorders to get the treatment they need for their condition as well as experience other services that allow them to go through a smoother transitioning process. Our IRS-approved 501(c)(3) nonprofit partners also offer services that provide deserving veterans with mortgage-free and specially adapted homes, employment opportunities, job training, transitioning assistance, tutoring support, education scholarships, and financial assistance.
To reward you for your charitable deed, you'll get to enjoy a top tax deduction. We'll also tow away your car for FREE!
For more information on our car donation program, visit our FAQs page. For inquiries, you can call our toll-free 24/7 hotline 877-594-5822 or send us a message online.
You can donate to Veteran Car Donations by either calling us or filling out our secure online donation form. We accept donations of nearly all types of vehicles wherever you are in the United States since we have car donation programs in all 50 states.
Say 'Thank You' to Our Brave Vets with Your Car Donation
As the nation observes Brain Injury Awareness Month this March, let's remember those brave men and women who gallantly fought for us, risked their lives for us, and incurred serious injuries to keep us safe and sound. Call us at 877-594-5822 and express your appreciation and gratitude to them with your car donation!