January 17, 2022
A Closer Look at the People Who Served as MLK's Mentors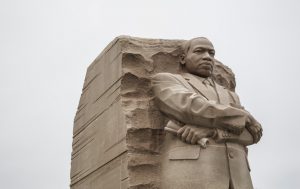 Martin Luther King, Jr. was one of the most venerated men in American history. MLK fought tirelessly to end poverty, advocate equal voting rights, and stop the segregation of facilities based on racial prejudice. In recognition of his outstanding achievements that transformed American society, he was bestowed the Nobel Peace Prize in 1964. Before his assassination in 1968, he gave what probably was the most inspiring speech in history. It was titled "I Have a Dream."
Behind MLK's remarkable accomplishments were people who inspired and encouraged him to take action against racial inequality and oppression.  In observance of Martin Luther King, Jr. Day on January 17th, Veteran Car Donations invites you to learn more about the four great men who served as MLK's mentors and inspirations in the nonviolent civil rights movement he created.
Mahatma Gandhi
Mahatma Gandhi was one of the nationalist leaders who fought against British rule in India. Gandhi's advocacy for nonviolence as a means of attaining sustainable and lasting peace inspired MLK to spearhead America's nonviolent civil rights movement. MLK considered Gandhi's philosophy as "the only morally and practically sound method open to oppressed people in their struggle for freedom."
Vernon Johns
Vernon Johns, a minister and civil rights activist, pastored the church where MLK attended. Johns encouraged his congregation to challenge the status quo in the quest for equality. He paved the way for the Montgomery Bus Boycott in 1955 and MLK's first foray into the civil rights movement. Upon Johns' retirement in 1953, MLK picked up where Johns left off and took over the pastoral position.
Howard Thurman
Howard Thurman was one of MLK's professors at Boston University. In 1935, Thurman met Mahatma Gandhi when he traveled to India as part of the Negro Delegation of Friendship. Thurman passed Gandhi's teachings on to MLK.
Years later, Thurman published a book entitled Jesus and the Disinherited where he explained how a nonviolent approach could work in the civil rights movement. He backed up his arguments with the gospels from the New Testament. Thurman's book inspired MLK to use the nonviolent approach in his endeavors.
Benjamin Mays
Benjamin Mays, a renowned Baptist minister and educator, was the president of the Morehouse College where MLK attended. MLK described Mays as his "spiritual mentor" and "intellectual father" who influenced him during his early life. MLK incorporated May's morning sermons into the speeches he made during the civil rights movement.
Honor King by Helping Our Struggling Veterans
You can pay tribute to MLK and champion his vision of justice and equality for all by extending a helping hand to the struggling veterans in your community — those who are homeless, chronically unemployed, and suffering from disabilities and illnesses, including mental health conditions.
All you have to do is donate any type of unwanted vehicle to us at Veteran Car Donations.  We'll have your vehicle auctioned off, with the proceeds going to reputable veteran nonprofit organizations that are in partnership with us. These IRS-certified 501(c)(3) nonprofits use the funding we give to provide deserving veterans and their families with free quality health care, financial aid, housing assistance, employment opportunities, family support, educational scholarships, psychotherapy services, and many other benefits.
You, too, will benefit from your charitable contribution. You'll get to enjoy our free towing service and our quick and convenient donation process where you don't have to do any paperwork. On top of that, your gift will entitle you to receive the maximum tax deduction in the next tax season.
Aside from the material rewards in store for you as our donor, you'll also be privileged to enjoy a most satisfying donating experience, knowing that your act of charity will help transform the lives of our nation's heroes.
We accept almost all types of vehicles, regardless of their age or condition. You don't need to have your car fixed if it has dents or scratches. We'll take it as it is.
You can also make your donation wherever you are in the country since we have vehicle donation programs in all 50 states plus the District of Columbia.
Want to learn more about our vehicle donation program? Go visit our FAQs page. If you have any questions for us, call us anytime through our toll-free hotline at 877-594-5822. You may also send us a message here.
Become Our Heroes' Hero Today!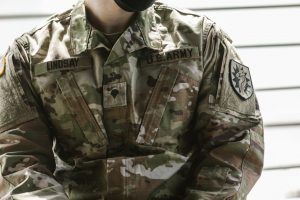 If you're ready to give back to those who risked their lives to protect ours, call Veteran Car Donations at 877-594-5822 or fill out our secure online donation form now!