December 1, 2020
Unleash the Power of Generosity on December 1st!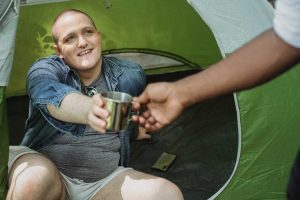 Giving Tuesday is observed on the Tuesday after Thanksgiving. It started in 2011 and was originally called Cyber Giving Monday, scheduled on the Monday after Thanksgiving, which is the same day as Cyber Monday.
The creators of the event (the nonprofit Mary-Arrchie Theater Company and it's producing director Carlo Lorenzo Garcia) wanted a day that could serve as an alternative to the commercialization and consumerism promoted by the shopping holidays after Thanksgiving. They later decided to move the event to Tuesday instead to avoid it clashing with Cyber Monday, hence the name change to Giving Tuesday.
The idea behind Giving Tuesday is simple: a day to encourage people to give back to their communities, do good, and share what they have with those who have little in life. It has grown over the years and has inspired millions of people around the world to give what they can, collaborate, and celebrate the act of generosity.
You can best celebrate the day by donating to charities that support the less privileged, giving away old but clean and still usable clothes to homeless shelters in your area, and turning over your old car that you no longer need to support the needy veterans in your local area. No gift is too little to matter. It's not about the value of the gift that matters, but the intent of the donor.
Here are some other meaningful initiatives that you can do on Giving Tuesday:    
Volunteer to help fundraising efforts.
Charity groups and nonprofit organizations host fundraisers to help with their operational costs and obtain needed funds for their activities. They often rely on volunteers to carry out their mission to save on funds. Find a charity that resonates with you and volunteer your time and effort to support it.
Help spread awareness using social media.
Social media platforms are a great way to easily reach a wide audience. On Giving Tuesday, post photos and informative messages about the event and how generosity benefits communities.
Donate to a charity of your choice.
There are a lot of charities out there supporting different causes. Donate to any one of them, whether it's monetary or goods. They'll surely appreciate it.
Use Your Unwanted Car to Give Back to Disadvantaged Veterans
Celebrate Giving Tuesday by giving back to our nation's heroes. Life after service isn't a walk in the park for many of our veterans. They struggle to adjust to civilian life, dealing with unemployment issues, service-related disabilities and mental health disorders, and homelessness.
You can make a difference in their lives by simply donating a car you don't need anymore to us at Veteran Car Donations. We'll put your vehicle up for auction, with the proceeds going to our veteran-focused nonprofit partners. These IRS-certified 501(c)(3) nonprofit organizations use the funding that we provide them to deliver quality health care, financial aid, housing assistance, employment opportunities, family support, educational scholarships, psychotherapy services, and many other benefits to their veteran beneficiaries and their families.
It's quick and simple to donate to us. We'll do most of the work to allow you to experience a smooth and convenient donation process. Simply give us a call and tell us your intent to make a car donation. We'll take care of the rest of the work.  
As a donor, you get to enjoy valuable perks, one of which is a top tax deduction. You also don't need to pay for our pickup and towing service. We offer them for free!
Above all, you'll have the ultimate pleasure and satisfaction of doing something extraordinary that can help uplift the lives of our nation's heroes.
We take almost all types of vehicles, including sedans, motorcycles, and even specialized vehicles like golf cars. Their current state doesn't matter much to us. We'll take them regardless of whether they're still in good running condition or no longer.
We have centers located in all 50 states. What this means is that you'll be able to make a car donation wherever you are located in the country.  Distance will never be a barrier for those looking to make an impact in the lives of our country's veterans.
Have a question for our team? Head over to our site's FAQs page for more information about us and what we do at Veteran Car Donations. You can also call us at 877-594-5822 or send us a message online for your inquiries or concerns.
Support Our Suffering Heroes Today!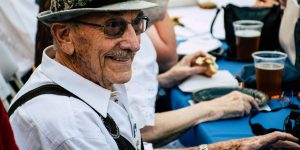 Our suffering veterans need your help and support. Partner with us at Veteran Car Donations. Let's work together to give them the good life that they deserve. Call 877-594-5822 or fill out our online donation form today!