September 11, 2020
Pay Tribute to Our 9-11 Heroes on September 11th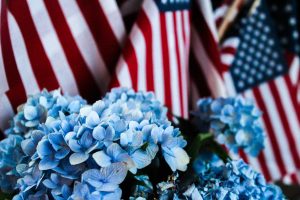 September 11th, 2001 was one of the worst days in America. Nobody could have imagined that something so horrific would happen that day.
Nearly 3,000 innocent lives were lost when al Qaeda terrorists hijacked four airplanes and carried out suicide attacks against targets in the United States. The terrorists aboard two of the planes deliberately crashed the jets into the twin towers of the World Trade Center in New York City. A third plane struck the Pentagon just outside Washington, D.C., while the fourth plane crashed in a field in Shanksville, Pennsylvania.
On September 11th, 2002, President George W. Bush announced the first Patriot Day to honor the memory of those who died in the terrorist attacks and to pay tribute to the first responders and other individuals who risked their lives to save others trapped in the burning towers.
Four years later, on September 11th, 2016, President Barack Obama declared September 11th of each year not only as Patriot Day but also as the National Day of Service and Remembrance.
On this day, U.S. flags are lowered halfway, and a nationwide moment of silence is observed at 8:46 a.m. (Eastern Daylight Time), which was the exact time when the first plane crashed into one of the Twin Towers.
Although the terrorist attacks took place in the U.S., Patriot Day is recognized worldwide as the attacks affected people all over the world.
What You Can Do on September 11th
9-11 still fills many families with pain nearly 20 years after the biggest terrorist attacks on U.S. soil. You can show your support for those who have lost their loved ones, including the families of the first responders who gave up their lives to save others.
Here are several ways to show your support to them:
Post on social media a picture related to 9-11. Put a caption to help the younger generation understand what happened that day and why it was considered a turning point in our nation's history.
Donate blood to the Red Cross, one of the organizations that sent their first responders to the scene of the attacks. Your blood donation can help those who badly need blood transfusions to stay alive.
Attend community events commemorating 9-11. Observe a moment of silence for each of the key events in the attacks.
Participate in commemorative stair climbs to remember the actions taken by the first responders who rushed to the burning Twin Towers to save workers trapped in the upper floors of the buildings on that day in 2001.
Donate to a charity supporting veterans who fought for us in the ensuing War of Terror following 9-11.
Here's a Simple Way to Help Our Veterans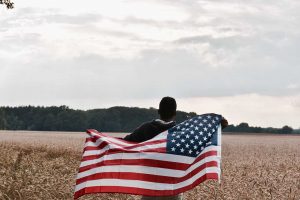 Many of the troops our nation sent to hunt down terrorists in foreign lands have long completed their mission and returned home for good. These brave warriors also risked their lives to protect our country from further terrorist attacks. Some paid the ultimate sacrifice with their lives while others were badly maimed. These post 9-11 veterans need all the assistance that they can get. Many of them are burdened by their service-connected disabilities and illnesses, including mental health issues, and suffering from unemployment, lack of support, and homelessness due to extreme poverty.
You can show our nation's heroes that their fellow Americans have not forgotten their service and sacrifice. A simple way to do this is by handing over a vehicle you no longer need to us at Veteran Car Donations.
We'll put your vehicle up for auction, with the proceeds going to our veteran-focused nonprofit partners. These IRS-certified 501(c)(3) non-profits use the funding that we provide them to deliver free quality health care, financial aid, housing assistance, employment opportunities, family support, educational scholarships, psychotherapy services, and many other benefits.
Our donation process is quick, simple, and convenient, There's no need for you to donate in person or fill out lengthy forms. A quick phone call to Veteran Car Donations is all you need to donate.
Donating to us is super rewarding, too! All our car donors receive solid perks. We'll provide you with our free towing service wherever you are in the country. Your donation will also entitle you to receive a maximized tax deduction in the next tax season.
We accept almost any vehicle type, and we're not choosy. We accept even vehicles that are no longer in good shape.
If you have any questions or concerns, feel free to call us at our toll-free hotline 877-594-5822 or you may send us a message here. Check out our FAQs page for more information on our donation program.
Help Our Heroes Today!
Extend a helping hand to our heroes and their families in your community who are facing hard times. Commemorate Patriot Day and the National Day of Service and Remembrance by making a difference in their lives. Call Veteran Car Donations at 877-594-5822 or fill out our online donation form now!