May 7, 2021
Honor These Silent Heroes for Their Sacrifices on May 7th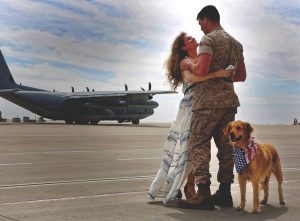 Military Spouse Day or Military Spouse Appreciation Day is celebrated on the Friday before Mother's Day in the United States. That happens to be May 7th this year. This event is intended to honor military spouses for their sacrifices as their partners do their duty to protect the lives and uphold the liberties of millions of Americans.
Military spouses are important because they provide a strong backbone for their families while their partners are deployed on overseas missions. They are charged with raising their kids, managing the family's finances, and providing moral support to their partners when they are away. They are essential to their spouses' return and reintegration into their family and society after long periods of deployment. They are silent heroes in their own right.
Military Spouse Day is the perfect time to show them the respect and appreciation that they deserve. Here are 6 simple yet meaningful ways of showing this:
Give them a day off.
Performing the role of both mother and father in the household is tough. Do them a favor and volunteer to babysit the kids so they can find the time to do something relaxing and enjoyable.
Do their chores.
Help them out with the housework and yard work to ease their load. Offer to do errands or cook them a meal. There are plenty of ways to help.
Send them a thank-you gift.
You can show them your appreciation by sending them a gift. It could be some beautiful blooms, a gift card, a good book, and something else that would bring them joy.
Throw them an online party.
Get your friends together and surprise a military spouse with a party. Tell them why you admire them and how much you appreciate them.
Create a coupon book for them.
Exert some effort and hunt down the best coupons that they can use on their next grocery run. Encourage them to use their savings to indulge in products that they normally would not add to their cart.
Connive with their spouse.
If you have the means to communicate with their spouse who is in deployment overseas, record a video greeting from the service member. You can then surprise your military spouse friend by presenting the video on your phone. It would mean a great deal not only to your friend but to their kids as well.
Support Veterans Who Are Living Miserable Lives
While many of our service members are lucky to have the strong support of their spouses and families, thousands of our veterans sadly don't have such support. They are among the homeless beggars we find on our city streets, begging for alms just to survive.
Other veterans also live miserable lives, suffering from chronic unemployment and burdened by their service-related disabilities and illnesses, including mental health issues.
How about reaching out and extending assistance to these poor souls? All you have to do is to donate any vehicle you no longer need to us at Veteran Car Donations. By auctioning it off, we'll be able to convert it into a fund-generating tool for our top-ranked veteran and military nonprofit partners.
The proceeds from the sale of your donated vehicle will help support the vital programs and services being delivered by these IRS-certified 501(c)(3) nonprofit organizations. Thanks to your donation, they will be able to provide more deserving veterans and their families with quality health care, financial aid, housing assistance, employment opportunities, family support, educational scholarships, psychotherapy services, and many other benefits.
As our donor, you'll get entitled to claim the maximum tax deduction in the next tax season. You'll also receive free pickup and towing service from us wherever you're residing in the country.
The best reward you'll get, however, is the priceless feeling of joy and satisfaction for helping uplift the lives of our nation's hurting heroes.
We take almost all types of vehicles, including those that barely run anymore.  
If you want to learn more about our vehicle donation program, feel free to visit our FAQs page. For inquiries or concerns, call us at 877-594-5822 or contact us here.
Show You Care for Our Hurting Heroes Today!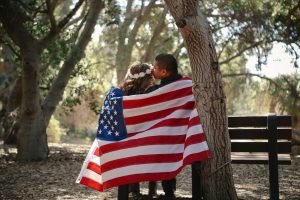 You can be the hero that our heroes need during this critical period in their lives. A simple vehicle donation can leave a lasting impact on their lives. Call Veteran Car Donations at 877-594-5822 or fill out our online donation form now!