February 25, 2021
Life Isn't Always About 'Me' But More About 'We'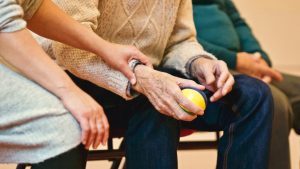 Considering to volunteer? Congratulations! Giving time and energy to doing things without any financial reward isn't something that many people do. It's also something that demands extra effort as we need to find time for it in our busy lives, and not everyone has a lot of free time on their hands.
However, the wonder of it all is that many people who volunteer live busy lives with jam-packed schedules. It's nothing short of amazing that these individuals can still manage to fit an hour or two during their days or week to do volunteer work.
Volunteers are people who see their community as an extended family. They are those who look for an opportunity where they can make an impact and where they can use their skills to benefit those who have less in life.
Nonprofit or charity organizations rely on volunteers to keep their operational costs low and still have the manpower to keep things running.
While there are volunteers who join a cause where they can utilize their skills, that's not required. Even if you aren't skilled at something, charity groups will surely appreciate when you volunteer your time and effort to help out with things that need to be done.
As human beings, our focus shouldn't always be on ourselves; our neighbors are just as important. Doing something to help those in need can make a difference in creating a stronger and better community.
Check out these mind-blowing facts about what volunteering in America is like:
Most volunteers (an estimated number of 71%, in fact) will work with only one organization every year. They like to work for organizations that do something they believe in and whose vision is in line with theirs.
A survey made to assess volunteer or nonprofit impact on an individual's skills found out that over 92% of HR executives believe that volunteering increases one's leadership and management ability.
8 million nonprofit groups are currently active in the United States. This means you have more than enough choices where you can volunteer.
Those who are willing to volunteer their time and effort have also shown willingness to donate a part of their financial resources. They're more likely to donate to help out the less fortunate than non-volunteers.
In 2015, food preparation and distribution was the most reported activity for volunteers.
An estimated 4% of college graduates (25 years above) take the time to volunteer.
Show Your Support for Our Suffering Vets This Way
Volunteering is a great way to help others in need, especially our nation's veterans. Sadly, many of our former service members are living impoverished and miserable lives. They're among the homeless people out on the streets, begging for alms just to survive. They're depressed, unemployed, and coping with physical and mental health issues.
Aside from volunteering to work in charities that support destitute veterans, another way you can show your support for them is through a car donation. Hand over any unwanted vehicle that you have to us at Veteran Car Donations. We'll put your vehicle up for auction, with the proceeds going to our veteran-focused nonprofit partners. These IRS-certified 501(c)(3) nonprofit organizations use the funding that we provide them to deliver quality healthcare, financial aid, housing assistance, employment opportunities, family support, educational scholarships, psychotherapy services, and many other benefits.
It's easy to donate to us and convenient, too. You can make your auto donation with just a quick phone call to us in the comfort of your home. You don't even have to fill out a single piece of paperwork.
You'll also be entitled to receive high-value rewards, such as our free vehicle pickup service wherever you are in the country and the maximum tax deduction you can claim in the next tax season.
The best reward you'll get, however, is the priceless feeling of satisfaction, knowing that your donation will help uplift the lives of our neglected and suffering heroes.
At Veteran Car Donations, we're not choosy at all. You can donate almost any vehicle type that you can think of regardless of its condition.
Want to know more? Check out our FAQs page. You can also call us at 877-594-5822 or send us a message online for any inquiries or concerns.
Impact Lives of Our Heroes Today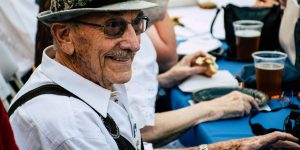 Support the struggling veterans in your community. Your vehicle donation will surely impact their lives. Call Veteran Car Donations at 877-594-5822 or fill out our online donation form now!