November 3, 2021
Get the Disability Compensation You Deserve!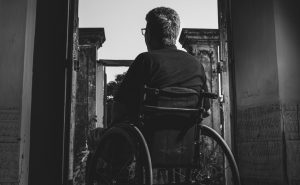 Are you eligible for veterans disability benefits? Although the VA claim process can be a little complicated, you shouldn't let this stop you from getting the compensation your rightfully deserve. The good news is that you can navigate the whole process smoothly and successfully if you decide to arm yourself with the right kind of information at the beginning.
What You Shouldn't Do When Filing a VA Disability Claim
When filing a VA disability claim, knowing about the most common mistakes that you should avoid will help you breeze through the process. Veteran Car Donations puts you on an even better footing by compiling this list of what you shouldn't do when you're trying to get the disability compensation you need:
MISTAKE #1: Delaying to file your VA disability claim
While some veterans tend to hesitate to file their VA disability claim because they're not sure if they qualify, others prefer to wait to see if their symptoms will improve. They fail to realize that unless they apply for VA benefits, they'll never receive them. Keep in mind that procrastination can potentially cost you a substantial amount of money.
MISTAKE #2: Failing to provide complete information
In case you're not aware, a heavy burden of proof is upon you. You need to prove several things when you're filing a VA disability claim. You won't get your application approved if you fail to prove that you're eligible for such benefits, that you're struggling with a current disability, that this disability is service-related, and that your condition is severe enough to merit the benefits.
For this reason, you need to provide complete medical documentation, including statements from your family, friends, and co-workers that attest to how your service-related disability affects your daily living.
MISTAKE #3: Exaggerating the impact of your disability
If you think that overstating your symptoms will fully convince the VA that your disability is severe, think again. You wouldn't want to hurt yourself by causing the VA to question your entire claim. Be sure to present accurate information in your file about your disability so that the VA won't discredit you.
MISTAKE #4: Steering clear of mental health claims
The highly-publicized PTSD (post-traumatic stress disorder) isn't the only mental health condition that countless veterans suffer from. Don't hesitate to submit claims for other conditions such as sleep disorders, depression, amnesia, anxiety, and panic attacks. Avoid leaving these out because the VA rates compensations for mental health conditions exactly like physical ones.
A Simple Way to Impact Lives of Struggling Veterans
If you have a soft spot for veterans who are suffering from service-related disabilities, mental health conditions, chronic unemployment, and homelessness, you can easily lend a helping hand to them by donating any type of vehicle to us at Veteran Car Donations. We will use your donation to improve the living conditions of the suffering veterans in your local area.
We'll place your auto donation up for auction, with the proceeds going directly to our veteran-focused charity partners. These IRS-certified 501(c)(3) nonprofit organizations These nonprofits use the funding to provide deserving veterans and their families with free quality health care, financial aid, housing assistance, employment opportunities, family support, educational scholarships, psychotherapy services, and many other benefits.
You will also benefit from your charitable contribution since we'll quickly haul your car away at a date, time, and place of your preference at absolutely no cost to you!
You'll also get to enjoy our quick and convenient donation process where you don't have to do any paperwork. On top of that, your charitable contribution will entitle you to receive the maximum tax deduction in the next tax season.
However, those material perks may pale in comparison to the greatest reward you'll get when you donate a vehicle to us — the priceless feeling of joy and satisfaction for doing something that can help transform the lives of the disadvantaged and neglected heroes in your community.
We accept nearly all types of vehicles, and we're not picky when it comes to their age or condition. Moreover, we can collect your vehicle wherever it is located in the country since we operate in all 50 states.
If you have any questions or concerns, feel free to call us at our toll-free hotline 877-594-5822 or you may write to us here. Check out our FAQs page for more information on our donation program.
Show Your Appreciation to Our Heroes Today!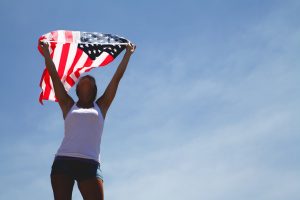 Your vehicle donation can help turn around the lives of the veterans in your community who are grappling with serious life challenges. Let them know how much you truly appreciate their service with this simple act of charity. Call Veteran Car Donations at 877-594-5822 or fill out our online donation form now!