March 26, 2020
MLB Opening Day's Here! Here are Cool Facts You Must Know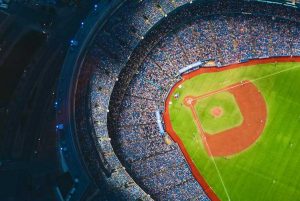 Baseball fans across the country must have already marked March 26th on their calendars with a big red circle. It's one of the most important dates of the year – well, for them, at least. It's Major League Baseball Opening Day!
This year, all 30 teams will take turns to shine on the field. You might have noticed that the season will be kicking off earlier than usual. Whether you're rooting for the Cardinals, or you've always been a Cubs supporter right from the start, this day is definitely for you!
Check out these quick facts about MLB. Feel free to use them to impress your fellow baseball fans.
William Taft was the first president to throw out a pitch.
Our 27th president showed that he was an avid fan of the sport when he made the ceremonial pitch on April 14, 1910, in Washington D.C.
Jackie Robinson became the first African-American member of the Major League club.
He made his debut during the 1947 Opening Day, scoring a run that earned him the National League Rookie of the Year award. Forty years later, the title was renamed the Jackie Robinson Award to honor his memory.
Opening Day serves as a symbol of rebirth for baseball fanatics.
According to Thomas Boswell, author of the best-selling book, Why Time Begins on Opening Day, people see the event as an opportunity to forget the past season. This is because all 30 major league clubs start with 0-0 records.
The New York Giants forfeited a game in 1907.
Why? Unimpressed fans of the Philadelphia Phillies threw snowballs at the players, and there was no police force yet to maintain order.
The St. Louis Cardinals were the first team to open their season with a night game.
The event took place in 1950, with the Cardinals winning against the Pittsburgh Pirates.
Greg Washburn is the only pitcher to pitch two openers in the same year.
California Angels pitcher Washburn made history in 1968 when he pitched two MLB Opening Day games in the same year – first for the California League's San Jose Bees and next for the Midwest League's Quad City Angels. Even more impressive was the fact that he won both openers.
White House asked to declare MLB Opening Day a national holiday in 2014.
Thanks to Ozzie Smith and Budweiser, a petition signed by 100,000 supporters in 2014 asked President Obama to make the MLB opening day a U.S. holiday. It was not granted since the U.S. Congress is the body that establishes federal holidays.
Participate in Our Life-Saving Mission Today!
Before you place your bets and cheer for your favorite team, how about doing something huge on MLB opening day? Like maybe get rid of an old and unwanted clunker by donating it to us at Veteran Car Donations for the benefit of our needy veterans? By teaming up with us, you can make a massive impact on the lives of our nation's heroes.
Once we gain possession of your vehicle, we'll place it up for auction and use the generated funds to support the programs of our IRS-approved 501(c)3 nonprofit partners. Their programs enable deserving veterans and their families to receive financial assistance, free medical treatment, employment opportunities, family support, and other life-changing benefits.
As your reward, your charitable contribution will entitle you to receive a top tax deduction. We'll also provide you with our free towing service, and you can get this wherever you live in the country since we have vehicle donation programs in all 50 states.
We accept nearly all types of vehicles regardless of their age or condition. For more information on our donation process, tax deductions, or any other donation details, you may visit our FAQs page. If you have any inquiries or clarifications, feel free to send us a message here or talk to one of our donation specialists at 877-594-5822. 
Let's Start Transforming Lives Now!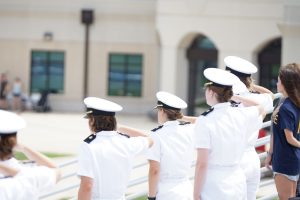 Are you ready to help us transform lives with your no-longer-needed automobile? Call us at 977-594-5822 or fill out our online donation form to make your donation now!