January 10, 2021
New Year, New Opportunities — the Sky's the Limit!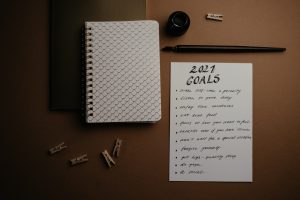 Every year, people make goals or New Year's resolutions to spark positive changes in their lives. A New Year means a clean slate, which also means another chance to make things right, be better, and move on from past mistakes. It's a fresh start and another set of 365 days brimming with opportunities to fulfill your dreams as well as achieve the version of yourself you've always wanted to be.
Your New Year goals can be anything you want them to be. Do you want to be healthier? Complete a marathon? Start a business? The sky's the limit! The only thing you need to take note of when making your New Year goals is that they should have positive effects on your life. You wouldn't want to make a goal that would only make things worse, would you?
If you don't have clear ideas yet on what goals to seek for the New Year, here are 3 of the most common ones that people usually make to help you get started.
Exercise more to lose weight and look fit.
Everyone has a desired level of fitness that they want to achieve. They either do it for health-related reasons or purely aesthetic ones. Whatever the case, it's a common goal that people set every New Year. It's a goal that says goodbye to their old self and welcomes their version 2.0 through exercise!
Save more money or spend less.
Dealing with finances can be intimidating (or even scary) for some people. That is why being more responsible with money matters is generally included in the top 10 or even top 5 of common goals for the upcoming year. There's nothing wrong with treating yourself to a shopping spree or two, but it isn't healthy for you or your bank account to do it with every single paycheck.
Do more traveling.
Some people have an inner travel bug that they want to let out. Sometimes, however, they tend to make excuses or are always too busy to find the time for travel. Traveling lets you grow and experience a lot more in life, which is why people want to do it if they get the chance.
Start the New Year Right by Reaching Out to Needy Vets
Are you still thinking of a goal to pursue in the New Year? Why not make it your goal to help uplift the lives of our country's struggling veterans? Many of them are suffering from disabilities and illnesses, including mental health issues, as well as unemployment and homelessness due to lack of support.
You can help turn around their lives by simply donating a vehicle you no longer need to us at Veteran Car Donations.  We'll auction off your donated vehicle and use the proceeds to help fund the life-changing programs of our veteran-focused charity partners.
These IRS-approved 501(c)(3) nonprofits provide deserving veterans with quality healthcare, financial aid, housing assistance, employment opportunities, family support, educational scholarships, psychotherapy services, and many other benefits.
We won't leave you empty-handed after making your donation. We'll provide you with valuable rewards such as the free towing of your unwanted vehicle wherever you had it parked or stored anywhere in the country. Your gift will also entitle you to receive a maximized tax deduction in the next tax season.
However, the best reward you'll get is not a material thing. It's the priceless feeling of joy and satisfaction, knowing that your donation will be used to give our disadvantaged veterans the decent and dignified life that they fully deserve.
You can donate almost any type of vehicle without much regard as to its condition. Trust us, we're not picky!
To get an idea of our quick and easy donation process, check out our FAQs page. If you have any questions or concerns, call us at 877-594-5822 or send us a message here.
Our Hurting Heroes Need You!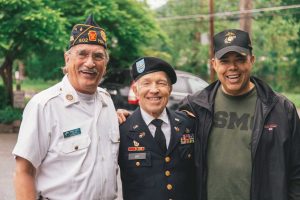 Show our nation's neglected heroes that they haven't been forgotten by their fellow Americans. Your car donation will help transform their lives. Call Veteran Car Donations at 877-594-5822 or fill out our online donation form now!