November 17, 2020
7 Most Common Post-Military Jobs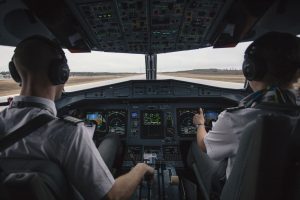 As soon as members of our armed forces return home for good from service, many of them start working on their resumes and cover letters, hoping to land stable and decent jobs that can support their needs and those of their families.
The good news is that there are many good jobs where military skills can come in handy. Take a look at them below.
Law enforcement
With their years of experience in the military and devotion to protect people's lives, it makes sense for many of our veterans to apply for positions in the police force. Not surprisingly, getting in the field is not a problem for them.  
Registered nurse
Anyone who has worked as a military nurse can qualify as a registered nurse in hospitals and clinics. A former military nurse will perform the same duties of taking care of patients and assisting doctors when they get hired as registered nurses in either private or public hospitals.
Human resources manager
HR managers who were in the military can perform similar functions in the corporate setting. If they dealt with frustrated and distressed military patients while in service, they'd do the same to civilian patients in hospitals. What's more, they're already familiar with the processes and systems of hiring, benefits, pay, and compensation.
Pilot
Whether it's flying corporate jets or working for a major airline, most former military pilots continue to make a living out of their passion for flying. If they were able to fly with ease during their time in the service when they had to worry about getting fired upon while in mid-flight, imagine how easy it would be for them to do the same as civilian pilots when they no longer have to worry about enemy gunfire.
Intelligence analyst
Thanks to their extensive training in surveillance and information gathering about enemy activity, not to mention their ability to work well under pressure, many veterans have been hired as intelligence analysts by private companies.
IT program manager
It's a given that all areas in the military — logistics, communications, intelligence, and combat — rely heavily on technology to get the job done. Veterans who have developed a strong fondness for technology often end up with rewarding careers as IT program managers.
Construction project manager
Military members are no stranger to constructing infrastructures such as roads and bridges. Along with their leadership and organizational skills, they can ably perform as construction project managers.
Help Our Disadvantaged Vets Get Decent Jobs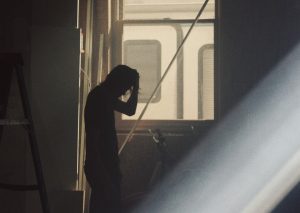 Unemployment is one of the most common issues newly discharged soldiers face. Although the rate has dropped over the years, thousands of our former troops are still struggling to land decent jobs.
If you have an old vehicle that you no longer need, you can use this to provide meaningful assistance to the struggling veterans in your community. All you have to do is to donate that vehicle to us at Veteran Car Donations. We will auction off your vehicle and transfer the proceeds to our charity partners. These IRS-certified 501(c)3 nonprofits use the funding they get from us to sustain and expand their delivery of services. These include giving employment opportunities, quality health care, housing assistance, financial aid, and family benefits to deserving veterans and their families.
You will also benefit from your charitable contribution since you'll get to enjoy our free pick-up and towing service wherever you're located in the country. Your donation will also entitle you to receive a top tax deduction in the next tax season.
We accept almost all types of vehicles, regardless of their age or condition.
If you're interested to learn more about our vehicle donation program, feel free to visit our FAQs page. If you have any concerns or questions for us, reach us at 877-594-5822. You may also send us a message online and we will get in touch with you as soon as we can.
Turn Your Clunker into a Life-Changer Today!
Turn your extra vehicle into a powerful tool that can help provide for the needs of the destitute veterans and their families in your community. Call us at 877-594-5822 or fill out our online donation form now!