February 16, 2021
What's Your Cup of Tea?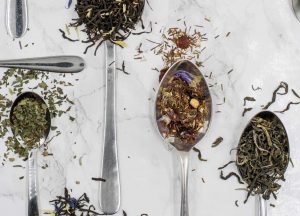 Next to water, tea ranks as the world's second most popular drink. With its countless health benefits and hundreds of flavors available, it doesn't come as a surprise that many people just couldn't get enough of it. Tea can also be served any time — whether it's the first drink you take to start your day or as a nightcap for a relaxing sleep. 
Tea has been a celebrated beverage in all parts of the globe for centuries. Do you know which types have won the hearts of tea lovers? Allow us to share with you the eight most popular teas around the world:
Chai
If you're into spicy flavors, you might give chai a try. What makes this Indian tea unique is that it's a blend of milk, spices, and sweeteners.
While chai normally uses the Indian teas Darjeeling and Assam as a base, it can be prepared with black, green, or oolong tea. Spices vary depending on one's preference, though the most frequently used are cardamom, peppercorns, cinnamon, and ginger. As for sweeteners, you can choose either honey or sugar. This tea will give you a truly soothing experience.
You can find chai in almost all cafes and stores. Not only does it gives a delicate taste, but a single cup of it can also bring you a healthy dose of minerals and antioxidants. Be sure that you try both the traditional brew and iced chai latte to know what the fuss is all about. 
English Breakfast
The Brits sure do love their tea, with 84% of them consuming at least one cup every day. And what's their top choice, you ask? English breakfast tea!
This traditional tea is an infusion of Ceylon, Kenyan, and Assam tea. It usually goes well with milk and sugar, and, as its name implies, a delicious English breakfast. Having a bright, robust, and full-bodied flavor, this tea is certainly a drink to help you get through the day.
Chamomile
Chamomile tea is one of the most well-known herbal drinks in the world. The aromatic herb offers several health benefits, such as boosting your immunity, lowering blood sugar, and even preventing cancer. Chamomile has been used as a traditional remedy for thousands of years already, with the Romans using it both as a beverage and incense.
People often find themselves feeling relaxed and light after finishing a cup of chamomile tea. This is because the herb contains elements that help fight stress and depression. It also acts as a natural sedative, making it an ideal remedy for those who have sleeping problems.
Whether you're feeling upset, having a headache, or you're simply in the mood for a caffeine-free beverage, a warm chamomile cup is just what you need. You can even mix it with a variety of spicy or fruity flavors if you prefer.
Jasmine
Traditionally made with green tea, jasmine is the most popular tea in China. Its relaxing aroma, subtle yet sweet taste and its soothing effects have made it a favorite among tea drinkers. This floral tea can also use black, white, or oolong leaves as a base.
Another great reason why a lot of people love jasmine tea is that it's loaded with antioxidants that protect you from infectious diseases, it enhances your brain function and helps you to lose weight. You can choose to buy loose leaves, pearls, or tea bags. 
Oolong
This is a common tea around the world and a staple in many Asian countries like China and Taiwan. Its flavors can range from fruity and earthy to bold and creamy.   
As with other types of tea, oolong comes with numerous health benefits, thanks to its antioxidants, minerals, amino acids, and vitamins. It can also be used as a mood booster and a weight loss aid, giving you all the more reason to drink at least one cup of it every day.
Sencha
Sencha is a type of green tea made in Japan. Locals consider it as the most popular tea in their country. Because its leaves are steamed to avoid oxidation, the tea has a golden-green color. It also gives an aftertaste, usually fruity or nutty.
Black tea
A great alternative to coffee is black tea. Made from a shrub called Camellia Sinesis, this tea has a stronger flavor compared to most types. It is often used as the base for scented teas such as Earl Grey, chai, or English breakfast. 
Drinking black tea regularly has been found to reduce one's risk of developing osteoporosis, diabetes, Parkinson's disease, stroke, and heart disease. For its effects to fully take place, health experts suggest consuming the beverage without any additives like sugar or milk.
Green tea
Last but not least is none other than the ever famous green tea. Among the five true teas, it has the highest amount of catechins, which are compounds known to lower the risk of cancer, high blood pressure, and diabetes. Like black tea, it also comes from Camellia Sinesis. It can be infused with many other tea flavors.
Care to Make a Vehicle Donation to Us?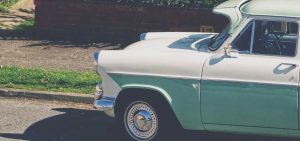 Tired of keeping an old and washed-up car on your property? How about getting rid of it for a worthy cause? Donate it to us at Veteran Car Donations! When you do so, you'll help transform the lives of the suffering vets in your community. Trust us, it's a decision you won't regret.
It's a sad reality that many of our veterans face various challenges. Many of them struggle to find jobs, while others are living with service-connected disabilities and mental health disorders. Having no means of financial support, some of our vets have become homeless and are forced to beg for alms on the street.
The good news is that you can help turn their lives around through a simple act of charity. All you have to do is to donate your unwanted car to us.
Once you do that, we'll sell your gift and use the proceeds to support the veteran-focused programs of our nonprofit partners. These nonprofits use the funding they get from us to provide their beneficiaries with free quality health care, financial aid, housing assistance, employment opportunities, family support, educational scholarships, psychotherapy services, and many other benefits.
In exchange for your vehicle donation, we'll send you by mail the 100% tax-deductible sales receipt of your sold vehicle several days after we auction it off. With this receipt, you can claim your top tax deduction in the next tax season.
We'll also handle all the necessary paperwork on your behalf, leaving you with nothing to work on. As for towing, you can count on us to haul your car away, and you wouldn't have to spend a single penny for it.
You can donate almost any type of vehicle regardless of its condition. You can do so anywhere in the country since our vehicle donation program covers all 50 states.
To learn more about our car donation program, feel free to visit our FAQs page. If you have any questions or concerns, reach us here or give us a call at our toll-free hotline 877-594-5822.
Do Something Extraordinary Today!
It only takes a couple of minutes to transform the lives of needy vets in your area. Call us at 877-594-5822 or fill out our online form to get started with your car donation now!