May 8, 2022
Reach Out to Military Moms You Know!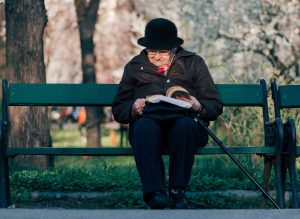 While being a mom is undoubtedly a blessing, the role can get difficult at times. The difficulty is multiplied when a mother allows her teen child to join the military. Sure, she may be extremely proud of the person her child has become. At the same time, however, she fears for the safety of her child, who may eventually face danger when deployed overseas.
Imagine sacrificing your peace of mind just so your child can pursue their dreams of serving our nation. Like their children, military moms also deserve to be regarded as heroes.
Did you spare some thoughts for our military moms when we celebrated Mother's Day last May 8th? The event has already passed, but you can still let them know how much you appreciate them for allowing their brave children to become defenders of our nation.
To help you reach out to the military moms in your area, Veteran Car Donations shares some gift ideas for them:
Air Force Mom Mug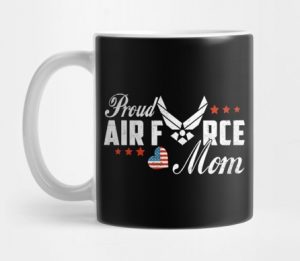 Whether the military mom is having her morning coffee or a decaf before hitting the gym, or getting a pick-me-up at the office, this 11 oz Air Force Mom mug can be her go-to. With it, she can sport her pride while getting her daily caffeine fix. The mug's premium ceramic design will never fade, and it's safe for both dishwasher and microwave use. Order your mug here.
Army Mom Laser Engraved Bracelet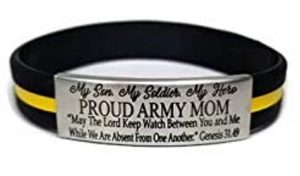 Army moms would probably wear this handmade bracelet proudly everywhere they go. Featuring a durable silicone wristband and available in four styles and three sizes, it has a touching caption that reads "Proud Army Mom: May the Lord keep watch between you and me while we're absent from one another." It's a gift any army mother would want. Order your bracelet here.
Rustic Marine Flag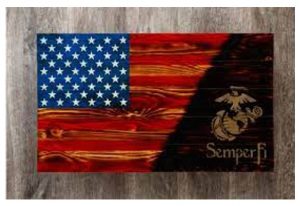 This rustic flag represents how the U.S. Marines have always been among the military units that comprise the backbone of our country. Every marine mom would love to hang this flag in her home to remind herself of the honor her child brings not just to their family but to the entire nation as well. Order your flag here.
Navy Support Candle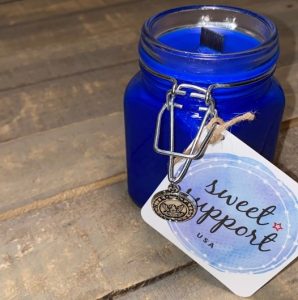 Navy moms would love to have this Navy Support candle in their homes. This light sea breeze-scented candle features a beautiful square glass jar with a wooden wick and locking lid to keep it secure. It also comes with a U.S. Navy logo charm to let everyone know that the bearer is the proud momma of a Navy member. Order your candle here.
Support Our Struggling Veterans As Well
As you send gifts to the military moms you know, how about reaching out as well to the needy veterans in your community, particularly those who are grappling with tough challenges in life? We're talking about our former service members who are homeless due to extreme poverty, those who can't find decent jobs despite their best efforts, and those who are suffering from disabilities and serious illnesses, including mental health conditions.
One simple way to help them is by donating any vehicle you no longer need to us at Veteran Car Donations. We'll use your donation to improve the living conditions of the suffering veterans together with their families in your area.
We serve as the online vehicle donation platform of IRS-certified 501(c)(3) nonprofit organizations that are fully committed to serving our nation's disadvantaged and underserved veterans. We sell vehicles donated to us and use the proceeds to help fund the vital life improvement programs of these nonprofits.
They provide deserving veterans with free quality health care, financial aid, housing assistance, employment opportunities, family support, educational scholarships, psychotherapy services, and many other benefits.
As a donor, you get to enjoy valuable perks, one of which is getting entitled to receive the maximum tax deduction in the next tax season. You also don't need to pay for our pickup and towing service. We offer them for free to our donors in all parts of the United States.
Above all, you'll have the ultimate pleasure and satisfaction of doing something extraordinary that can help uplift the lives of our nation's heroes.
We take almost all types of vehicles, regardless of their age or condition. Apart from standard cars, we accept RVs, motorcycles, mopeds, boats, jet skis, golf carts, snowmobiles, company trucks, and many others. They don't even have to be in good condition.
For more information on our vehicle donation program, visit our FAQs page. Should you have any inquiries or concerns, feel free to call us anytime through our toll-free hotline at 877-594-5822 or write to us here.
Touch the Hearts of Our Heroes Today!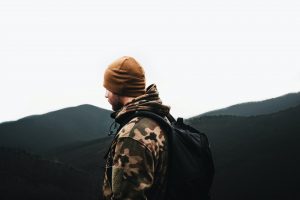 Our veterans willingly put their lives on the line so we can continue living ours peacefully. Now, it's our turn to help provide them with the decent and dignified life they deserve. It only takes a simple vehicle donation to help make that happen. Call Veteran Car Donations at 877-594-5822 or fill out our secure online donation form now!