May 9, 2021
Meaningful Ways to Celebrate the Holiday on May 9th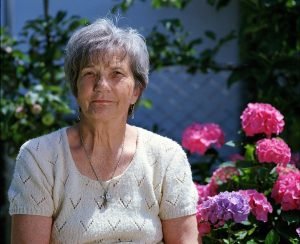 Mother's Day is a global event honoring the crucial roles played by mothers in building families and societies. Here in the United States, as in most countries, the holiday is celebrated every second Sunday of May, which is May 9th this year.
Mother's Day was first celebrated in the country in 1907, when Anna Jarvis held a memorial for her mother, Ann Reeves Jarvis, at St Andrew's Methodist Church in Grafton, West Virginia. Ann Reeves Jarvis was a peace activist who cared for wounded soldiers on both sides of the American Civil War.
Anna Jarvis continued her mother's legacy to provide comfort for mothers whose sons died during the Civil War. The original idea was to hold a Mothers' Friendship Day but it was not until 1910 when Mothers' Day was adopted as an official holiday in Virginia. 
After several states followed suit, the U.S. Congress passed a resolution in 1914 to make the second Sunday in May Mothers' Day. The holiday was proclaimed by President Woodrow Wilson a day after its enabling law was passed by Congress. 
Ways to Make Your Mom Feel Special on Mother's Day 
A bouquet and breakfast in bed for their moms seem like a constant for most families on Mother's Day as a way to make mothers feel special on their special day. However, if you want to go for something unique for your mom or your wife, check out these meaningful ways of celebrating the holiday on May 9th.
Give your mom a day off.
Do something special for your mom on Mother's Day. Load the laundry and do the cooking. Team up with your siblings in cleaning up the house. Treat your mom like a queen and give her a massage. Make her some delicious coffee and let her rest and relax as you take care of everything. 
Spend the day together.
Time may be scarce because of school and work, but make it a point to spend some quality with your dear mom on her special day. Catch up on what's been happening in each other's lives and make an active effort to listen and get to know her likes and dislikes. You might be surprised to find many things in common between the two of you.
Give her a simple surprise.
Your gift does not have to be expensive for your mom to like it. It could be as simple as a handmade card, a coupon for a neck rub, or a cup of coffee. Your mom will surely appreciate it, especially if you put your heart and mind into your gift. 
On Mother's Day, Show Compassion to Our Suffering Vets
Mothers are known for being caring and loving to their families. They do not only manage the household but play an important role in raising their kids and supporting their husbands through good and bad times. 
On Mother's Day, emulate their example by showing kindness and compassion to the struggling veterans and their families in your community. These vets once stood in the front lines in the country's battle against external threats but are now facing tough challenges as civilians. They're suffering from homelessness, chronic unemployment, disabilities, and illnesses, including mental health disorders.
It is not yet too late for them to live the decent and dignified life that they aspire and deserve. You can serve as the beacon of hope that they need
All you have to do is contact us at Veteran Car Donations and turn over to us any old vehicle that you no longer need. We'll sell your donated vehicle through an auction and use the proceeds to support the critical programs and services that our charity partners deliver to their veteran beneficiaries.
These nonprofits provide deserving veterans and their families with quality health care, financial aid, housing assistance, employment opportunities, family support, educational scholarships, psychotherapy services, and many other benefits.
To thank you for your generosity, we will make sure that you are amply rewarded for your charitable contribution. We will take care of towing your unwanted vehicle at no cost to you. We can collect your donation wherever you're located in the country since we operate in all 50 states.
Because we are in partnership with IRS-certified 501(c)(3) nonprofit organizations, your donation will entitle you to receive the maximum tax deduction in the next tax season.
We accept nearly all types of vehicles — even those that are no longer in good condition.
Check out our FAQs page if you want to know more about Veteran Car Donations. For inquiries, you can call us anytime at 877-594-5822 or send us a message online.
Reach Out to Our Hurting Heroes Today!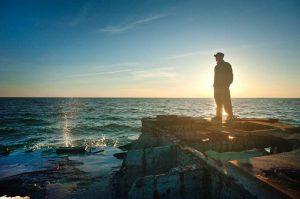 Your vehicle donation will surely go a long way in improving the living conditions of our hurting heroes in your community. Call Veteran Car Donations at 877-594-5822 or fill out our online donation form to get started with your car donation now!