April 30, 2022
Help Find Homes for Rescued Dogs and Cats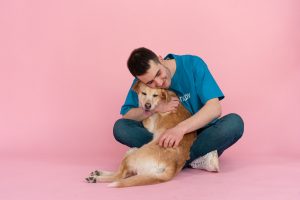 About 6.3 million companion animals go into animal shelters in the United States every year, according to the American Society for the Prevention of Cruelty to Animals (ASPCA). Of those animals, about 3.1 million are dogs while 3.2 million are cats.
Sadly, many other cats and dogs can no longer be accommodated in these shelters and are out there on the streets. They don't have access to food, water, medicine, and shelter. Many of these abandoned animals have never known how it feels to have someone love or care for them.
Each year on April 30th, the nation celebrates National Adopt a Shelter Pet Day to raise awareness about companion dogs and cats stuck in the shelter system. On this day, we're encouraged to visit the shelters and pick pets to bring to our homes for adoption.
When you adopt a shelter pet, you'll enable a companion dog or cat to finally find a place to call home. You'll also be helping your community shelter free up space to house other rescued animals on our streets.
The Good Deeds You Can Do on National Adopt a Shelter Pet Day
Aside from adopting a shelter pet, you can celebrate National Adopt a Shelter Pet Day in four other meaningful ways.
Volunteer.
Check your local area for any animal-focused nonprofit organizations or pet shelters in need of an extra pair of hands to help them out. Volunteer your services in taking care of the animals.
Promote shelter pet adoption on social media.
Use social media to encourage people to adopt shelter pets, telling them how having such animal companions can bring joy into their lives.
Encourage your friends and family to adopt shelter pets instead of buying from retailers.
If you have friends or family members looking for pets, encourage them to adopt instead of buying companion dogs or cats from pet retailers.
Donate.
Consider donating dog or cat food and other useful items for animals to your community's pet shelters.
Build a Better Future For the Suffering Veterans In Your Area
It's heartbreaking to see animals in shelters looking forlorn after they've been forsaken by their owners. It's even more heartbreaking to see veterans living miserable lives. If you feel compassion for animals in shelters, how much more for those suffering veterans in your local community?
You can give these former U.S. service members a chance to build a bright future for themselves by simply donating any vehicle you can spare to us at Veteran Car Donations.
We'll sell your donated vehicle through an auction and use the proceeds to support the life improvement programs for veterans of our charity partners. Like us, these IRS-approved 501(c)(3) nonprofits are dedicated to helping veterans who are homeless, those who are unable to find decent jobs, and those who are suffering from disabilities and serious illnesses, including mental health conditions.
With your donation, our charity partners will be able to provide more needy veterans in your area with free medical care, psychotherapy services, financial aid, housing assistance, family support, educational scholarships, employment opportunities, and many other benefits.
In return, you'll enjoy the privilege of receiving our free pickup and towing service wherever you are in the country. Your charitable contribution will also entitle you to claim the highest possible tax deduction in the next tax season.
However, these material rewards may pale in comparison to the immense satisfaction you'll experience, knowing that you'll be helping our heroes who risked their lives and made huge sacrifices to protect our nation's security and secure our freedoms.
Nearly all types of vehicle donations are acceptable to us, including those that are no longer in their best working condition.
To get to know our quick and easy donation process and other salient details about Veteran Car Donations, check out our FAQs page. If you have any questions or concerns, don't hesitate to call us through our 24/7 toll-free hotline at 877-594-5822 or write to us here.
Help Our Hurting Heroes Today!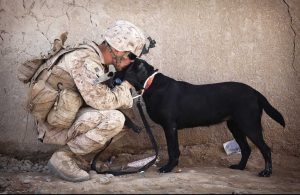 Your car donation can impact the lives of the forlorn and suffering heroes residing in your local area. All you have to do is hand over that vehicle to Veteran Car Donations. Call us at 877-594-5822 or fill out our secure online donation form now!