February 3, 2021
This February, Celebrate the Contributions to History of African Americans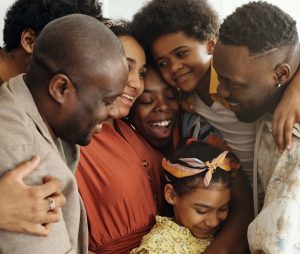 Celebrated in February, National African American History Month (more popularly known as Black History Month) is a time when we celebrate the contributions that African Americans have made to our nation's history in their struggles for freedom and equality.
The month-long event began as "Negro History Week" on the initiative taken by noted historian Dr. Carter G. Woodson in February 1926. Woodson selected the week in February that included the birthdays of Abraham Lincoln and Frederick Douglass, two key figures in the history of African Americans.
In 1986, the event became a month-long celebration in recognition and appreciation of black American history when Congress passed a law designating February as "National Black (Afro-American) History Month."
Every year, African American History Month has a theme designated by the nation's president. For 2020, the month's theme was "African Americans and the Vote." For 2021, the theme is "The Black Family: Representation, Identity, and Diversity."
In celebration of African History Month, check out these 5 famous African Americans.
Martin Luther King, Jr.
King was a religious leader and social activist who led the civil rights movement in the United States from the mid-1950s until his assassination in 1968. He is credited for helping end the legal segregation of African Americans. He also pushed for full equality of African Americans in all aspects of American life. He likewise promoted nonviolent tactics to achieve civil rights and led several peaceful protests, including the March on Washington in 1963 where he delivered his famous "I Have A Dream" speech. He was awarded the Nobel Peace Prize in 1964.
Rosa Parks
Parks is known as "the Mother of the Civil Rights Movement" and "the First Lady of Civil Rights." She led the Montgomery bus boycott after refusing to give up her seat to a white man. When she was arrested on December 1, 1955, African Americans in Montgomery protested and refused to ride city buses as long as racial segregation or seating was still there.
Barack Obama
The 44th president of the United States (2009-2017), Obama is a member of the Democratic Party and the first-ever African American to become the president of the United States.
Muhammad Ali
Regarded as one of the greatest boxing athletes of all time, Ali is also a philanthropist and social activist. He became a gold medalist in the 1960 Olympics and became the world heavyweight boxing champion in 1964.
Oprah Winfrey
Winfrey is the first African American woman to own her own production company. As of September 2020, her total net worth was estimated to be around $2.5 billion. She's also an award-winning author, actress, producer, host, and philanthropist.
Create a Brighter Tomorrow for Our Veterans
The celebration of National African American History Month in February has always been focused on equality for all Americans regardless of skin color. That's why it's only fitting to give due attention to our veterans, many of whom have not been fortunate to live the good life that many other Americans have been enjoying. This despite the sacrifices they've done to serve our country by defending our freedoms and protecting our nation's security.
We have veterans who have been abandoned by their families and left homeless, forced to beg for food and a little money from passersby. We also have veterans who are suffering from service-connected disabilities and illnesses, including untreated mental health conditions. We likewise have many veterans who can't find jobs to support themselves and their families no matter how hard they try.
If you have an unwanted car, that's all that you need to help the suffering veterans in your local area. All you got to do is turn over that vehicle to us at Veteran Car Donations. We'll put your vehicle up for auction, with the proceeds going to our veteran-focused nonprofit partners. These IRS-certified 501(c)(3) nonprofit organizations use the funding that we give them to provide their veteran beneficiaries with quality healthcare, financial aid, housing assistance, employment opportunities, mentoring, family support, educational scholarships, psychotherapy services, and many other benefits.
The good thing about donating to us is that you'll get amply rewarded for your charitable act. Not only will you get our free pickup and towing service, but you'll also qualify to receive a top tax deduction in the next tax season. 
However, the best reward you'll get is the immense feeling of satisfaction, knowing that your gift will help improve the living conditions of the struggling veterans in your community.
Our donation process is easy and simple. All you need to do is get in contact with us.
Donating a sedan, truck, or maybe a motorcycle? We'll likely take your donation no matter what type of vehicle it is! We accept almost all vehicle types at Veteran Car Donations. These include non-working vehicles.
We can collect your donation anywhere you are in the United States — be it in a major city, suburb, or small town. It's because our donation program covers all 50 states.
You can check out our FAQs page to get to know our quick and convenient donation process and other details. If you have questions and concerns, feel free to call us at 877-594-5822 or leave us a message here.
Time to Give Back to our Hurting Heroes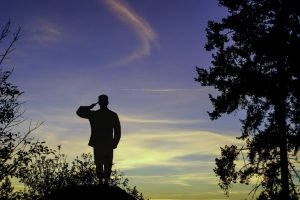 Our veterans have given so much in service to our country; it's only right that we give back as we celebrate National African American History Month this February. Your car donation can help transform the lives of our hurting heroes. Call Veteran Car Donations at 877-594-5822 or fill out our online donation form now!