March 3, 2021
3 Best Ways to Celebrate the Event on March 3rd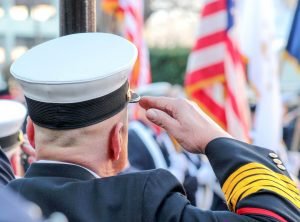 "The Star-Spangled Banner" is one of the most recognized national anthems in the world. It is a symbol of our national pride and unity.
That is why we celebrate March 3rd every year as National Anthem Day as we look back at the journey that led to the creation of this meaningful, inspiring, and patriotic anthem.
Here are 6 fascinating facts about the American national anthem:
It was written by Francis Scott Key, an American lawyer who witnessed the 1812 British attack on Fort McHenry during the Battle for Baltimore where U.S. troops emerged as the victors. The song was originally entitled "The Defense of Fort McHenry."
Several versions of "The Star-Spangled Banner" came out after Key's original version. This issue was settled when President Woodrow Wilson directed the Bureau of Education to come up with a standardized version.
The national anthem was first performed at a sporting event during a Brooklyn baseball game in 1862. It was also performed during the World Series in Boston in 1903.
President Herbert Hoover declared "The Star-Spangled Banner" as the national anthem of the U.S. on March 3rd, 1931. That is why we celebrate National Anthem Day on March 3rd.
The original version of the song had four verses but a fifth section was added to address the Union cause during the Civil War.
The original melody of the song was inspired by an English song called "To Anacreon in Heav'n."
How You Can Best Celebrate National Anthem Day
Want to get a better feel of National Anthem Day this March 3rd? Here are 3 ways to do it.
Understand the lyrics.
Take a look at the words of "The Star-Spangled Banner" and research the anthem's history. By understanding its meaning, you may find a new appreciation of the song that touches the hearts of all Americans.
Follow the anthem's footsteps.
Pay a visit to The Star-Spangled Banner National Historic Trail that connects historical sites across Virginia, Maryland, and the District of Columbia. This 560-mile trail will take you through the key events that led to the Battle of Baltimore, which served as the inspiration for the national anthem. 
Display our flag.
Show your patriotism and display an American flag in your home. Share your images on social media and use hashtags to promote #NationalAnthemDay to encourage your fellow Americans to commemorate the occasion wherever they are. 
How You Can Pay Homage to Our Ultimate Patriots 
Our celebration of National Anthem Day this March 3rd should inevitably remind us of the valor and patriotism of our veterans. They can be considered as our nation's ultimate patriots for dedicating the best years of their lives to protecting the lives and liberty of their fellow Americans. 
Sadly, for many of our vets, life after service is far from being a bed of roses. We can find thousands of them homeless in city streets on any given night. Many others are reeling from unemployment, service-connected disabilities, and illnesses, including mental health disorders.
You have a chance to support them if you team up with us at Veteran Car Donations. 
Together with like-minded nonprofits, we're on a mission to provide our nation's heroes the decent and worthwhile life that they deserve. We collect vehicle donations and sell them at top auction houses, after which we distribute the proceeds to our charity partners. In turn, these nonprofit organizations use the money to provide deserving veterans and their families with financial assistance, free medical treatment, employment opportunities, family support, and other essential services.
While your charitable contribution will provide needy veterans and their families with the assistance they badly need, you, too, will get amply rewarded for your charitable contribution. You'll benefit from our free pickup and towing service. Plus, you get to enjoy the maximum tax deduction for your donation since our charity partners are all IRS-certified 501(c)(3) nonprofits.
Above all, you'll have the ultimate pleasure and satisfaction of doing something extraordinary that can help uplift the lives of our nation's heroes.
We accept almost all types of vehicles, regardless of their age or condition. We can collect your donation wherever you are in the country since we operate in all 50 states.
If you're interested to learn more about our vehicle donation program, feel free to visit our FAQs page. If you have any questions for us, reach us at 877-594-5822. You may also send us a message here. We will get in touch with you as soon as we receive your message.
Reach Out to Our Vets Today!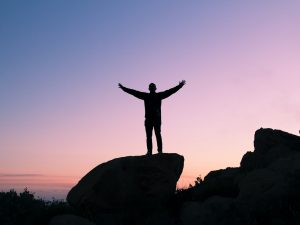 Celebrate National Anthem Day on March 3rd by getting rid of your old clunker and making a difference in the lives of veterans in need at the same time. Call Veteran Car Donations at 877-594-5822 or fill out our online donation form now!