April 29, 2022
Celebrate the Many Wonderful Benefits We Get from Trees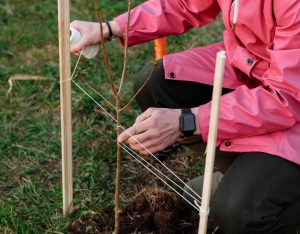 National Arbor Day is a holiday observed throughout the United States that seeks to raise awareness of the importance and ecological value of trees to our planet. The holiday is observed on the last Friday of April, which is April 29th this year.
On this day, we are encouraged to plant and nurture trees all around us. We're reminded that trees provide us oxygen, homes for wildlife, as well as protection from soil erosion. Trees are a renewable resource, providing us with essential materials for building, fuel, and office supplies.
Trees also beautify our environment, provide shade, and improve our quality of life. National Arbor Day celebrates all these wonderful benefits we get from trees.
How National Arbor Day Was Born
The origins of National Arbor Day can be traced back to the early 1870s in Nebraska City. A journalist named Julius Sterling Morton, a staunch environmentalist and an editor of the state's newspaper, advocated strongly for the planting, upkeep, and preservation of trees in the country.
After he became secretary of the Nebraska Territory, he used his platform to spread his message on the need to nurture trees. In 1872, he proposed a dedicated holiday for trees at a meeting of the State Board of Agriculture. His advocacy quickly caught the attention of state leaders, eventually leading to the first Arbor Day celebration in Nebraska in April 1872 when participants planted about 1 million trees.
The tradition quickly spread throughout the country and overseas as well as Japan, Canada, Australia, and some European countries also created their own Arbor Days.
In 1970, President Richard Nixon proclaimed Arbor Day as a national holiday.
How You Can Best Celebrate National Arbor Day
Not sure how you can contribute to the protection of our environment while appreciating the beauty of trees in celebration of National Arbor Day? Veteran Car Donations shares these five simple ideas:
1. Go on a hike.
Going on a hike at a park, trail, or forest can help you appreciate better the beauty of trees and their importance to our environment. If you want a little more excitement, try riding through the trails using a mountain bike.
2. Raise awareness on social media.
Post on social media about the importance of planting and nurturing trees. Help spread information and awareness about this holiday.
3. Volunteer for a tree-planting activity.
Check if any tree-planting activity is scheduled to take place in your local area on National Arbor Day. Volunteer for the event and ask what you can do to get involved.
4. Encourage your friends to plant trees.
Invite your friends to plant trees with you in celebration of the holiday. The activity will not only bring you beautiful memories but also strengthen your bonds with your friends.
5. Plant a tree in your backyard.
Plant a tree in your backyard on National Arbor Day. When the tree grows, it will help provide shade for your home as well as a habitat for birds and other wildlife. This way, you'll contribute to the greening of your community.
Plant Seeds of Hope into the Lives of Our Hurting Veterans
As you plant trees in celebration of National Arbor Day, you can also plant seeds of hope into the lives of the suffering veterans in your local community. You can do this by donating any spare vehicle you have to us at Veteran Car Donations. We'll use your donation to improve the living conditions of our nation's largely forgotten heroes.
Our team will have your vehicle auctioned off, with the proceeds used to fund the vital life improvement programs for veterans of our charity partners. These IRS-certified 501(c)(3) nonprofit organizations are fully committed to serving homeless veterans, those who are unable to find jobs to support themselves and their families, and those who are suffering from service-connected disabilities and serious illnesses, including mental health conditions.
Thanks to the funding we give, our charity partners can provide more deserving veterans with free quality health care, financial aid, housing assistance, employment opportunities, family support, educational scholarships, psychotherapy services, and many other benefits.
As our donor, you get to enjoy valuable perks, one of which is getting entitled to receive the maximum tax deduction in the next tax season. You also don't need to pay for our pickup and towing service. We offer them for free to our donors in all parts of the United States.
Above all, you'll have the ultimate pleasure and satisfaction of doing something extraordinary that can help uplift the lives of our nation's heroes.
We take almost all types of vehicles, regardless of their age or condition. Apart from standard cars, we accept RVs, motorcycles, mopeds, boats, jet skis, golf carts, snowmobiles, company trucks, and many others. They don't even have to be in good condition.
For more information on our vehicle donation program, visit our FAQs page. Should you have any inquiries or concerns, feel free to call us anytime through our toll-free hotline at 877-594-5822 or write to us here.
Answer Their Cries For Help Today!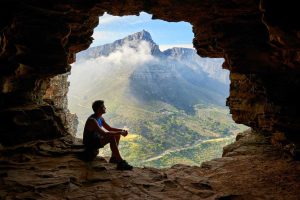 Let's turn your unwanted car into a powerful weapon of hope for the neglected veterans in your local area. Show them that they haven't been forgotten with your vehicle donation. Call Veteran Car Donations at 877-594-5822 or fill out our secure online donation form now!