January 3, 2021
Help Save Lives This January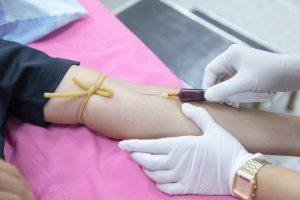 According to the American Red Cross, around 38% of the U.S. population is eligible to donate blood. Unfortunately, however, only about 10% actually does.
Donating your blood is one of the best gifts you can ever give to others. With a single blood donation, you can potentially save up to three lives.
Despite the advancements in science and medical technology, blood and platelets still cannot be manufactured in a lab. The lifesaving blood and platelet supplies that hospitals use came only from donors.
The 5 Benefits of Donating Blood
Taking part in a blood donation drive does not only give you the satisfaction of saving human lives. You also benefit from donating blood in at least five ways:
You get a free blood test.
Since your blood will be tested before it is taken, you'll find out if you have health problems associated with the condition of your blood.
You burn calories.
The blood donation process burns 650 calories.
You reduce your risk of developing heart disease.
Blood donation helps eliminate the excess buildup of iron in your blood.
You reduce your risk of developing cancer.
The reduction of excess iron buildup in your blood will also reduce your chances of developing cancer.
Know your blood type.
You'll know your blood type when you donate your blood. This is important since knowing your blood type may save your life one day when you'll need a blood transfusion.
Blood Donation Especially Needed This Winter
Needless to say, the best way to celebrate National Blood Donor Month this January is to volunteer as a blood donor. This is one of the most generous donations you can give, so don't pass off this chance to save lives.
You can also encourage your close friends and family who are healthy to donate blood.
Your blood donation will especially be needed this winter season, which is often the most difficult time in the year to collect blood. Flu is in season, which writes off a lot of donors. Moreover, prospective blood donors more often face obstacles in going to hospitals due to inclement weather.
Here's Another Meaningful Donation You Can Make
Aside from donating blood this January to celebrate National Blood Donor Month, you can make another meaningful donation that can help uplift the lives of needy people. You don't have to get your blood taken or leave the comfort of your home in making this life-changing donation. All you have to do is contact us at Veteran Car Donations and donate to us any vehicle you no longer need.
When you do this, the destitute veterans in your local area will get an opportunity to turn their lives around. These are our former servicemen and servicewomen who are suffering from service-related disabilities and mental health issues, unemployment, and homelessness.
We serve as the vehicle donation platform of IRS-certified 501(c)(3) nonprofit organizations that are committed to serving our nation's heroes. We sell vehicles donated to us and use the proceeds to help fund the programs and services of these nonprofits. They provide deserving veterans with quality healthcare, financial aid, housing assistance, employment opportunities, family support, educational scholarships, psychotherapy services, and many other benefits.
As a donor, you get to enjoy valuable rewards, one of which is a top tax deduction, which you can claim in the next tax season.
You also don't need to pay for our pickup and towing service. We offer them for free in all parts of the United States.
Above all, you'll have the ultimate pleasure and satisfaction of doing something extraordinary that can help uplift the lives of our nation's heroes.
We take almost all types of vehicles, regardless of their age or condition. Apart from standard cars, we accept RVs, motorcycles, mopeds, boats, jet skis, golf carts, snowmobiles, company trucks, and many others. They don't even have to be in great shape.
For more information on our vehicle donation program, visit our FAQs page. Should you have any inquiries or concerns, you may call us at 877-594-5822 or write to us here.
Give Our Heroes a Fresh Transfusion of Hope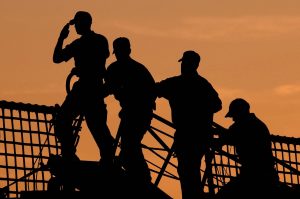 This National Blood Donor Month of January, give a fresh transfusion of hope to the hurting heroes in your community. Your car donation can make a difference in their lives. Call Veteran Car Donations at 877-594-5822 or fill out our online donation form now!