June 1, 2022
Don't Overdo Your Packing!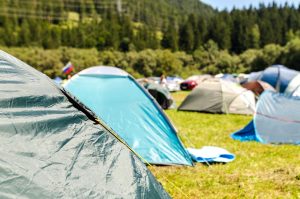 Now that summer is starting to heat up, you're probably looking to escape the hustle and bustle of life by pitching a tent in the wilderness and immersing yourself in the wonders of nature. If you've never gone on a camping trip before, don't be that uninitiated camper who brings ridiculous and unwanted items to the campsite.
Items You Shouldn't Bring to the Campsite
It's easy for first-time campers to get caught up in everything they need to bring. However, if you pack more than the bare necessities, you'll run the risk of breaking or losing things that you shouldn't have brought with you in the first place. In celebration of National Camping Month this June, Veteran Car Donations shares the list of items you shouldn't bring on your next adventure.
Glassware or ceramic items
It's easy for plates, cups, and beer bottles to fall off the table when you're going camping. For this reason, you'd want to opt for canned beer, metal dishes, and enamel-coated or titanium cups. By not bringing along glass or ceramic items, you won't have to worry about cleaning up every last shard of glass off the ground in case you accidentally drop them.
Moreover, cleaning up the shards of glass or ceramic from the ground is virtually impossible. When the next campers walk barefoot or pitch their tents on areas with un-found pieces of glass, the glass might cut their feet or cause damage to their gear.
Scented toiletries
When you're out camping, the last thing you'd want is to attract insects and animals. Since these critters are attracted to all things scented, avoid packing colognes, perfumes, and lotions. Besides, camping stink isn't the same as the funky everyday stink.
If you don't want bears breaking into your tent or mosquitos and bees chasing you all around, it's best to smell like nothing. Just bring a small bottle of unscented soap that doubles as dish and handwashing soap.
High fashion clothes and jewelry
Leave your expensive diamond earrings or designer sweater at home. You wouldn't want to risk losing your fancy jewelry or staining your gorgeous outfit. When considering the clothes to bring with you, opt for hiking leggings or a pair of comfortable yoga pants that are easy to layer.
Do You Have a Soft Spot for Suffering Veterans? Here's How You Can Help Them
Did you know that camping is one of the therapeutic activities engaged in by some of our former service members to ease their depression and other mental health issues?
However, many of our veterans face extreme challenges in life that demand more pressing solutions besides camping. They're those who are grappling with poverty, homelessness, unemployment, disabilities, and illnesses, including mental disorders.
If you have a soft spot for those who risked their lives to protect us and safeguard our freedoms, reach out to them by simply donating your extra vehicle to us at Veteran Car Donations. We'll use your donation to improve the lives of the struggling veterans and their families in your community.
Our team will sell your auto through an auction and use the proceeds to support the life improvement programs and services of our veteran-focused charity partners. These IRS-approved 501(c)(3) nonprofits use the funding we give them to provide their beneficiaries with free quality health care and medical treatments, financial aid, housing assistance, employment opportunities, family support, educational scholarships, psychotherapy services, and many other benefits.
As our way of showing our gratitude for your gift, we'll promptly send to you by mail the 100% tax-deductible sales receipt of your auto after its sale. This receipt will entitle you to claim the maximum tax deduction based on your vehicle's selling price or value when you file your federal income tax return in the next tax season.
We'll also be hauling your vehicle away without charging you a single dollar and at a date and place most convenient to you.
However, the best reward you'll get is the priceless feeling of satisfaction, knowing that your act of charity will help uplift the lives of our neglected and suffering heroes.
We take almost all types of vehicles, including those that are barely running and with damaged parts.
There's also no problem as far as your location is concerned. We can collect your donation anywhere in the United States since our vehicle donation program covers the entire country.
For more information regarding our donation program, including our quick and easy donation process, check out our FAQs page. If you have any questions or concerns, feel free to call us anytime through our toll-free hotline at 877-594-5822. You may also leave us a message here.
Start Transforming Lives Today!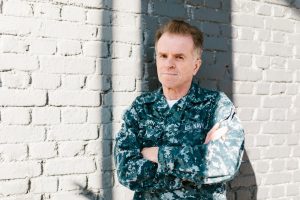 If you're ready to turn your vehicle into a life-changing tool that will benefit the brave men and women who served our country, call Veteran Car Donations at 877-594-5822 or fill out our secure online donation form now!