April 8, 2021
This April, Make Sure to Keep Your Car In Tip-top Shape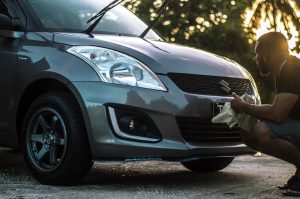 April isn't only the month for celebrating April Fools' Day and Easter. It's also National Car Care Month. It's that time of the year when vehicle owners are reminded that ownership of a car isn't only a privilege but also a responsibility.
Some people are guilty of neglecting maintenance responsibilities for their cars, which almost always means higher costs for repairs or replacements down the line. With proper vehicle maintenance, you assure yourself of having a vehicle that will continue to run smoothly for a long time, thus preserving your investment. At the same time, proper vehicle maintenance will assure you of your safety and that of your passengers as you'll avoid accidents caused by mechanical failure.
To help you maintain the efficiency of your car, here are 5 sure-fire maintenance tips:
Make sure you get your oil changed on time.
Your car's owner's manual should contain recommendations on when you should get an oil change. The norm is usually at every 5,000 to 10,000 miles. Make sure you check your oil level now and then to make sure it's not too contaminated and there aren't any other issues (metal bits, for example, can indicate car parts grinding in your engine).
Top up your fluids.
Several fluids keep your car going. These include the engine oil, coolant, and brake fluid. Keep an eye on their fluid levels regularly to keep your vehicle running without any issues. If your fluid levels drain too fast, you might have a leak in your car that could lead to a malfunction.
Don't forget to replace your filters.
Filters get dirty over time. This is true for your AC filters and your engine's air filter. Check them from time to time and replace them immediately if they're already worn out. They're relatively inexpensive, so don't worry about their cost.
Take care of your windshield wipers.
They're the only ones keeping your line of sight clear when driving. If there's a tear in the wipers' rubber or they're dirty, either clean them well or replace them entirely.
Stick to your maintenance schedule.
Having your car checked at regular intervals will help avoid any potential issues. Your vehicle owner's manual should tell you when you need to bring your car into a service center for its regular checkup.
Having a Clunker Problem? Here's Your Best Option
While proper maintenance for our vehicles can help a lot in extending their lifespan, some things are beyond our control, such as the wear and tear of our vehicles.
There surely will come a time when your car will have to undergo costly major repairs. Unfortunately, in most cases, a car that has undergone repair tends to develop other problems, leading to more visits to the auto shop and more money spent on repairs and parts replacements.
If you're fed up with the frequent breakdowns of your car and its costly repairs, your best option is to donate it to a charity that supports a cause close to your heart and one that will provide you the best benefits. If you turn over that vehicle to us at Veteran Car Donations, we'll guarantee you a most satisfying giving experience.
We'll sell your donated vehicle through an auction and use the proceeds to help fund the programs and services of well-respected military and veteran nonprofit organizations that are in partnership with us. These IRS-certified 501(c)(3) nonprofits are committed to serving our veterans, particularly those who are suffering from homelessness, unemployment, disabilities, and illnesses, including mental health issues.
They provide their beneficiaries with quality health care, financial aid, housing assistance, employment opportunities, family support, educational scholarships, psychotherapy services, and many other benefits.
As a donor, you get to enjoy valuable perks, one of which is a top tax deduction. You also don't need to pay for our pickup and towing service. We offer them for free to our donors in all parts of the United States.
Above all, you'll have the ultimate pleasure and satisfaction of doing something extraordinary that can help uplift the lives of our nation's heroes.
We take almost all types of vehicles, regardless of their age or condition. Apart from standard cars, we accept RVs, motorcycles, mopeds, boats, jet skis, golf carts, snowmobiles, company trucks, and many others. They don't even have to be in great shape.
For more information on our vehicle donation program, visit our FAQs page. Should you have any inquiries or concerns, you may call us at 877-594-5822 or write to us here.
Turn Your Beater into a Life-changer for Needy Vets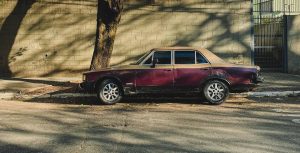 This National Car Care Month, turn your clunker into a powerful tool that can transform the lives of the suffering veterans in your local area. Call Veteran Car Donations at 877-594-5822 or fill out our online donation form now!