November 3, 2021
Time to Assess Your Professional Life This November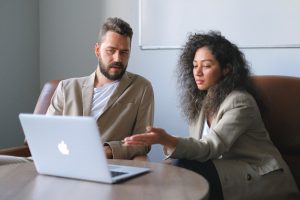 Although every day is a new opportunity to make the most of your career, November might just be the best time to put forth an extra effort. After all, it's National Career Development Month.
Working men and women across the country are encouraged to take as much time as they want to reflect on their professional lives.
Are you satisfied with where you are right now professionally? What can you possibly do to climb your way up the corporate ladder? Are there certain skills that you need to focus on improving?
These are the questions you should ask yourself when trying to evaluate your journey. It's important to contemplate and figure out what you want to achieve in your career. Seeking ways to bettering yourself and honing your skillset are crucial steps toward success.
6 Ways to Grow Professionally
In observance of National Career Development Month this November, we at Veteran Car Donations would love nothing more than to help you advance your way to the top. Here are six things you can do to give your career a boost:
Set realistic goals.
List down everything you're hoping to achieve in your professional life. Where do you see yourself in five years? Are you planning to stick around or are you only there to gain experience? Having clear expectations will make it easier for you to stay committed to pursuing your wants and needs.
Expand your skillset.
Look into your company's education and training programs. Explore what they're offering and find out if these courses can help you thrive in your field. Not only will these seminars and classes add to your stack of knowledge, but they will also allow you to connect and exchange ideas with other professionals in your area of expertise.
Find a mentor.
The Deloitte Millennial Survey found that those with mentors report 81% higher job satisfaction, which is exactly why you should get yourself someone whom you can look up to, especially if you're a bit new to the corporate world.
Discuss your career plans with your supervisor.
Never hesitate to let your boss know about the goals you've set for yourself. They're there to help turn those goals into reality. Besides, how will they know that you're aiming for a specific position if you won't tell them about it in the first place?
Seek feedback.
Asking for feedback is just as critical as assessing yourself. That way, you'll get a good idea of what areas you need to work on.
Study your industry.
Learning doesn't stop at school. Every day is a chance to learn something new, no matter how old you become. Studying your company and industry is always a great idea to grow professionally. Feel free to ask your supervisor and colleagues if you're curious about a certain work-related topic.
Our Hurting Heroes Need Your Support
While you're lucky to have a decent and stable job, many of our former military members are struggling to find one to support themselves and their families. Thousands of them are also homeless and living on the street. Some continue to suffer from service-connected disabilities, as well as physical and mental health issues.
The good news is that there's hope for them, and you can do something to bring that hope. All you need to do is donate any unwanted vehicle you have to us here at Veteran Car Donations.
As soon as we receive your donation, we'll place it up for auction. Once the vehicle is sold, we'll transfer the proceeds to our veteran-focused nonprofit partners. These IRS-approved 501(c)(3) nonprofit organizations use the funds to provide deserving veterans with free quality health care, financial aid, housing assistance, employment opportunities, family support, educational scholarships, psychotherapy services, and many other benefits.
As our token of gratitude, we'll be sending you the 100% tax-deductible sales receipt of your vehicle days after its sale. This will entitle you to claim the maximum tax deduction in the next tax season. You will also benefit from our free professional pickup and towing service.
More valuable than these material rewards, you'll get to experience the priceless joy and satisfaction of giving away something that will be used to help uplift the lives of our nation's heroes.
You can donate almost any type of vehicle whether in good condition or not. You can make such a donation anywhere in the country since we have vehicle donation programs in all 50 states plus the District of Columbia.
For more information about our vehicle donation program, you may browse through our FAQs page. Send us a message here or give us a call at 877-594-5822 if you have any concerns or inquiries.
Reach Out to Our Heroes Today!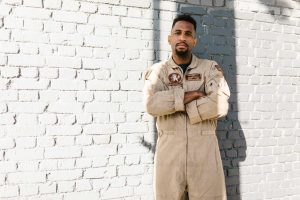 Make this year's National Career Development Month a memorable one for you and the needy veterans in your community. Help transform their lives with a vehicle donation. Call Veteran Car Donations at 877-594-5822 or fill out our online donation form now!