December 1, 2021
Let There Be Lights!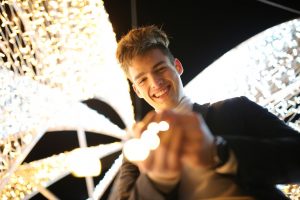 Nothing else screams Christmas like a home bedecked with strings of twinkling lights. It doesn't matter if you drape them around your windows, attach them to your balcony, or snake them around the trunks of the trees in your front yard.
The twinkle and ambiance of these little glowing lamps won't fail to bring anyone a tremendous amount of joy.
For many of us, the sight of Christmas lights helps us recall wonderful childhood memories of our family coming together, eating delicious foods, and receiving awesome gifts.
Although the lights make the holiday season bright, they don't come without risk. When you put them up on National Christmas Lights Day this December 1st, be sure to prioritize safety.
Safety Tips While You Put Up Your Lights
Before stringing up your home or trees, it's always a good idea to keep safety in mind. To help you make this season merry, bright, and accident-free, Veteran Car Donations has rounded up these Christmas light safety tips:
Dispose of your old lights.
There's nothing wrong about passing down holiday heirlooms except when they're Christmas lights from many years past. Missing or broken bulbs can cause nasty cuts, shocks, or fires. It's best to get rid of old light strands and switch to modern lights that are safer. In the event of a short circuit, modern lights can help prevent sparks because of their fused plugs.
Don't use more than 3 light strands per outlet.
The wattage of each strand and the maximum watt capacity of the house circuit it's plugged into should determine the number of light strings you can connect in sequence. If you're not up for a bit of math, you'd want to limit each outlet to three strings of lights. Additionally, it's best to add more protection by using a power strip with a built-in circuit breaker.
Use a wooden or fiberglass ladder.
If you're planning to hang lights on your home's exterior, you'd need a ladder. However, be sure that the type of ladder you choose isn't made out of metal because metal conducts electricity. To avoid electrical shocks, you'd want to use a wooden or fiberglass ladder when you're trying to reach those high-up areas.
Avoid interchanging indoor and outdoor lights.
Don't make the mistake of substituting outdoor lights with cheaper indoor ones. Keep in mind that indoor lights are unsafe for wet winter weather because they weren't designed to handle moisture unlike their outdoor counterparts. If you're looking to use outdoor lights and you live in a wet area, be sure to check the label and see if they're waterproof.
Another Awesome Way to Usher in the Month of Giving
Decorating your home with Christmas lights is an excellent way to usher in the holiday season. Another great way of welcoming the season of joyful giving is by handing over an unwanted car to Veteran Car Donations. Such a gift will surely light up the faces of the struggling veterans and their families in your community.
We'll auction off your vehicle and use the proceeds to support the life-changing programs of our charity partners. These IRS-certified 501(c)(3) nonprofits cater to former service members who are struggling with homelessness, chronic unemployment, service-related disabilities, and illnesses, including mental health conditions. They use the funding we give them to provide needy veterans with free medical care, financial assistance, housing assistance, employment opportunities, family support, scholarships, as well as counseling and psychotherapy services.
Making a charitable contribution to us means getting a free towing service anywhere in the country and the highest possible tax deduction in the next tax filing season. Best of all, you'll get the joy and satisfaction of knowing that you've done something wonderful for our nation's heroes.
Since we're willing to accept nearly all vehicle types, feel free to donate a car, truck, van, motorcycle, snowmobile, or even a riding lawnmower! We'll take it regardless of its age and condition.
If you have any questions or concerns, feel free to call us anytime through our toll-free hotline at 877-594-5822 or you may send us a message here. Check out our FAQs page for more information on our donation program, including our quick and convenient donation process.
Brighten Up Our Heroes' Lives Today!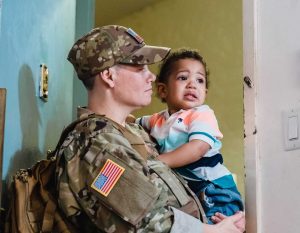 When you donate a vehicle to us, you'll light a beacon of hope for the hurting heroes in your area. If you're ready to donate, call Veteran Car Donations at 877-594-5822 or fill out our secure online donation form now!