November 27, 2020
On November 27th, Take Time to Listen to Your Relative or Friend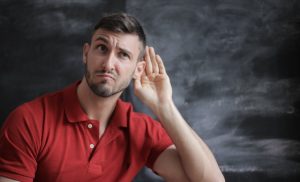 Did you know that another special occasion takes place a day after Thanksgiving? The event is like an extension of Thanksgiving since it allows everyone to get to spend quality time with their loved ones yet again. It's the National Day of Listening, which this year falls on November 27th.
The occasion encourages us to take time to sit down and listen to our relatives or friends as they recall important milestones in their lives.
This unofficial holiday started in 2008, thanks to StoryCorps, a nonprofit whose mission is to record, preserve, and share the stories of Americans coming from all backgrounds and walks of life. The day gives us a chance to exchange stories with people who matter to us, allowing us to learn more about them.
If you've always been fascinated with your aunt's passion for crocheting, or you're interested to know about your friend's weird obsession with peanut butter, this would be the perfect time to feed your curiosity. Better yet, let them talk about the unforgettable moments in their lives. Allow them to lead the conversation as you listen. You may record this using your smartphone and then write their stories later.
How to Spend National Day of Listening
StoryCorp wanted us to preserve the memories of the people close to us by inviting them to talk about their past. You can make use of this day to listen and record the stories of someone close to you. From their stories, you may discover surprising things about them.
If you want a formal interview, you can follow StoryCorp's DIY guide. If you prefer doing it your own way to add more spice, go ahead and prepare a list of personal questions. Just be sure that they're not too personal to the point of making your interviewee uncomfortable.
Preserve the story of your loved one by uploading the recording to StoryCorps' Wall of Listening. You may also post the story based on the recording to your Facebook page. Don't forget to tag your interviewee on the story you wrote about them on Facebook or give them a printed copy of the story. This would enable them to share their story with their descendants.
Our Struggling Veterans Need Your Help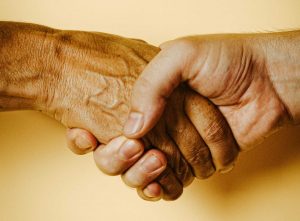 While National Day of Listening intends to bring us closer to our friends and family, it can also serve as an opportunity to listen to the heart-rending stories of our former service members. If you know of a veteran residing in your neighborhood, you can visit them in their home and talk to them there about their wartime exploits and their present life.
Perhaps, they'll tell you about the sacrifices and challenges they had to endure during their time in the service. They might also tell you about their travails as a veteran.
Many of our veterans are going through a difficult phase in their lives. They include those who are burdened with service-connected disabilities and mental health issues, those who are unable to find jobs to support themselves for one reason or another, and those who have fallen deep into poverty and now find themselves homeless, forced to beg for alms from passersby on city streets and sidewalks.
The good news is, you can do something to turn their whole situation around. All you have to do is to donate an unwanted vehicle to us at Veteran Car Donations. By auctioning it off, we'll be able to convert it into a fund-generating tool for our veteran and military nonprofit partners.
The proceeds from the sale of your donated vehicle will help support the vital programs and services being delivered by these IRS-certified 501(c)3 nonprofit organizations. Thanks to your donation, they will be able to provide more deserving veterans and their families with quality health care, financial aid, housing assistance, employment opportunities, family support, educational scholarships, psychotherapy services, and many other benefits.
As our donor, you'll get to enjoy a top tax deduction. You'll also receive free pickup and towing service from us wherever you're residing in the country.
The best reward you'll get, however, is the priceless feeling of joy and satisfaction for helping uplift the lives of our nation's heroes.
We take almost all types of vehicles, including those that barely run anymore. Head over to this page to get a complete idea of what we usually accept as donations.
If you want to learn more about our vehicle donation program, feel free to visit our FAQs page. For inquiries or concerns, reach out to us at 877-594-5822 or send us a message here.
Give Back to Our Heroes Today!
Turn the National Day of Listening into a day for giving back to our heroes. A simple vehicle donation can leave a lasting impact on their lives. Call Veteran Car Donations at 877-594-5822 or fill out our online donation form now!