July 26, 2021
July 26th Is a Special Day for Persons with Disabilities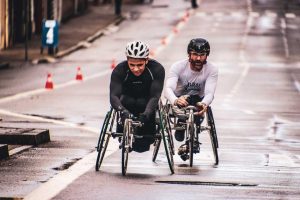 Not too long ago, members of the disabled community had trouble finding jobs due to their physical limitations, with many of them discriminated against in public areas. Buildings and establishments had no ramps or lifts for them.
For these reasons, some members of their community started a movement to stand up for their rights. This prompted our lawmakers to address their concerns, culminating with the signing of the Americans with Disabilities Act (ADA) by President George H.W. Bush on July 26th, 1990.
The ADA seeks to protect disabled men and women against employment discrimination. The landmark legislation also ensures that they get better access to goods and services. Following the law's enactment, concerned agencies and industries made structural changes and developed enhanced technology to make life easier and more convenient for persons with disabilities.
Over time, barriers like small bathroom stalls and narrow doors became accessible to wheelchairs. The vision-impaired finally felt much safer, thanks to braille signs and crosswalks. Businesses started designing websites accessible to the disabled.
Here's How You Can Support Persons with Disabilities
On National Disability Independence Day this July 26th, everyone is encouraged to celebrate a historical milestone that put an end to discrimination against the disabled community. This is the perfect time for you to reach out to anyone you know with a disability or the disabled community in general. Veteran Car Donations presents four ways of doing this:
Hire a disabled person.
If you're a business owner, or perhaps you have a close friend who is one, consider (or ask that friend to consider) hiring a jobseeker with a disability. When you do so, you can potentially transform their life in an instant.
Volunteer.
Look for an organization in your area that supports disabled persons. Ask if you can offer your time and service such as reading for the blind or participating in a Volunteer Driver Program where you'll be bringing disabled individuals or the elderly to medical appointments and errands.
Become an advocate.
Visit your city's entertainment district and see if the establishments there have accommodations for people with disabilities. If you come across some that don't, call the attention of the manager, store owner, or concerned local government officials so that the necessary equipment can be installed. Businesses have no reason to disregard this because they're required by law to provide accommodations to persons with disabilities.
Extend a helping hand.
If you have a friend, relative, or neighbor who's physically handicapped or has been diagnosed with a developmental disability, use this day to do their chores for them. Tasks as simple as dropping off the mail, washing their dishes, picking up their groceries, or delivering medication can make a world of difference for them.
Our Disabled and Hurting Veterans Could Use Your Hand, Too
Another meaningful way to observe National Disability Independence Day is by supporting the struggling veterans in your community. They include the former service members in your area who are suffering from service-connected disabilities, homelessness, chronic unemployment, and illnesses, including mental health conditions.
You can help turn their lives around by simply donating an unwanted vehicle to us here at Veteran Car Donations. We'll use your donation to improve the living conditions of these veterans and their families.
We serve as the online vehicle donation platform of IRS-certified 501(c)(3) nonprofit organizations that are fully committed to serving our nation's disadvantaged and underserved veterans. We sell vehicles donated to us and use the proceeds to help fund the vital programs and services of these nonprofits. They provide deserving veterans with free quality health care, financial aid, housing assistance, employment opportunities, family support, educational scholarships, psychotherapy services, and many other benefits.
As a donor, you get to enjoy valuable perks, one of which is getting entitled to receive the maximum tax deduction in the next tax season. You also don't need to pay for our pickup and towing services. We offer them for free to our donors throughout the country.
Above all, you'll have the ultimate pleasure and satisfaction of doing something extraordinary that can help uplift the lives of our nation's heroes.
We take almost all types of vehicles, regardless of their age or condition. Apart from standard cars, we accept RVs, motorcycles, mopeds, boats, jet skis, golf carts, snowmobiles, company trucks, and many others. They don't even have to be in good condition.
For more information on our vehicle donation program, visit our FAQs page. Should you have any inquiries or concerns, you may call us at 877-594-5822 or write to us here.
Uplift Lives of Our Hurting Heroes Today!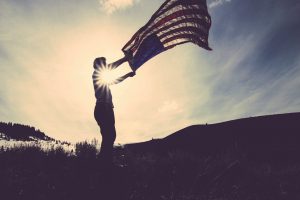 There's no better way to get rid of an unwanted vehicle than by donating it for the benefit of our hurting heroes. Call Veteran Car Donations at 877-594-5822 or fill out our online donation form now!