February 14, 2021
Be a Lifesaver on February 14th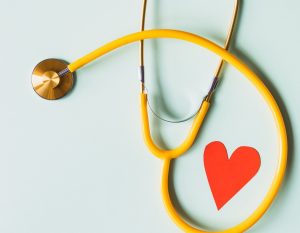 In the United States, over 109,000 people were on the national transplant waiting list for organ donation as of September 2020. These Americans were all waiting for generous donors to come to their rescue and help keep them alive.
The statistics provided by the Health Resources and Services Administration also show that 39,718 transplants were performed in the United States in 2019. Its case study likewise points out that 17 people die each day waiting for an organ transplant.
The agency also reported that a sample of the U.S. population shows that 90% of adults support organ donation but that only 60% have actually signed up as donors.
All these figures show the need for more organ donors to help save more lives. That's why we observe National Donor Day on February 14th of each year. The event is dedicated to spreading awareness and education about organ, eye and tissue donation. It's also a day to recognize those who have given and received the gift of life through organ, eye and tissue donation, are currently waiting for a lifesaving transplant, and those who died waiting because an organ was not donated in time.
Health professionals also use National Donor Day to call for other types of donation such as blood, platelets, and marrow. Every day, it's estimated that 40,000 people look for blood donors, which is why it's one of the most common donation drives launched by nonprofit organizations.
You can donate any time while you're still living. However, most donors (especially organ donors), agree for doctors to harvest their valuable body parts for donations only upon their death. One person can donate up to 8 life-saving organs — their heart, 2 lungs, liver, pancreas, 2 kidneys, and intestines.
We celebrate or observe over 1,500 national days, but National Donor Day is one of the most important ones since it promotes the saving of human lives. Help celebrate its observance on February 14th by doing any of these 3 suggested activities:
Share your story.
If you've received a donation of blood, tissue, marrow, platelets, or an organ, share your story with others. Share what you felt when you heard the news that a donor had been found. This way, you'll help people realize just how big of an impact they'll be able to make, even with a blood donation.
Spread donation awareness using social media.
Not many people know about National Donor Day and how to be an organ donor. Use social media platforms to help spread awareness about organ, eye, tissue, blood, platelets and marrow donations. Educate the uninformed, especially the younger generation. Post informative messages on how they can contribute to preserving lives.
Sign up as a donor.
Take part in the donation campaign by signing up as a donor yourself. You can do it online or at your local motor vehicle department. Online registration will take just a few minutes of your time, and there aren't any complicated requirements. Some identification information and your driver's license are all that you need for this.
You Can Also Touch Lives Using Just Your Old Vehicle
If you can't take part in an organ donation drive for whatever reason, you can still make a charitable donation that can touch lives. We're talking about making a vehicle donation to us at Veteran Car Donations. When you do that, you'll be helping us uplift the lives of the impoverished and struggling veterans in your community. They include those who have become homeless for lack of assistance, those who can no longer support themselves and their families after having lost their jobs or those who have not been able to find decent employment since their separation from the service, and those who are suffering from disabilities and illnesses, including mental health disorders.
A car donation from you will go a long way in giving these suffering vets the assistance they badly need. We'll sell your donated vehicle through an auction and use the proceeds to support the vital programs and services being provided by our charity partners to their beneficiaries. These IRS-approved 501(c)(3) nonprofit organizations provide deserving veterans and their families with quality healthcare, financial aid, housing assistance, employment opportunities, family support, educational scholarships, psychotherapy services, and many other benefits.
Your vehicle donation will entitle you to receive a substantial tax deduction. You'll also benefit from our free pickup and towing service, which is available to our donors in all 50 states. 
Aside from the material rewards in store for you as our donor, you'll also be privileged to enjoy a most satisfying donating experience, knowing that your act of charity will help transform the lives of our nation's heroes.
It's easy to donate to us. All you have to do is contact us either online or by phone.
For more details on our vehicle donation program, including tax deductions and our donation process, visit our FAQs page. Call us at 877-594-5822 or send us a message here should you have any questions or concerns that you'd like us to address. If you're uncertain about your vehicle's eligibility for our program, check out this page to learn what we usually accept.
Reach Out to Our Hurting Heroes Today!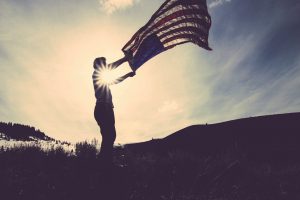 May this year's observance of National Donor Day this February 14th inspire you to reach out to the neglected and suffering veterans in your local area. Your car donation will surely touch their hearts. Call Veteran Car Donations at 877-594-5822 or fill out our online donation form now!