February 14, 2019
National Donor Day: 5 Steps You Need to Take in Donating an Organ
On February 14—National Donor Day, people across the United States will honor those who gave a piece of themselves so that others can live longer and better lives. On this day, everyone is encouraged to spread the word about the impact that selfless donors make on the people they touch.
Did you know that according to Donor Alliance, over 120,000 individuals are currently on the list for organ transplants? In case you're wondering, it's not that easy to obtain an organ for a person who's in dire need of a transplant. The demand for organs is high and the supply is low.
To say that organ donation is extremely important is definitely an understatement. If you decide to become a donor, you become an instrument of hope. Veteran Car Donations encourages you to think about this on February 14—National Donor Day.
The annual observance of this event is not just for honoring the selfless people who donated parts of their body for the benefit of others. It's also a day when we recognize individuals who benefited from organ donations.
Steps in Donating an Organ
It takes only a minute to become an organ donor.
Here are the steps you need to take when you're considering organ donation:
1. Think deeply.
Donating an organ is not an easy decision, which is why you may need to talk to your family or friends so that they could offer you advice before you go on with it. Learn about the process and take time to consider your options. Research on the possible outcomes and make sure that you understand every single one of them.
2. Find a transplant center.
Most transplant centers will allow you to provide your personal information online or through a phone call. Others may also send you some paperwork to complete before you can become an official donor. Usually, if you decide on registering yourself online, you'd be directed to an online questionnaire that you can easily answer in a few minutes.
3. Undergo examinations and tests.
Before you become a qualified donor, the transplant center would require you to undergo tests and examinations to check if you have an underlying condition as this may have an effect on the organ that you are going to donate. The tests that donors are going to take would be similar to those that are given to recipients.
4. Surgery
Organ donations will require you to undergo surgery. For instance, when you donate a liver, a small incision will be made and a part of your liver will be given to the recipient. There's no need to worry, though, since your liver will be able to regenerate by itself and return back to its normal size within a few months.
5. Recovery
Usually, it takes 2 to 7 days for a donor to recover from the surgery. Within a few weeks, the donor will regain full body functions and return to their daily activities. The donor would also be required to come back for regular check-ups to make sure that they are recovering well.
Donate to Support the Veterans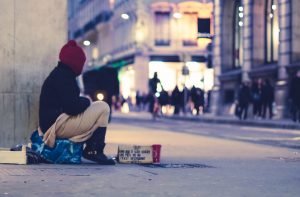 Aside from organ donation, there are other ways to save lives. Donating any type of vehicle that you no longer use to Veteran Car Donations is one of them. After your donated vehicle is auctioned off, the money from its sale will be used by our charity partners to sustain their programs that provide the following benefits to our former military servicemen and women who are facing hard times:
Educational scholarships
Job training and mentoring
Career development services
Mental health care
Mortgage-free specially adapted housing
General transitioning assistance
As a donor, you'll enjoy free towing, a thumping tax deduction in the next tax season, and a whole lot more.
If you need more information about vehicle donations, check out our FAQs page. For inquiries, you can call our toll-free 24/7 hotline 877-594-5822 or send us a message online.
You can donate to Veteran Car Donations by either calling us or filling out our secure online donation form. You can make your donation wherever you are in the United States since we have car donation programs in all 50 states.
Show You Care for Our Vets!
On February 14—National Donor Day, decide to make a difference in the lives of our veterans. Call us at 877-594-5822 and show you care for our nation's heroes with your car donation!