November 3, 2020
This November, Show Your Appreciation to a Caregiver You Know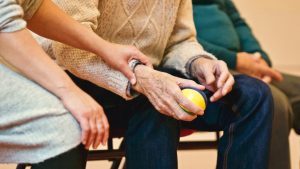 Taking care of people who can no longer fend for themselves, such as critically ill, handicapped, or old and feeble individuals, is a difficult but fulfilling task.
The responsibilities can be so demanding at times for the caregivers of these individuals that they don't have time for themselves anymore. No matter how exhausting their work is, they'd still look after the welfare of their care recipients first before looking after their own well-being.
With their compassionate nature and devotion to nurture their suffering wards, it's no wonder why National Family Caregivers Month was created. Every November, we are called to honor these kindhearted individuals and applaud them for their unceasing efforts to care for their wards. We could all use this month as an opportunity to give back to them, even through simple gestures.
The 6 Ways of Giving Thanks to Family Caregivers
Did you know that there are about 43.5 million family caregivers across America who are unpaid? These individuals earn their living through outside jobs, which further goes to show just how passionate they are in their caregiving responsibilities. The fact that they have to tend to their loved ones before and after work gives us all the more reason to recognize them.
National Family Caregivers Month is the perfect time to show your appreciation to a caregiver you know. Below are some ideas to inspire you.
Send a token gift of gratitude.
Whether it's a bouquet with a handwritten note, a box of homemade brownies, or a gift certificate to their favorite spa, surprise the caregiver in your family with a simple present. This can mean the world to them. 
Tick some chores off their to-do list.
Juggling time between work, household chores, and caring for a sick family member or relative is an everyday challenge for family caregivers. Lighten their load by taking some tasks off their to-do list. Water their plants, mow their lawn, walk their dog, or fetch their kids from school.
Be available.
Family caregivers may feel isolated and alone at times, especially those whose friends and relatives are often busy with their lives. Let the caregiver know that you're always ready to lend a shoulder or a pair of listening ears whenever they're feeling down.
Prepare meals for them.
Spare the caregiver from the hassles of cooking their meals by preparing their food. Make sure that these meals meet dietary restrictions. Also, you might want to ask them about any food allergies that they have. 
Check-in with them regularly.
Reach out to the caregiver every once in a while just to ask them how they're doing. Knowing that someone's looking out for them is enough to keep them going throughout the day.
Stay with the care recipient.
Offer them a weekend off by taking their place on that schedule. Though respite services are available, most family caregivers would only prefer to have people they trust to care for their wards. That said, volunteer to sub for them so that they can finally get their much-needed break.
The Suffering Vets in Your Area Need Your Help, Too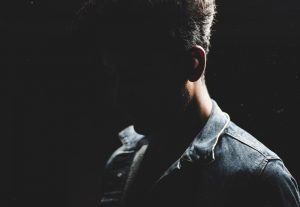 While November is dedicated to the selfless men and women who care for the sick and elderly, you might as well extend your helping hand to the suffering veterans and their families in your community. These are the former members of our armed forces who are burdened with service-connected disabilities and mental health conditions, inability to find jobs, and homelessness.
You can do your part to improve their living conditions by simply donating an unwanted vehicle to us at Veteran Car Donations. In doing so, you'll help us raise funds for reputable nonprofit organizations that cater to the needs of our country's veterans.
We'll put your vehicle up for auction, with the proceeds going to these nonprofits that we have partnered with. They'll use the funding to provide more deserving veterans with quality health care, financial aid, housing assistance, employment opportunities, family support, educational scholarships, psychotherapy services, and many other benefits.
Expect valuable rewards to come your way when you donate. Besides getting rid of an unwanted vehicle in the easiest possible way, you'll be getting a top tax deduction. Also, with our free professional towing service, which we provide to our donors in all 50 states, you wouldn't be shelling out any cash whatsoever.
More importantly, your gift will allow you to experience an immense feeling of satisfaction, knowing that your act of charity will help transform the lives of the disconsolate veterans in your area.
We take pretty much all kinds of vehicles. There's no reason for you to feel ashamed about donating a clapped-out car or a hardly running motorcycle.
For more information on our donation program and how our donation process works, you may visit our FAQs page. If you have any questions or concerns, feel free to call us at 877-594-5822 or you may send us a message here.
Help Us Uplift the Lives of Our Heroes Today!
We'll make sure that your vehicle donation will be used to help the destitute veterans and their families in your area. Thanks to you, they can start hoping for a better future. Call Veteran Car Donations at 877-594-5822 or fill out our online donation form now!