May 3, 2021
Foster Parents Honored This May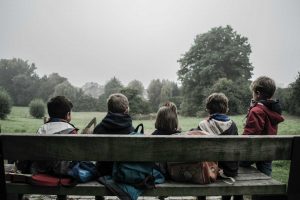 Not all children are blessed with loving homes or stable family life. In the U.S. hundreds and thousands of kids are under the foster care system, hoping they'll be taken by caring adoptive parents and build their future with their new families. 
Foster care is a temporary service provided by the U.S. government for children who cannot be with their original families for various reasons. Its purpose is to provide a safe environment for children and youth who are unable to live with their biological parents. 
According to a 2018 report from the Child Welfare Information Gateway, an estimated 437,283 children were in foster care, with some living in relative homes and others in nonrelative foster family homes.
Taking responsibility for the life of a child and ensuring that all their needs are provided is a tough task, and the role of foster parents and foster families is critical in the development of these children. 
That is why a proclamation was issued in 1988 to recognize May as National Foster Care Month to shine the spotlight on the important role played by foster parents in our society.
3 Ways of Supporting Foster Families
Even in the face of the COVID-19 pandemic, foster families continue to provide loving and nurturing homes for displaced children. Here are 3 ways of showing them your support while encouraging others to do the same in observance of National Foster Care Month this May:
Spread awareness using social media.
Social media is a powerful tool, especially now that face-to-face events are restricted because of health concerns. During these times, you can use your social media to promote awareness about National Foster Care Month this May and the important role played by foster families in our society. You can connect with foster care organizations on resources that you can share.
Honor foster families.
If you can't stage a physical event, do it online. You can have a Zoom gathering to honor foster families who are preparing a bright future for foster kids. You can even surprise them with a presentation of testimonials from foster kids who are benefitting from their adopted families' loving care. 
Support a foster family.
Send a thoughtful care package to a foster family in your area this National Foster Care Month. It can be in the form of groceries or some delicious baked goods accompanied by a heartfelt thank-you note.  That will make them feel cherished and appreciated for what they're doing. 
Extend a Helping Hand to Our Nation's Heroes 
Foster parents provide love and support to kids who cannot be with their original families. This is an extraordinary undertaking that requires dedication and compassion. 
Aside from children in foster care, some people in your community may also need support. You can take a page from the book of foster parents by helping veterans who are in dire need of assistance. As our nation's unsung heroes who honorably served our country, they also deserve our appreciation and gratitude.
You can extend them a helping hand to show them you care. Doing this is just a phone call away: All you have to do is contact us at Veteran Car Donations and offer to donate to us any old and unwanted vehicle that you have.
We'll put your vehicle up for auction, with the proceeds going to our veteran-focused nonprofit partners. These IRS-certified 501(c)(3) nonprofits use the funding that we provide them to sustain their delivery of financial aid, free medical treatment, employment opportunities, housing assistance, family support, and other essential services to their veteran beneficiaries and their families.
Donating to us is quick and easy. We won't hassle you with unnecessary steps or complicated paperwork.
Moreover, you won't go home empty-handed after making your donation. You'll receive precious rewards such as the free and fast towing of your unwanted vehicle wherever you had it parked or stored anywhere in the country.
Your charitable contribution will also entitle you to receive the maximum tax deduction in the next tax season.
Perhaps more importantly, your act of charity will give you a feeling of intense satisfaction, knowing that you'll be helping uplift the lives of the heroes residing in your area.
To learn more about our quick and easy donation process, check out our FAQs page. If you have any questions or concerns, call us at 877-594-5822 or send us a message here.
Help Our Heroes Today!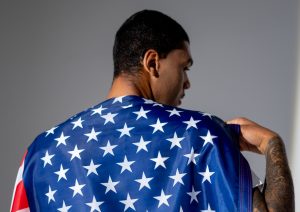 When you donate a vehicle to us at Veteran Car Donations, we will make sure that your gift will help improve the lives of our suffering heroes and their families who are residing in your community. Call us at 877-594-5822 or fill out our online donation form now!