February 1, 2019
February 1—National Freedom Day: Breaking the Chains of Slavery
February 1—National Freedom Day marks that day in 1865 when President Abraham Lincoln signed the decree that outlaws slavery in America.
Although it's not a declared public holiday, National Freedom Day is observed annually to celebrate and reflect on the importance of freedom and to promote harmony among the people of the United States.
The abolition of slavery opened up new doors for the country's African-American community. The act led to the integration of black and other minority cultures in American society.  Even though discrimination may still be happening in parts of the country, the observance of National Freedom Day gives hope that this will end someday and equality among men, women, and children will eventually be achieved in full.
Who Was Major Richard Wright?
The National Freedom Day was the brainchild of Major Richard Wright, a man who was born in 1855 to a slave family.  He was able to attend school and obtain a master's degree. He eventually became an educator, soldier, journalist, and later on, a political figure.
Wright founded the National Freedom Day Association. Inspired by President Franklin Roosevelt's Four Freedoms speech, Wright made it a goal to bring freedom for all in every community. He also encouraged people to realize that freedom in any form cannot be achieved if not shared with others.
Wright became an influential figure who had connections in Congress. Using this advantage, he was able to convince some lawmakers to agree and sponsor a National Freedom Bill. It took five years of deliberation before the bill gained congressional approval. On June 30, 1948, President Harry Truman signed the National Freedom Day resolution that proclaimed February 1 as National Freedom Day in the United States.
What to Do on National Freedom Day
The main ceremony performed during the celebration of National Freedom Day is the laying of a wreath on the Liberty Bell at Independence Hall in Philadelphia, which has been done since the first celebration of National Freedom Day.
Here are some things you can do as a citizen of the United States who wants to celebrate and appreciate freedom on National Freedom Day.
Read more about the history of the United States as well as our civil rights heroes such as Martin Luther King Jr.
Create an essay about the Emancipation Proclamation and share it with your friends and family.
Make a report on National Freedom Day in your class.
Appreciate the African-American heritage.
Take advantage of social media to remind everyone that February 1 is National Freedom Day.
Every little thing counts. As long as you're celebrating this day with much appreciation, it will be more than enough.
Celebrate National Freedom Day with Veteran Car Donations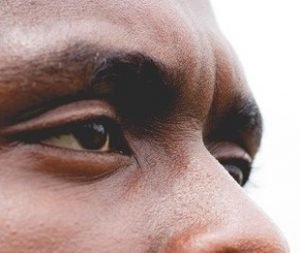 As we observe National Freedom Day, let's not forget those brave men and women who fought for us, made enormous sacrifices, and risked their lives to defend our freedoms and protect our security—our veterans. Following their retirement or discharge from the service, many of them, unfortunately, are finding it difficult to transition to civilian life for a number of reasons.
You can show your appreciation and gratitude for their invaluable service to the nation by donating a car you no longer need to us at Veteran Car Donations. We will auction off your donated vehicle and use the proceeds to support our charity partners that cater to our former troops. These IRS-approved 501(c)(3) nonprofit organizations provide homeless veterans and those with service-connected disabilities with mortgage-free and specially adapted homes. Those suffering from Post-Traumatic Stress Disorder and other mental issues are provided with free mental health care while those seeking jobs are given employment opportunities and job training. Other underprivileged veterans get to receive transitioning assistance, tutoring support, education scholarships, financial assistance, and many other benefits.
In return for your vehicle donation, we'll send you a 100% tax-deductible receipt that will entitle you to claim the maximum tax deduction based on the selling price of your donated vehicle at auction or its fair market value. This can significantly lower your tax bill when you file your itemized federal income tax return in the next tax-filing season.
For more information on our car donation program, check out our FAQs page. For inquiries, you can call our toll-free 24/7 hotline 877-594-5822 or send us a message online.
You can donate to Veteran Car Donations by either calling us or filling out our secure online donation form. We accept donations of nearly all types of vehicles wherever you are in the United States since we have car donation programs in all 50 states.
Help Uplift Lives of Our Struggling Vets
You can meaningfully observe February 1—National Freedom Day by lending a helping hand to those who helped preserve our freedom. Now, it's our turn to free them from the quagmire of problems they find themselves in. Call us at 877-594-5822 and help uplift the lives of our veterans with your vehicle donation!