June 2, 2022
Add Nutrition to Your Family's Meals Using These Smart Hacks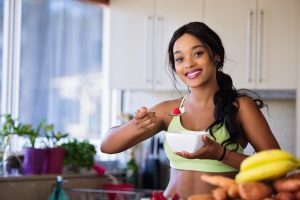 Fresh fruit and vegetables are among the primary sources of vitamins and minerals that our bodies need to stay healthy. However, not all of us can include these healthy foods in our meals because of factors such as lack of time and access to them.
These foods take the spotlight this June as we celebrate National Fresh Fruit and Vegetables Month. The event seeks to promote awareness about the different ways people can incorporate fresh fruit and vegetables in their meals and advocate for better nutrition.
This is of particular importance considering that more than 38 million people in the United States, including 12 million children, are food insecure or lacking reliable access to a sufficient quantity of affordable, nutritious food, according to the U.S. Department of Agriculture (USDA).
In a study, the department notes that many communities in the country today face hunger at much higher rates, attributing this to the pandemic. Many Americans are also suffering from undernutrition, obesity, and micronutrient deficiency.
In its study, the USDA says improving the nutrition that children receive from birth up to their second year greatly improves their physical and cognitive growth. The study also notes that excessive intake of unhealthy foods can pose health risks such as diabetes and other chronic illnesses among kids and adults alike.
Among the elderly group, malnutrition plays a critical role in an increased risk of hospitalization, muscle weakness, decreased bone mass, and a weakened immune system.
How You Can Sneak Fruit and Veggies into Your Kids' Food
If you have children who are picky with their food choices, here are some smart hacks to trick them into eating fruit and veggies.
Substitute.
When you're doing your grocery run at the supermarket, take a detour to the fresh fruit section instead of beelining for the junk food aisle. Offer slices of fresh fruit to your kids for snacks or desserts.
Make it palatable.
Some people equate fruit and veggies with blandness. To address this, season your vegetables to perfection, infusing them with flavor and mouth-watering aromas by sautéing them in olive oil, garlic, and herbs of your choice such as basil, oregano, or thyme. You can also slice up some green and yellow squash. Add sliced mushrooms, diced tomatoes, and onions. Serve these veggies with a portion of your main dish. Mix up your salad ingredients and experiment until you find a combo that will make you and your family ask for more. Fix it up nicely on the plate to create a fine dining experience. Get creative!
Make it accessible.
Make fresh fruit available in your home at all times. Place them in the open so that your rushing teen can grab an apple or a banana before heading out to school. Same with your hubby as they head off to work. Make sure they are in plain sight. Provide several options so your family won't get tired of the same selection.
Be sneaky.
Shred carrots and other veggies into small unnoticeable pieces and add them to your family's meals. These bits will add flavor to the food they're eating. Moreover, you will find less of a struggle from kids (and adults) in the family who are not fans of vegetables.
Extend Help to Needy Vets in Your Community
Malnutrition is a common problem among impoverished people. They include the homeless and unemployed veterans and their families in your community.
You can extend them a helping hand this National Fresh Fruit and Vegetables Month of June. All you have to do is donate any unwanted vehicle to us at Veteran Car Donations. We'll use your donation to help not only our former service members who are homeless and jobless but also those who are suffering from serious disabilities and illnesses, including mental health disorders.
Our team will put your auto up for auction, with the proceeds going to the reputable military and veteran nonprofit organizations that are in partnership with us. These IRS-certified 501(c)(3) nonprofits use the funding we give to provide deserving veterans with free quality health care, financial aid, housing assistance, employment opportunities, family support, educational scholarships, psychotherapy services, and many other benefits.
To thank you for your charitable contribution, we'll pick up and tow away your vehicle for free anywhere in the country. We'll also promptly send you the 100% tax-deductible sales receipt of your car so you can claim the highest possible tax deduction in the next tax season.
Since we welcome nearly all types of vehicles, feel free to donate a car, truck, van, RV, motorcycle, boat, or even an old motorized wheelchair.
Check out our FAQs page for more information on our vehicle donation program, including our quick and convenient donation process. If you have any questions or concerns, feel free to call us through our 24/7 toll-free hotline at 877-594-5822 or you may send us a message here.
Help Our Hurting Heroes Today!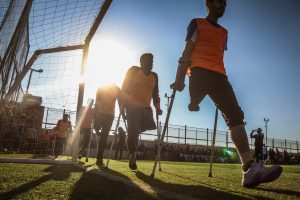 Your car donation can truly impact the lives of the suffering heroes and their families in your area. All you have to do is hand over that vehicle to Veteran Car Donations. Call us at 877-594-5822 or fill out our secure online donation form now!