August 23, 2021
Declutter Your Home and Earn a Little Extra at the Same Time!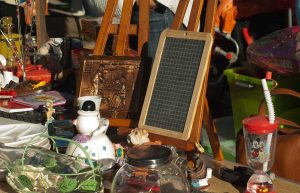 Over the years, it's normal for things in our homes to just keep piling up. These include old clothes, books, furniture — things that we put away at some point and never gotten around to using again. We tell ourselves that we'd get rid of them eventually, but we always find an excuse to do it at a later date that never comes.
You probably still have clothes in your closets that you've had since forever — clothes you probably haven't taken out in years!
National Garage Sale Day on August 14th should give you the push to declutter your home and earn a little extra at the same time. Having a garage sale is the best excuse you'll have to roll up your sleeves and start clearing stuff from your home.
To help you make your garage sale a great success, Veteran Car Donations has listed six useful tips you can follow below:
Wash and iron the clothes you're selling.
If you're selling clothes, take time to wash and iron them first. This will help them appear newer and make them look more enticing to buyers. No one would want to buy stained or crumpled clothes.
Put price tags.
Most buyers prefer to know right away the prices of the items being sold. Make sure your items are tagged with their exact prices.
Let people know where you're holding the garage sale.
Advertising is key. When advertising your garage sale, be sure to include an address where it's going to be held. Give clear directions on how to reach the place. If you still have space in your flyer, adding a map won't hurt.
Prepare small bills and coins.
Prepare change — lots of it. You don't want to turn away a potential buyer because you don't have enough change on hand for their large bills.
Be prompt.
Start your sale at the exact time you said it would. Turning up an hour late could mean losing a few customers.
Negotiate.
Don't be shy in negotiating. If you feel your customer is offering a price that's way too low, speak up and let them know. Make a counter-offer and try to reach an agreement.
Unwanted Car In Your Garage? Donate It to Help Our Suffering Vets!
Have you decided to dispose of your old stuff by holding a garage sale? Why not start your de-cluttering spree in your garage? If you've got an old car that you're no longer using, consider donating it to a charity that supports a cause close to your heart.
When you hand over that clunker to us at Veteran Car Donations, we'll use your donation to provide a better life for our veterans, particularly those who are facing incredible challenges in life. We're talking about those vets who are homeless, jobless, and suffering from service-connected disabilities, and illnesses, including mental health disorders.
We'll have your car auctioned off, with the proceeds going to leading military and veteran nonprofit organizations that we have partnered with. These IRS-certified 501(c)(3) nonprofit organizations use the funding to provide deserving veterans and their families with free quality health care, financial aid, housing assistance, employment opportunities, family support, educational scholarships, psychotherapy services, and many other benefits.
As our donor, you'll get to enjoy the maximum tax deduction. You'll also receive free pickup and towing service from us wherever you're residing in the country.
The best reward you'll get, however, is the priceless feeling of joy and satisfaction for helping uplift the lives of our nation's heroes.
We take almost all types of vehicles, including those that barely run anymore. Head over to this page to get a complete idea of what we usually accept as donations.
If you want to learn more about our vehicle donation program, feel free to visit our FAQs page. For inquiries or concerns, reach out to us at 877-594-5822 or send us a message here.
Lend a Helping Hand to Our Struggling Heroes Today!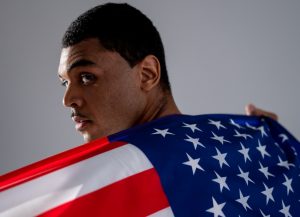 You can turn National Garage Sale Day into a day for giving back to our heroes. A simple vehicle donation can leave a lasting impact on their lives. Call Veteran Car Donations at 877-594-5822 or fill out our online donation form now!