July 15, 2021
On July 15th, Make a Difference in Someone Else's Life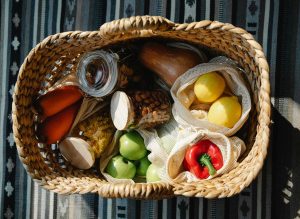 They say that one man's trash is another man's treasure. A sleeping bag that you no longer find useful can be a huge source of comfort for a homeless person while your children's outgrown clothes can truly make an orphan or two ecstatic.
This 15th of July, take time to declutter your home, clean out your closet and put away all your unwanted items in a "donation" box. It's National Give Something Away Day!
This special day encourages us to help out the less fortunate by giving away stuff that we no longer need. Don't limit yourself to donating your unwanted stuff. You can also use this day as an opportunity to surprise your friends and family with thoughtful gifts that can mean the world to them.
While we all know that giving is a selfless act, it also benefits the giver. Sharing your blessings gives you a sense of joy, especially when you realize that your contributions will make a difference in the lives of the needy or at least, make them smile. Plus, you'll never know when good karma will strike!
The 6 Meaningful Ways of Spending National Give Something Away Day
Again, this holiday isn't entirely about donating your old belongings to individuals and families in need. There are many other things you can do to add meaning to this special occasion. Veteran Car Donations has come up with this list to inspire you:
Volunteer.
Give your time and energy to any local nonprofit that supports a cause close to your heart. Volunteer at your community food pantry, join a coastal cleanup group, or you can teach orphans some basic life skills.
Make gift baskets for a local shelter.
Ask your family and friends to help you make gift baskets for the homeless. Each basket may include hygiene essentials, healthy snacks, and even toys.
Treat a stranger.
Make someone's day by buying them coffee or dessert. You may gain yourself another friend this way.
Start a fundraiser for a charity of your choice.
If you're not sure where to donate your old stuff, you can choose to sell them and then use the proceeds to support your favorite charity. Hosting a talent show, or a virtual bike race, or a community concert is also a great way to raise funds.
Compliment someone.
Give words of positivity and praise to any person who deserves them. Just be sure to keep it as genuine as possible.
Extend a helping hand.
Assist an old person who's finding it hard to cross a busy street. Offer to finish some household chores for your old and needy neighbor. Hold the door open for the person behind you.
Reach Out to Our Suffering Vets by Giving Away Your Clunker
National Give Something Away Day might just be the most appropriate time to donate an old car that's been sitting in your garage for years. By handing over that clunker to us here at Veteran Car Donations, you get to help improve the living conditions of the struggling veterans and their families in your local area.
We'll put your vehicle up for auction, with the proceeds going to our veteran-focused nonprofit partners. These IRS-certified 501(c)(3) nonprofit organizations are dedicated to helping veterans who are suffering from homelessness, chronic unemployment, service-connected disabilities, and illnesses, including mental health disorders.
These charities use the funding that we provide them to provide their beneficiaries with free quality health care, financial aid, housing assistance, employment opportunities, family support, educational scholarships, psychotherapy services, and many other benefits.
Your act of charity will also allow you to dispose of a clunker you no longer need at no cost to you. We'll provide you with our free professional towing service wherever you are in the country.
Moreover, your gift will entitle you to receive the maximum tax deduction in the next tax season.
Best of all, you'll get to experience the priceless satisfaction of helping our nation's heroes live the decent and satisfying life they deserve.
We accept almost all types of vehicles regardless of their age or condition for as long as they have valid titles and not a total wreck. If you're uncertain about your vehicle's eligibility for our program, check out this page.
For more details on our vehicle donation program, including our quick and easy donation process, visit our FAQs page. Call us at 877-594-5822 or send us a message here should you have any questions or concerns that you'd like us to address.
It's Time to Give Back to Our Heroes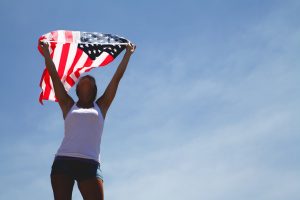 Let our heroes know how much you're grateful for their invaluable service to our nation. You can express this sentiment with a car donation to us this National Give Something Away Day. Call Veteran Car Donations at 877-594-5822 or fill out our online donation form now!