March 22, 2020
National Goof Off Day: A Perfect Excuse to Get Wacky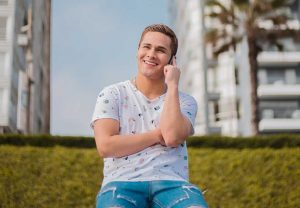 Life can be dragging at times. Stress is inevitable, and it's something we often experience after a long day at work. By the time we reach home, all we want to do is relax and unwind, grab dinner, and hit the sack.
If this sounds pretty much like your everyday routine, National Goof Off Day is definitely made for you! This fun day is observed on March 22 of each year. It's all about distracting people from the stresses of work, allowing them to be their silly selves even for a day to fend off the negativity in their lives. Simply put, it's the perfect time to skip work without feeling a teeny tiny bit of guilt!
An Ideal Day for Workaholics
With National Goof Off Day reminding us to take a breather every once in a while, it's not surprising that many folks have come to love this special occasion. Sitting at your desk five days a week, eight hours a day, repeating the same tasks and dealing with annoying co-workers or clients – who wouldn't lose their minds? Besides, there's more to life than just working our butts off! 
If you're having a hard time thinking of wacky ways to spend this one-of-a-kind holiday, worry not because we are here to give you a bunch of suggestions. Make the most of this day with these activities:
Leave your corporate wear in your closet and surprise your colleagues by donning a flamboyant get-up. Use accessories that match to add to that "wow" factor. You might even start a new fashion trend, for all we know!
Nothing says a perfect lazy day than binge-watching your favorite films in your pajamas while having a bowl of popcorn.
Goofballs are known to play harmless pranks on people they know, with the intention of amusing themselves and everyone else around. Use this day as an excuse to pull a hilarious prank on your co-worker, and you might even want to tag others along. Of course, you have to make sure that your victim is a good sport!
It's always refreshing to do new things for a change, or better yet, activities you've never imagined yourself doing in a million years. Go fishing, learn a dance, complete a difficult puzzle, or compose a funny story – you'll be surprised to discover your hidden skills!
No one can say "no" to good food! Treat yourself to a sumptuous meal at the finest restaurant in town, invite your friends for a potluck, or cook your best dish all for yourself!
Do you have what it takes to be an excellent dancer? Who cares? What matters is that you're having a blast while you're shaking to your favorite tunes!
Take Part in a Life-Changing Cause Today!
Although National Goof Off Day is all about having fun, you might also want to use it as an opportunity to do something meaningful for our former service members. We at Veteran Car Donations would like to invite you to join us in our mission to provide a better future for our nation's struggling veterans. All you have to do is to donate a vehicle to us.
We'll sell your donated automobile through auction and use the proceeds to support our nonprofit partners. These nonprofits cater to underserved veterans and their families, providing them financial assistance, free medical treatment, employment opportunities, family support, and other life-changing benefits.
Since our charity partners are IRS-certified 501(c)3 nonprofit organizations, you'll be entitled to receive the maximum tax deduction when you take part in our vehicle donation program. We will mail to you your 100-percent tax-deductible sales receipt in less than a month following the sale of your vehicle. With this receipt, you can claim your tax deduction when you file your itemized income tax return in the next tax-filing season.
We will also provide you with our free pick-up and towing service wherever you're located in the country since our vehicle donation programs cover all 50 states.
You can donate almost any type of vehicle regardless of its age or condition.
If you're interested to learn more about our donation program, navigate your way to our FAQs page. If you want us to clarify something, give us a call at 877-594-5822 or send us a message online.
It's Time to Turn Your Clunker into a Source of Hope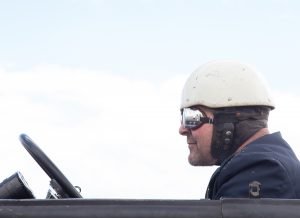 What's the point of keeping an ancient wagon in your garage when you're only leaving it there to rot? Use it to transform lives instead by donating it to us! Get in touch with us at 877-594-5822 or fill out our online donation form now!