August 30, 2021
What to Do When You're Struck with Grief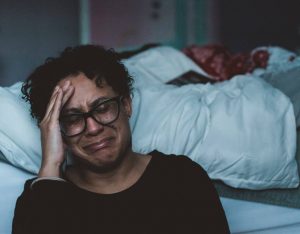 The first thing you need to know about the grieving process is that it's completely normal. Grief is a natural response we make when we lose someone we care about. It's a powerful emotion that often overwhelms most people. It also triggers other negative emotions like anger, sadness, and guilt.
Grieving can also have a physical effect as people who suffer from intense grief sometimes feel like they have lost their appetite, can't sleep, and can't concentrate on anything else aside from their loss.
Sadly, grief holds a negative stigma in the eyes of some people. That's one of the reasons why we observe National Grief Awareness Day on August 30th every year. It's a day to raise awareness about grief and rally support for those going through it. The day serves to remind people that grief is a normal part of life that everyone experiences and that there's no right or wrong way of processing it.
Do you know what to do when you're struck with grief? Veteran Car Donations has come up with five effective ways of processing grief:
Acknowledge your grief.
Acknowledging your grief lets you face it head-on. You're no longer pretending it's not there, which means you can focus on just the feeling until it passes. Some people find it helpful to set private time each day to just confront grief and feel the emotion.
Talk with other people.
Open up to your family or close friends about what you're feeling. Talking can help you process and release your feelings, improving your time to recover.
Exercise can help.
Physical activity can help you cope with your feelings as well as serve as a distraction. If the grief you're feeling has accompanying emotions like anger, you might want to take up something like boxing or wrestling.
Join an online support group.
There are a lot of support groups online specifically for people going through grief. You can talk with others dealing with grief as well as receive encouragement from people who have recovered from their bouts of grief.
Maintain a routine.
Don't make big changes to your daily activities. Maintaining a routine helps keep a sense of normalcy and security in your life as you go through the grieving process. This way, you won't have to deal with extra stressors. You can then focus on dealing with your grief alone.
Reach Out to Our Grieving Veterans
 Veterans and their families are no strangers to grief. Some former soldiers witnessed the tragic deaths of their buddies during combat. Worse, many of our vets continue to suffer from grief and other woes even after their separation from the service. Instead of living the dignified and peaceful lives they deserve, they face grim challenges such as homelessness, joblessness, service-connected disabilities, and illnesses, including mental health disorders.
If you feel compassion for our grieving veterans, extend a helping hand to them by simply donating any vehicle you no longer need to us here at Veteran Car Donations. We'll use your donation to provide for the needs of the struggling veterans and their families in your local area.
We'll fix and polish your vehicle before putting it up for auction, with the proceeds going to some of our nation's leading military and veteran nonprofit organizations that are in partnership with us. These IRS-certified 501(c)(3) nonprofits use the funding that we give them to provide their veteran beneficiaries with free quality health care, financial aid, housing assistance, employment opportunities, family support, educational scholarships, psychotherapy services, and many other benefits.
You will also reap great rewards from your charitable contribution. You'll get to benefit from our free professional towing service. You'll also enjoy our quick and convenient donation process where you don't have to do any paperwork.
On top of that, you'll have the privilege of receiving the maximum tax deduction in the next tax season.
Above all, you'll have the ultimate pleasure and satisfaction of doing something extraordinary that can help uplift the lives of our nation's heroes.
We accept nearly all vehicle types, including those that are no longer in good condition for as long as they have titles and are not a total wreck with very little value. You can donate wherever you are in the country since we operate in all 50 states
If you have any questions or concerns, feel free to call us at 877-594-5822 or you may send us a message here. Check out our FAQs page for more information on our donation program.
Uplift Lives of Our Suffering Heroes Today!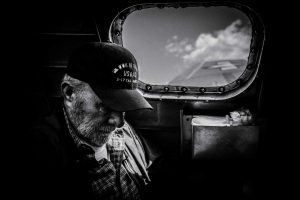 You have what it takes to uplift the lives of the disadvantaged and neglected veterans in your area. Your car donation can help turn their lives around. Call Veteran Car Donations at 877-594-5822 or fill out our online donation form now!