July 1, 2022
Host an Awesome Cookout This July!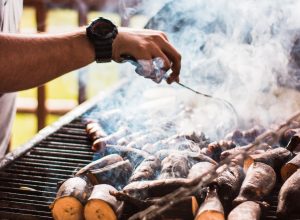 With summer in full swing, there's no better way to bring your favorite people together than by inviting them to your backyard BBQ party. The timing is right since July is National Grilling Month.
Veteran Car Donations is here to help you host not just an awesome cookout but one that won't end up in flames (pun intended).
Before you fire up your grill and have your guests enjoy the tastiest burgers and kebabs they could ever try (or so you hope), make sure that you have a good idea of the things you should be avoiding. Here are five of the most common mistakes you should be mindful of if you want to serve the best barbecues and impress all of your guests:
Mistake #1: Grilling the wrong way
First things first, you must know the difference between charcoal and gas. Always bear in mind that charcoal is much more hands-on than gas since the heat is inconsistent, which means it requires a little more finesse to avoid flare-ups. Despite being the harder option, grilling using charcoal offers richer, smokier meat flavors.
On the other hand, while gas is much easier to work with, it steams more than it smokes. You might notice your chicken skin failing to bring that flavor or crispiness you were hoping for.
So, which method is the right one for you? If you're a novice, go for gas. If you're experienced enough, then charcoal shouldn't be a problem.
Mistake #2: Moving or flipping your meat too early
As soon as your meat touches the grill grates, leave it as it is. Do not, and we repeat, do not, move it as much as you're tempted to. Burgers, fish, and chicken need time to cook and caramelize. Each time you move them, you'll find yourself starting over again. Turn them over only once they unstick from the grill grates.
Mistake #3: Not using a meat thermometer
Most people easily assume a piece of meat is done based on two factors: it's been on the grill for the recommended amount of time or it's already covered in defined grill marks. Both of these assumptions can be a recipe for disaster. You'll put you and your guests at serious risk of food poisoning.
Unless you're a professional cook or you've mastered the art of grilling due to years and years of experience, it's difficult to tell a meat's temperature. That's why it's best to have a meat thermometer handy. Simply put it into the thickest part of the meat and you'll get your answer in seconds.
Mistake #4: Neglecting to plan for food safety
Alfresco dining makes safe food handling a bit challenging. To guarantee a smooth grilling experience, you should mentally run through the food items, equipment, and utensils you need to pack as you go. Besides bringing items for handling and plating cooked and uncooked meats, don't forget your paper towels, foil, sanitizers, and a designated area for washing.
Give Struggling Veterans a Reason to Smile Big This Summer
This National Grilling Month of July, find time to reach out to the struggling veterans and their families in your community. How about inviting them over to your barbecue party or visiting their homes and handing them packed meals that you cooked? That would surely gladden their hearts.
You can further ease their plight through a simple act of charity? By donating an unwanted vehicle to us at Veteran Car Donations, you can help them turn their lives around.
We'll put your vehicle up for auction, with the proceeds going to our veteran-focused nonprofit partners. Like us, these IRS-certified 501(c)(3) nonprofit organizations are dedicated to helping former U.S. service members who are homeless and unable to find decent jobs as well as those who are suffering from disabilities and serious illnesses, including mental issues.
Your donation will help our nonprofit partners in providing more of their beneficiaries with free health care and medical treatments, financial support, housing assistance, employment and livelihood opportunities, educational scholarships, psychotherapy services, and many other benefits.
Your act of charity will allow you to dispose of an unwanted vehicle at no cost to you. We'll provide you with our free professional towing service wherever you are in the country.
Moreover, your gift will entitle you to receive the maximum tax deduction in the next tax season.
Best of all, you'll get to experience the priceless satisfaction of helping our nation's heroes live the decent and satisfying life they deserve.
We accept almost all types of vehicles regardless of their age or condition.
For more information about our vehicle donation program, including our quick and easy donation process, head over to our FAQs page. Call us anytime through our toll-free hotline at 877-594-5822 or write to us here should you have any questions or concerns that you'd like us to address.
Help Fulfill the Dreams of Our Heroes Today!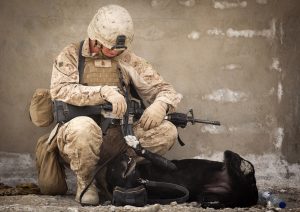 Your vehicle donation to us will help the needy veterans in your area live the decent and dignified life that they've long been dreaming of. After all the sacrifices they've made to protect us and defend our freedoms, they deserve every help they can get. Call Veteran Car Donations at 877-594-5822 or fill out our secure online donation form now!