July 1, 2021
Start Grilling Like a Pro This July!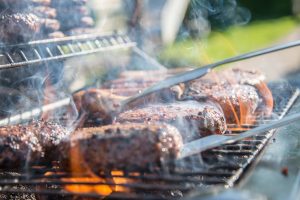 With summertime as the perfect season for outdoor cooking, it's only fitting that July has been designated as National Grilling Month.
Standing over the stove or using the oven to prepare lunch is the last thing we want to do on a scorching summer day. Imagine having to cook with sweat dripping from your body. You'll be fanning yourself like crazy and perhaps even experience migraines from the extreme heat.
Thank goodness for al fresco dining as we celebrate National Grilling Month this July.
Grilling Tips for the Best Backyard Party
Nothing beats the feeling of throwing the best backyard party in your neighborhood. Knowing the right way to grill will surely impress your guests.
So, how can you grill like a pro? Veteran Car Donations shows you how with these eight tips:
Begin with a clean grill.
Before preparing your burgers, be sure that your grates are clean. You can clean the grates with a sturdy metal brush, preferably when the grill is still hot. You don't want your guests tasting some of yesterday's chicken breasts on your patties!
Avoid squishing.
Ever find yourself wondering what creates that sizzling flame whenever you squish a burger? It's fat and its juicy flavor. In other words the more you squish meat, the less flavorful and moist it becomes. 
Don't move the food around too much.
As much as possible, keep your flipping to a minimum. In case the meat gets stuck to the grill, allow it to stay and cook longer. It will automatically unstick itself once it's ready to be flipped again.
Use a meat thermometer.
It's difficult to tell a meat's temperature just by touching it — unless of course, you're a professional cook or you've been doing it for years. For the most accurate results that you can get in just a few seconds, simply use a meat thermometer. It should only cost you around $10 to double your grilling skills.
Don't place cold food straight on the grill.
Make sure to wait for 30 minutes before you put chilled meat on your grill. Doing so will help you cook more evenly. The only exception to this rule is when you're looking for a rare sear.
Let meat rest for a while.
If you want a juicy outcome, you better rest your meat after cooking. Letting it sit unsliced and undisturbed for five to 15 minutes allows the juices to redistribute evenly. Keep in mind that bigger meats require longer rest time.
Have a spray bottle ready for flames.
Flare-ups can happen anytime you're grilling, so it's always a good idea to keep a spray bottle filled with water nearby.
Undercook — but only a bit.
Did you know that food continues to cook even after it's no longer on the grill? That said, it's okay to keep your meat SLIGHTLY undercooked. Food temperature usually increases about five degrees after the food leaves the grill.
Give Our Veterans a Reason to Enjoy Summer
If you're hosting a backyard barbecue party in celebration of National Grilling Month this July, how about making it a point to invite the veterans in your community?
Many of our veterans are suffering from homelessness, disabilities, chronic unemployment, and illnesses, including mental health disorders. Even though you may not be able to share your grilled foods with these vets, you can help them even more by donating your old and unwanted vehicle to us here at Veteran Car Donations. We will use your donation to improve the lives of the struggling veterans in your local area.
We'll have your vehicle auctioned off, with the proceeds distributed to reputable veteran nonprofit organizations that are in partnership with us. These IRS-certified 501(c)(3) nonprofits use the money to provide needy veterans and their families with free quality health care, financial aid, housing assistance, employment opportunities, family support, educational scholarships, psychotherapy services, and many other benefits.
You, too, will benefit from your charitable contribution. You'll get to enjoy our free towing service and our quick and convenient donation process where you don't have to do any paperwork. On top of that, your gift will entitle you to receive the maximum tax deduction in the next tax season.
Aside from the material rewards in store for you as our donor, you'll also be privileged to enjoy a most satisfying donating experience, knowing that your act of charity will help transform the lives of our nation's heroes.
We accept almost all types of vehicles, regardless of their age or condition. You don't need to have your car fixed if it has dents or scratches. We'll take it as it is.
You can also make your donation wherever you are in the country since we have vehicle donation programs in all 50 states.
Want to learn more about our vehicle donation program? Go visit our FAQs page. If you have any questions for us, call us at 877-594-5822. You may also send us a message online and we will get in touch with you as soon as we can.
Leave a Lasting Impact on the Lives of Our Heroes Today!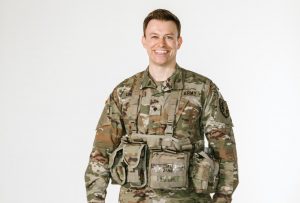 A simple vehicle donation can make all the difference in the lives of our suffering unsung heroes. If you're ready to repurpose your clunker into a life-changing instrument, contact Veteran Car Donations at 877-594-5822 or fill out our online donation form now!