December 1, 2020
On December 1st to 7th, Join Drive to Educate People on Proper Handwashing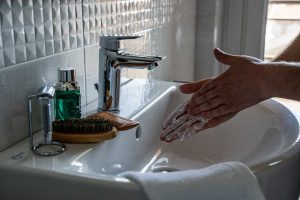 Do you know that washing your hands properly can prevent about 30% of diarrhea-related sicknesses and about 20% of respiratory infections? Proper handwashing also helps prevent foodborne disease outbreaks.
Clean hands can surely help save lives. This message rings loud and clear today as the world continues to battle the COVID-19 pandemic. You never know when you might be carrying the highly contagious novel coronavirus on your hands, which you could unknowingly transfer to others. Even if you don't fall ill, you could infect those with weak immune systems if you become an unwitting carrier.
National Handwashing Awareness Week is observed from December 1st to the 7th. It's a week-long observance to recognize and emphasize the importance of proper handwashing. It is easily one of the most effective ways to prevent the spread of infections and sickness. Unfortunately, however, it's one that many people still take for granted.
Take a look at these top 3 benefits that proper handwashing brings:
It lowers your chance of getting sick.
Many objects and surfaces that we often touch are covered in germs. They're in your phone, office desk, the doorknobs of your office or home, and many other things. However, they won't be able to harm you unless they gain entry into your body. Proper handwashing helps limit the chances of these germs infecting you.
It limits the spread of bacteria or viruses.
With your dirty hands, you can inadvertently spread bacteria and viruses on the objects and surfaces you touch. These could be transferred to other people who get to touch the same objects and surfaces. This could make them sick. You can limit the spread of germs by properly washing your hands with soap and water.
It contributes to the fight against antibiotic resistance.
Antibiotics are used to prevent and treat bacterial infections. However, antibiotic resistance occurs when bacteria change in response to the use of these medicines. These bacteria may infect humans, and the infections they cause are harder to treat than those caused by non-resistant bacteria. By washing your hands properly, you avoid bacterial infection, which means you won't be treated with antibiotics.
Send Your Gift of Love With Your Old Car
Because of their advanced age, our nation's veterans are among those who carry a bigger risk of infection and an increased chance of dying from COVID-19. This is because people above age 60 are known to have weaker immune systems since they have fewer white blood cells and a weaker capacity to detect pathogens in their bodies. They also face an increased risk of developing related complications when infected.
Many of our veterans are already dealing with complex problems that could get even more complicated if they fall ill to COVID-19. As it is, their transition to civilian life is already a huge challenge for veterans who are burdened with service-connected disabilities and mental health issues; those who are unable to find decent jobs to support themselves and their families, and those who have become homeless due to lack of support.
If you have a vehicle you no longer need, you can use it to extend much-needed assistance to the struggling veterans in your community. All you have to do is to donate it to us at Veteran Car Donations. We'll put up your vehicle for auction, with the proceeds going to our veteran-focused nonprofit partners. These IRS-certified 501(c)(3) nonprofit organizations use the funding that we provide them to deliver financial assistance, free medical treatment, employment opportunities, family support, and other essential services to their veteran beneficiaries and their families.
You won't be going away empty-handed after making your donation. Your gift to needy veterans will entitle you to receive substantial rewards. These include the free towing of your vehicle and the handsome tax deduction you'll be entitled to claim.
Aside from the material rewards in store for you as our donor, you'll also be privileged to enjoy a most satisfying donating experience, knowing that your act of charity will help transform the lives of our nation's heroes.
We accept a wide range of vehicle types. Feel free to donate a sedan, van, truck, or even a boat. The condition of the vehicle you're donating won't matter much to us. You can donate even a vehicle that no longer runs.
We can collect your donation wherever you are in the country — whether in a big city or a rural area.
If you want more information about Veteran Car Donations and our vehicle donation program, check out our FAQs page. If you have any questions or concerns, call us at 877-594-5822 or send us a message here.
Be a Life Changer for Our Veterans!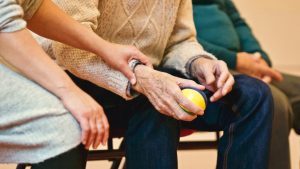 Transform the lives of our suffering veterans while getting rid of your clunker at the same time! Team up with us at Veteran Car Donations by donating your old ride to support our cause. Give us a ring at 877-594-5822 or fill out our online donation form today!