May 1, 2021
This May, Learn How to Stay Healthy and Free from the Risks of Heart Disease and Stroke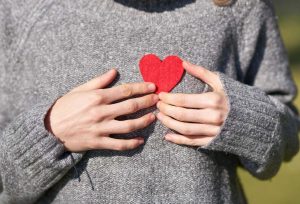 Millions of Americans are suffering from high blood pressure or hypertension. The Centers for Disease Control and Prevention (CDC) reports that nearly half of adults in the U.S. are suffering from the condition and taking medication for it. 
High blood pressure is listed as one of the biggest contributing factors to heart disease and stroke, which are the leading causes of death in the country. If left unchecked, hypertension can increase your risk for such life-threatening diseases as heart failure, peripheral arterial disease, aortic aneurysms, kidney disease, and vascular dementia. 
May is observed as National High Blood Pressure Education Month. It is a month-long campaign spearheaded by the CDC with the support of the National Heart, Lung and Blood Institute (NHLBI) to advocate for more awareness about high blood pressure to reduce deaths and disability caused by the disease. 
Take These Precautions to Prevent Hypertension
You can take these 5 steps to minimize your risk for high blood pressure.
Eat healthy food.
Include plenty of fruits and veggies in your meals and make sure to partake of snacks in moderation. Make sure that you include foods that are rich in potassium, fiber, and protein in your daily intake. 
Stay fit.
Being overweight increases your risk for high blood pressure. Sneak in a few minutes every day to get physical exercise. Also, watch your diet to avoid excess weight as you keep yourself fit.
Stop smoking.
If you're looking for a reason to kick your smoking habit, the observance of National High Blood Pressure Education Month this May provides you the perfect opportunity for this. Be mindful that smoking raises your blood pressure and increases your risk of suffering from a heart attack. 
Drink in moderation.
Another contributory factor for high blood pressure is alcohol intake. Men should not drink more than two alcoholic drinks a day and women should stop after having one. 
Get enough rest.
Getting a sufficient amount of sleep is important in keeping the body relaxed and refreshed. It also keeps your heart healthy. On the flip side, not getting enough sleep can put a strain on your heart and your blood vessels and increase your risk for hypertension and heart disease. 
Make an Impact in the Lives of Struggling Veterans
All across the country, thousands of veterans are suffering from poor health, mental illnesses, disabilities, unemployment, and homelessness due to extreme poverty and lack of support. It's heartbreaking that after they honorably served our country, they have no one to turn to for help.
You can do something to help them. If you have a vehicle that you're not using anymore or was passed on to you by a relative, you can use this to extend life-changing assistance to the hurting veterans in your community. All you have to do is to hand over that vehicle to us at Veteran Car Donations. We'll put your vehicle up for auction, with the proceeds going to our veteran-focused nonprofit partners.
These IRS-certified 501(c)(3) nonprofits use the funding that we provide them to sustain their delivery of financial aid, free medical treatment, employment opportunities, housing assistance, family support, and other essential services to their veteran beneficiaries and their families.
Donating to us is quick and easy. We won't hassle you with unnecessary steps or complicated paperwork. All you have to do is contact us.
You won't go home empty-handed after making your donation. You'll receive precious rewards such as the free and fast towing of your unwanted vehicle wherever you had it parked or stored anywhere in the country.
Your charitable contribution will also entitle you to receive the maximum tax deduction in the next tax season.
Perhaps more importantly, your act of charity will give you a feeling of intense satisfaction, knowing that you'll be helping uplift the lives of our nation's unsung heroes residing in your area.
To learn more about our quick and easy donation process, check out our FAQs page. If you have any questions or concerns, call us at 877-594-5822 or send us a message here.
Our Heroes Need Your Support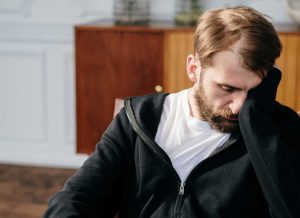 When you donate a vehicle to us at Veteran Car Donations, we will make sure that your gift will help improve the lives of our suffering heroes and their families in your community. Don't hesitate to call us at 877-594-5822 or fill out our online donation form now!