June 6, 2022
The Last Step of Formal Education Is Worth the Investment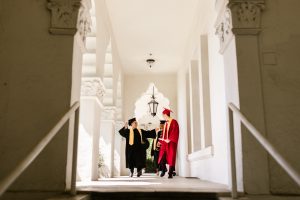 Pursuing a college degree has become a vital part of living the American dream. Besides giving you a chance to carve a financially stable future, having a college degree also opens you up to a lot of growth opportunities.
Unfortunately, however, not everyone understands the importance of pursuing the last step of formal education. People who mistakenly assume that a college education is nothing more than a classroom instruction fail to see it as a holistic journey that explores the intricate facets of individuality, skill, and perseverance. As a result, they rob themselves of the chance to develop their full potential.
The Benefits of Pursuing Higher Education
Are you still on the fence about pursuing a degree? National Higher Education Day on June 6th was meant to remind everyone of the importance of higher education.
Veteran Car Donations shares the best reasons why you should consider getting a college degree:
Increase your earning potential.
People with bachelor's degrees tend to earn more than those with only high school diplomas, according to the Social Security Administration. While men with college degrees earn $900,000 more than men who only graduated high school, women earn $630,000 more than those who didn't get a college degree. In another study by the U.S. Bureau of Labor and Statistics, people with college degrees earn 67% more than those with high school diplomas.
If you're looking to earn more and secure a financially stable future, getting a higher education is the first step toward reaching your goals.
Achieve personal growth.
Aside from the financial benefits it brings, pursuing higher education is also an excellent way to achieve personal growth. Since attending university or community college exposes you to a different environment, it allows you to meet and interact with people who share your dreams of professional success.
Additionally, living outside of your comfort zone helps you become more aware of your life's challenges and possibilities. It opens up your mind to new ideas, giving you insight into your own character.
Discover your passion.
If you're still not sure of what you want to become after graduating from high school, you'll get a clearer picture of your future professional self while you're in college. Given the wide array of courses available, you can attend different classes (even if it's not directly related to your course) until you eventually settle on a field that piques your interest.
Have a better career option.
Even if you decide to change your career in the future, you'll have better chances of getting employed if you have a bachelor's degree. Employers know that college molds students to think more critically, engage in complex topics, and create better ideas. This gives you an edge over other candidates.
Build your professional networks.
Joining a club or any organization in college allows you to forge new connections that can last a lifetime. Besides working with other students and faculty members, you'll get a chance to meet college alumni who might also introduce you to influential people in your chosen field. These connections open doors of opportunities for further career advancement in the future. 
Improve your quality of life.
According to a recent study published in the Proceedings of the National Academy of Sciences (PNAS), life expectancy for those without college degrees has been declining, creating a huge educational divide. Furthermore, another study also found that a four-year college education lowers the five-year mortality by 1.8% and reduces the incidents of cardiovascular diseases by 2.16%. 
Education equips people with the ability to recognize risk factors, allowing them to devise and stick to healthy practices and lifestyle choices.
Help the Destitute Veterans In Your Community This Way
While higher education is extremely beneficial, it's a luxury that not everyone can afford. Among those who have not been fortunate enough to acquire higher education are many of our veterans who are now living miserable lives. They are those who enlisted in the military after graduating from high school and were unable to go to college after leaving the service. Consequently, they're unable to land decent jobs that can help support themselves and their families.
In contrast, those who managed to attend college using U.S. government benefits were able to experience a smooth transition back to civilian life.
If you want to extend a helping to the disadvantaged and struggling veterans in your local community, you can do so quite easily by simply donating any vehicle you no longer need to us at Veteran Car Donations.
Our team will put your vehicle up for auction, with the proceeds going to our veteran and military nonprofit partners. Like us, these IRS-certified 501(c)(3) nonprofit organizations are dedicated to improving the lives of former U.S. service members who are unable to find decent jobs, those who have become homeless due to extreme poverty, and those suffering from disabilities as well as serious illnesses, including mental disorders.
Our charity partners use the funding we give them to provide their beneficiaries with employment opportunities, free quality health care, financial aid, housing assistance, family support, educational scholarships, psychotherapy services, and many other life-transforming benefits.
Donating to Veteran Car Donations entitles you to receive valuable rewards, such as getting entitled to receive the maximum tax deduction in the next tax season and getting a professional pickup and towing service from us anywhere in the country at no cost to you.
More valuable than these material rewards, you'll get to experience the priceless joy and satisfaction of doing something that will help uplift the lives of our nation's heroes — those men and women who fought and risked their lives for us so we can live in freedom and peace.
We're not choosy on the type and condition of the vehicle you intend to donate. We accept nearly all vehicle types,  including those that are no longer in good condition and won't even start anymore.
It's so easy to donate to us. We'll take care of most of the work for you. Simply give us a call through our 24/7 toll-free hotline at 877-594-5822 and one of our donation specialists will walk you through our quick and simple donation process. You can also contact us here.
Head over to our FAQs page to find more information about Veteran Car Donations.
Help a Hero Today!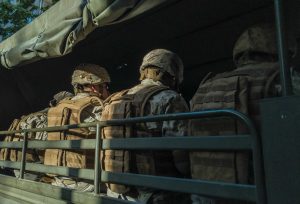 If you're ready to give away your unwanted car while supporting a noble cause, call Veteran Car Donations at 877-594-5822 or fill out our secure online donation form now!