July 25, 2020
National Hire a Veteran Day: Here's How You Can Help Our Heroes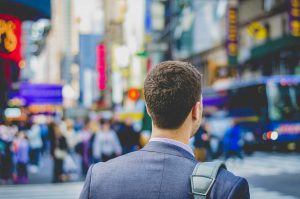 Unemployment is one of the biggest problems our military men and women face once their service ends. Every year, about 200,000 of them transition to civilian life. Upon separation from the service, the first thing on their minds is to look for a rewarding job.
While military unemployment rates have decreased over the years, there are still thousands of vets who are struggling to find employment. That's exactly why National Hire a Veteran Day was created.
The event, which takes place on the 25th of July of each year, aims to help retired troops gain smooth entry into the civilian workforce. Employers are urged to consider hiring qualified vets to fill vacant positions in their company. At the same time, our veterans are provided with various resources to make the process of job-seeking much easier.
Although most of them have no prior civilian job experience, our former service members have acquired useful skills during their time in the military. Their discipline, determination, endurance, and ability to focus are just some of the qualities that they can bring into the civilian workforce.
How Organizations Take Part
Thanks to the nationwide movement spurred by the National Hire a Veteran Day, many of our ex-military members have found fulfilling jobs.
The Veteran Benefits Administration offers many positions, particularly in the fields of customer service, counseling, and claims processing. The agency has teamed up with the Department of Labor to match veterans with available positions in public and private companies.
Employers across the country are posting job openings to the Hire Our Heroes Job Board to help our vets kick off their career journey. TrainOurTroops, a military nonprofit based in Austin, Texas, is providing vets and their spouses with free access to advanced online training and certification. Bradley-Morris is another organization that's dedicated to assisting former members of the armed forces in finding positions that match their skills and desires.
Are you a veteran looking for a job? Here are some resources you should check out:
Transform Your Old Beater into a Source of Employment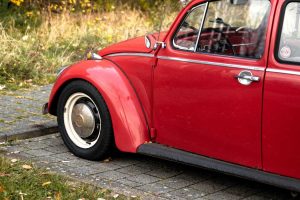 Not many people know that post-military life is a major challenge for our veterans. Thousands of them face a multitude of problems, including their inability to find gainful employment mainly because they lack civilian job experiences and credentials.
The good news is that National Hire a Veteran Day isn't the only opportunity for them to secure decent and stable jobs. Every day, we at Veteran Car Donations work hard to ensure that they can get fulfilling jobs — and guess what? You can also take part in our mission.
If you own a no-longer-used car, donating it to us would enable you to lend a helping hand to the struggling veterans in your area.
We will sell your donation through auction and distribute the proceeds to reputable military and veteran nonprofits that are committed to providing a better future for our veterans.
The money generated from the sale of your donated vehicle will enable our charity partners to provide their veteran beneficiaries not only with employment opportunities and skills training and workshops bur also free health care, housing assistance, educational scholarships, psychological services, financial aid, and other services.
As a donor, you'll be getting a hefty tax write-off. We will also haul your car away at a time, date, and place of your choice, and you wouldn't be spending a penny for it.
You can donate almost any type of vehicle regardless of its condition. And you can make this donation wherever you are in the country since we operate in all 50 states.
Got a question you'd like to ask us? Call us at 877-594-5822 or send it here. Feel free to visit our FAQs page to learn about our donation process, tax deductions, and other important details.
Show Our Vets that You Care for Them
There's no better time than National Hire a Veteran Day to express your gratitude to our heroic men and women for what they've done for our country. Get in touch with us at 877-594-5822 or fill out our online donation form to make your donation now!