July 25, 2021
Make a Difference in the Lives of Our Veterans on July 25th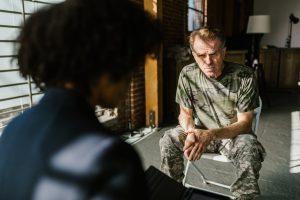 Every year, nearly 200,000 of our military personnel transition their way back to civilian life. After hanging up their uniforms, most if not all have one thing in mind: look for a stable and decent job.
Unfortunately, these veterans lack civilian job experience and credentials. Some also have service-connected disabilities and mental illness. As a result, they get turned down when they apply for civilian jobs. Unemployment has always been a major problem our vets face after their service ends.
Although military unemployment rates have gone down over the years, thousands of our former troops still have a hard time finding jobs.
That's why we observe National Hire a Veteran Day every 25th of July. The unofficial holiday focuses on the issue, encouraging small businesses and large corporations alike to help our heroes make a living by hiring them. Concerned agencies use the annual event to help jobless veterans gain smooth entry into the civilian workforce, providing them with resources to make the job-seeking process easier.
Just because many of these men and women have no prior experience in the civilian workforce doesn't mean that they're not cut out for it. The skills and knowledge they've acquired during their time in the military may even prove vital for their future employers. Moreover, their great leadership skills, persevering attitude, and ability to adapt and learn things quickly make them an asset to just about any company.
Ways to Help Vets on National Hire a Veteran Day
You don't need to be a business owner to be able to participate in National Hire a Veteran Day. By doing something as simple as raising awareness about our unemployed vets through social media, you can already make a big difference in the lives of our veterans. Other than that, here are three other things you can do to help the struggling vets in your local area find gainful employment.
Talk to local business owners or your employer.
Reach out to some folks in your area who run small businesses, or maybe even your boss. Ask them if they're open to the idea of hiring veterans. If they are, you can post about it on your online channels.
Teach a jobless vet a few non-military skills.
Whether you specialize in marketing, human resource, or any other field, it would be a touching gesture to share a couple of your skills and expertise with a veteran who could use them. You can also offer them tips on what it's like to work in the industry you're in.
Help them write a resume.
A background in recruitment may come in handy here, but this doesn't mean that you need to have this qualification to help a veteran craft an impressive resume. For sure, you've had your fair share of resume writing. You can share whatever good practices you know about resume writing with the vet you want to help.
Here's Another Great Way to Help Our Vets
One sure-fire way of helping veterans in your community land decent jobs and receive other life-transforming benefits is by donating an unwanted vehicle to us here at Veteran Car Donations.
By auctioning off your donated vehicle, we'll be able to convert it into a fund-generating tool for our veteran and military nonprofit partners. These are IRS-certified 501(c)(3) nonprofit organizations that are dedicated to helping veterans who are going through a difficult phase in their lives. They include those who are burdened with service-connected disabilities and mental health issues, those who are unable to find jobs to support themselves for one reason or another, and those who have fallen deep into poverty and now find themselves homeless, forced to beg for alms from passersby on city streets and sidewalks.
The proceeds from the sale of your donated vehicle will help support the vital programs and services being delivered by our charity partners. Thanks to your donation, they will be able to provide more deserving veterans and their families with quality health care, financial aid, housing assistance, employment opportunities, family support, educational scholarships, psychotherapy services, and many other benefits.
As our donor, you'll get to enjoy the maximum tax deduction in the next tax season. You'll also receive free pickup and towing service from us wherever you're residing in the country.
The best reward you'll get, however, is the priceless feeling of joy and satisfaction for helping uplift the lives of our nation's heroes.
We take almost all types of vehicles, including those that barely run anymore. Head over to this page to get a complete idea of what we usually accept as donations.
If you want to learn more about our vehicle donation program, feel free to visit our FAQs page. For inquiries or concerns, reach out to us at 877-594-5822 or send us a message here.
Uplift the Lives of Our Suffering Heroes Today!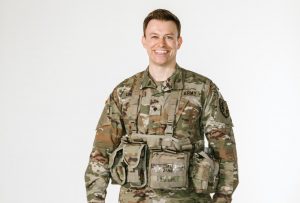 Get in the spirit of National Hire a Veteran Day by donating an unwanted vehicle to us. Such a donation will surely leave a lasting impact on the lives of the struggling veterans in your community. Call Veteran Car Donations at 877-594-5822 or fill out our online donation form now!